You can now get the Hindu Kush by Spanish Seeds from PEV Grow. In this retro crossing of the Hindu Kush, the more productive and genetically stable specimens have been selected, a job that took years now is bearing its fruits, making them flagships of seeds sold in bulk by Spanish Seeds. Available at very low prices!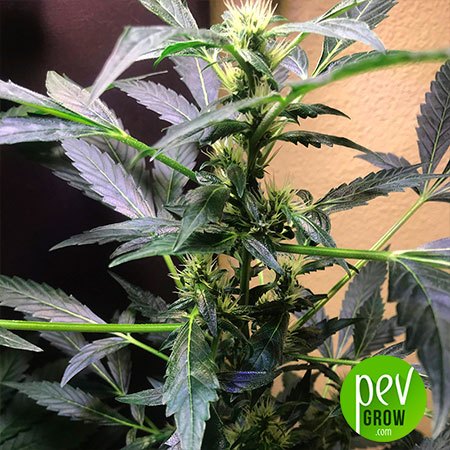 How's Hindu Kush?
Morphologically, it's a dominant indica hybrid with a closed structure, with the typical Christmas tree-like shape, with lateral branching. Has a good response to SOG and SCROG techniques. The distance between its knots is quite short and its flowering season is pretty fast, it will be ready in 45-50 day after the beginning of its photoperiod.
What does Hindu x Hindu Kush taste like?
The organoleptic properties of this variety are worth mentioning. An authentic spectacle for all your senses, that will make you drool every time you think about it. It has a very Kush flavor, scented and full-bodied, followed by a very traditional sandalwood aroma. Travel to the Kush mountains without leaving your sofa!
What's the effect produced by Hindu Kush?
If you need alone time, to take care of yourself and have a relaxing time after a hard day of work, while watching a movie before going to sleep, without a doubt the Hindu Kush is going to be your best friend.
How's Hindu Kush grown?
In indoor crops, for your weed to show its best self, you need to control the substrate PH, and keep it around 6.2 and 6.4, providing the best nutrient absorption. Place it below a 600w HPS bulb with a cooltube reflector. Impressive results!
In exterior crops it will enjoy the sun, but, still has a great cold, rains and plagues resistance. It's kinda obvious that it comes from the Kush mountain range. There it has to resist extreme conditions, and that makes it a perfect option to develop an outdoor crop with many probabilities of success. In the flowering season, to end it with a bang, add some bat guano (Super guano from Top Crop, the best around) and you'll see how the flowers will start growing in shape and the buds will become fatter.
How much does Hindu Kush produce?
In indoor crops, it could provide up to 650 grams per m2, while under the warm sunlight it can yield up to 700 grams per plant at best. Not bad, hu?
Get it now at the best price in your trusted Growshop online store, the new Hindu Kush!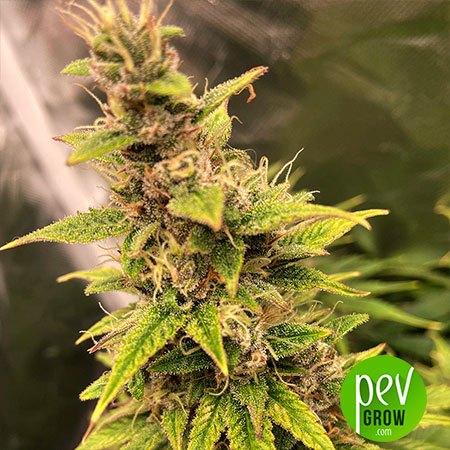 You may also be interested in: