Discover in PevGrow, Hulkberry, the seed that owes its name to Bruce Banner (Hulk) himself.
You want to feel like a superhero? Hulkberry arises when the power of OG Kush and the quality of Strawberry Diesel collided to merge into the most beastly seed ever created by Royal Queen Seeds.
Welcome to the age of brain marijuana!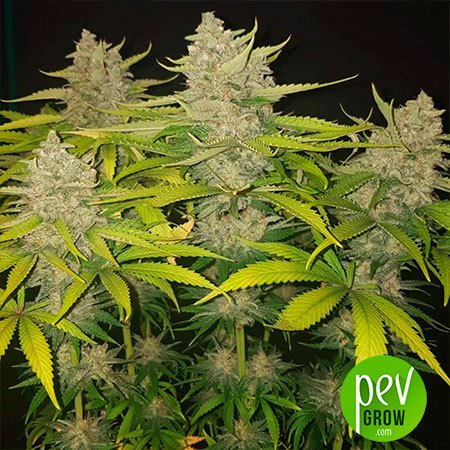 Which is the structure of Hulkberry?
For many years, leveraged marijuana has dominated the market among the most popular and preferred varieties of marijuana for consumers, but it was in 2018 that brain marijuana began to make its way, a new world of sensations to discover and this is where Hulkberry is the queen.
Seeds intended only for superheroes, with a percentage of THC that in some cases has been estimated at 28% (equivalent to the hit of the Hulk itself).
It is a sativa-dominant hybrid that will predominantly show phenotype 3, although during cultivation phenotype 1 may appear, which is more like a hybrid mixture with a 50/50 ratio and phenotype 5 that adopts a more similar appearance to Strawberry Diesel.
Leave a hole in your crop for the new cult marijuana, the Hulkberry.
What is the production of Hulkberry?
Hulkberry has a high production of buds in outdoor crops and medium in indoor crops, being an average productivity based on our experience of 650-700 grams per plant in the case of outdoor crops and 400-450 gr/m2 in indoor crops.
What is the taste of Hulkberry?
The Hulkberry has a familiar aroma for every regular consumer, that earthy, diesel flavor combined with the sweet touch provided by the genetics of Strawberry Diesel, a bittersweet experience like no other.
Which is the effect of Hulkberry?
Are you a superhero? The Hulkberry is a unique monster, when you start the joint you are starting the combustion engines that will make you take off into the very stratosphere.
The journey begins with that familiar little taste of diesel earth we were talking about and when you think you're about to descend to earth, a parade of rockets makes your mind leave your body on the couch, licking your lips and travelling into outer space itself.
How do I plant Hulkberry?
Indoors, Hulkberry under a standard 12/12 light cycle has a flowering period of 9-10 weeks, charging with frosted buds. During flowering, the tails can get long and fattened like the OG Kush and will be accompanied by a pleasant smell of berries as opposed to the smell of diesel and lemon lime. It can reach from 80 to 140 cm in height.

In outdoor cultivation, Hulkberry has the same flowering period as in indoor cultivation, reaching a height of 160 to 200 cm.
The best cultivation methods to maximize the yield of the plant would be: SOG and SCROG.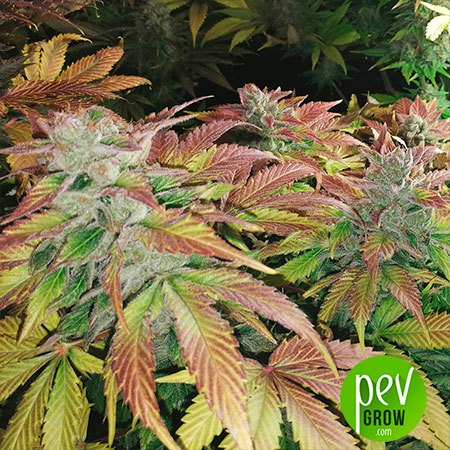 Live an unparalleled experience with the new Hulkberry, now available from PevGrow.
Travel to the most unexplored corners of your mind with the most powerful mental effect marijuana on the market.
You may also be interested in: