100 day satisfaction guarantee
Discreet delivery worldwide
Unlimited cash on delivery
Description
Play Text to Audio
PevGrow presents the new Total Paralysis seed from the Heavyweight Seeds bank. Its birth stems from the magnificent union between Moby Dick and Budzilla, two strains of true renown.
¿What is the structure of Total Paralysis?
It is a feminized and hybrid seed, with predominance of Sativa 70% versus 30% Indica. When it grows it will become a plant of great presence that with a period of flowering really low (only 9 weeks) will be totally loaded with precious resinous buds.
How much does Total Paralysis produce?
Total Paralysis, will leave you absolutely paralyzed when you discover the huge harvest it will provide you, in such a short flowering period. In indoor crops we can harvest from 500 to 550 gr/m2 and in outdoor crops we can get 700 grams per plant, Incredible!
What does Total Paralysis taste like?
Its aroma and taste are marked by a mix of berries and spices, which end up with an earthy touch that will be the last straw. Are you ready to be absolutely fascinated by Total Paralysis?
What effect does Total Paralysis have?
Total Paralysis has an effect that will make you sit on the sofa or lie on the bed and never get up again until the next day, while your mind enjoys a boat ride on the 7th heaven. Its THC level of 21% is responsible for these devastating effects, but do not believe that everything is recreational, Total Paralysis is also recommended for the mitigation of chronic or severe pain.
How can I grow Total Paralysis?
Total paralysis is so easy to cultivate, that it even seems unbelievable, any grower will be able to give them "cannabis pro connoisseur" because with practically no effort this strain rewards us with excellent production levels.
The only snag we can find is that in indoor crops still becomes a controllable tree that can reach from 90 to 180cm, (depending on the quality of the substrate we use among other details) but in outdoor crops can reach a height of up to 3 meters! Beware of your neighbor's meddlesome, because it will be difficult to make him believe that he is the future Christmas tree of the family.
The flowering period in outdoor crops occurs at the end of September in the northern hemisphere or at the end of June in the southern hemisphere.
Buy the new Total Paralysis at PevGrow now, and discover a real beast that will be the favourite for lovers of extreme sensations, enjoy it!
We remind our customers residing in France that cannabis seeds not listed in the European Community catalogue are products intended for genetic conservation and collecting, but not for cultivation. It is strictly forbidden to germinate them on French territory, except for those authorised by the European Union. We advise our customers not to violate the law in any way and we cannot be held responsible for their use.
Data sheet and characteristics
| | | |
| --- | --- | --- |
| Type: | | Feminized |
| Banks: | | Heavyweight Seeds |
| Genetics: | | Moby Dick x Budzilla |
| Phenotype: | | Sativa Dominance (70%) |
| Harvest outdoor H.N: | | End of September |
| Harvest outdoor H.S: | | End of March |
| Indoor production: | | 500-550 gr/m2 |
| Outdoor production: | | 700 gr/plant |
| Indoor height: | | 90-180 cm. |
| Outdoor height: | | 200-300 cm. |
| Indoor flowering period: | | 9 weeks |
| Effects: | | Creativity |
| THC: | | 21% |
| CBD: | | 0.9% |
| Flavor and aroma: | | Earthy (earth) |
| Symptoms: | | Bloating |
Opinions and doubts about Total Paralysis
Leave us your opinion or ask us any questions you have about this seed and participate in the raffle!
Among all those who comment or send us your questions, there will be a monthly raffle for a €50 voucher for your purchases at Pevgrow. What are you waiting for? Write us and participate!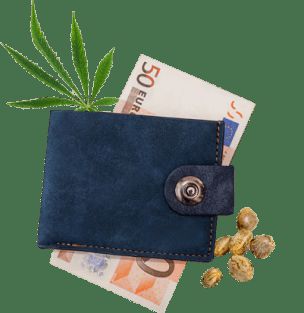 Customer reviews Total Paralysis