Now available in our online shop, the new Monster Profit from the famous Heavyweight Seeds seed bank. Their genetics is the result of the affair that one crazy night kept Amnesia Haze and Dream Machine, giving rise to one of the varieties that are going to give a lot to talk about.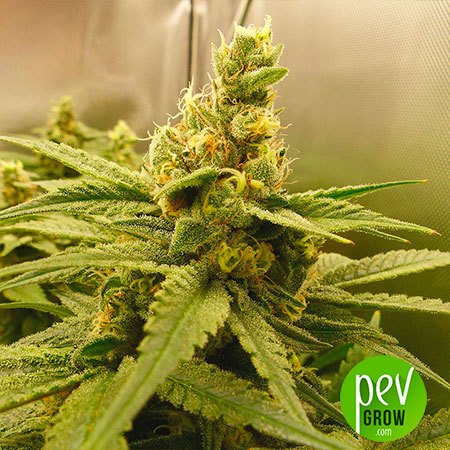 What does Monster Profit look like?
Monster Profit is a feminized and hybrid seed, with a Sativa predominance of 60% versus 40% Indica. As a result of its quasi-balanced genetics it grows with characteristic features of both worlds, will grow vigorously as a good Indica and will provide us with an immense amount of buds covered with a crystallized resin as a good Sativa that will be a real spectacle for the eyes.
What is the production of Monster Profit?
Probably not even the members of the Heavyweight Seeds laboratory would believe it when they saw their baby born, after the first harvest they were absolutely stunned because they could not believe that in only 9 weeks of flowering it was capable of producing 800 gr/m2 in indoor crops and more than 1000 grams per plant outdoors. Their grimaces of astonishment betrayed them... "We have created a monster!
What is the taste of Monster Profit?
Its flavour and aroma mark the Monster Profit with a monstrously addictive flavour, marked by sweet touches that give a very soft and pleasant touch in the mouth, all this added to an exotic aroma that gives it freshness and culminates in the perfect combination.
What effect does Monster Profit have?
Heavyweight Seeds has created a real monster, its effects are powerful as its THC levels are at an incredible 22%, causing a very active and clean mental effect accompanied by a body relaxation that makes it the ideal variety to smoke before going to sleep.
How can I grow Monster Profit?
Still the best of Monster Profit is yet to come, if all the bonanzas we have told you so far have not yet decanted you to have it in your shopping cart (You are a very difficult smoker), we will tell you the final one. Its cultivation is very simple, suitable for indoor and outdoor, any grower can get without too much effort the monstrous crops of this wonderful weed.
In indoor crops it will reach a height of between 80 and 150 cm and in outdoor crops it will reach a height of 175 - 250 cm.
What are you waiting for? After this seed the cannabic market will undergo a change of powers, Monster Profit presents its firm candidacy to become the new owner of the royal cannabic chair, Ready for the game of thrones?
Buy now from PevGrow, the new Monster Profit. Discover its fabulous productive power, nobody offers you more for less, Don't let it escape!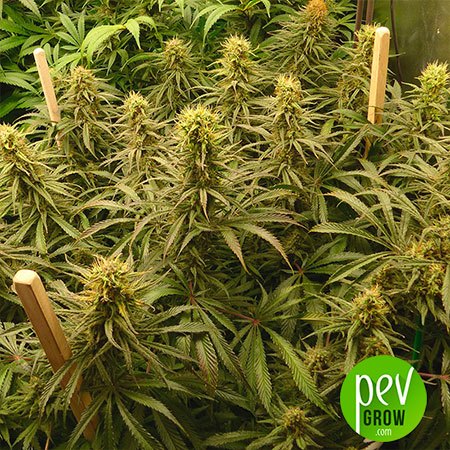 You may also be interested in: