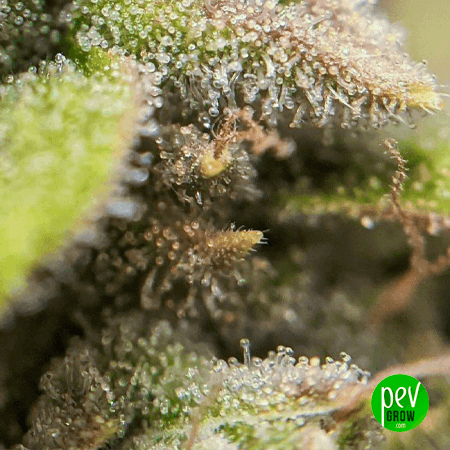 The Lemon Tree feminized marijuana seeds from Spain Bulk Seeds have a doubly champion pedigree, and although the most representative thing is its flavor, I can tell you that it is a very complete marijuana in every way, and if you don't believe me right away you will check if you continue reading.
What is the genetics of Lemon Tree seeds?
It is a cross between Lemon Skunk and Sour Diesel, that's why I told you that it has a double champion pedigree. With these parents it is not necessary to say much more, I will only tell you that oddly enough in some respects the offspring outnumber the parents separately. Genetically it is very balanced, with around 50% indica and 50% sativa, fusing several of the most representative traits of the Skunk and Sour family respectively.
What is Lemon Tree like in general?
Aesthetically it is beautiful for several reasons, for its geometric constitution, for the color of the leaves, and for its bright buds. Its growth pattern is more reminiscent of sativas, but with less distance between nodes and more orderly development. Although in growth Lemon Tree looks like a sativa, in flowering it behaves more like an indica, forming buds of great size, density and hardness at high speed.
How are these seeds grown?
This variety is suitable for any level of cultivation, and adapts perfectly to all systems. In indoor cultivation you can put 16 plants / m2 in 7-liter pots and leave them as is, with 3 weeks of vegetative growth.. By changing the photoperiod to flowering you can eliminate the lower branches, those that you see that the light does not reach well.
If you are going to plant the seeds outdoors, look for a location as sunny as possible and give it a lot of quality substrate, this girl loves the sun and food. In this case, we do recommend to do apical or fim pruning, that is, to cut the main tip so that the production is better distributed throughout the plant.
When does the indoor and outdoor Lemon Tree harvest arrive?
Despite containing around 50% sativa genes, this plant only requires about 9 weeks of flowering in indoor cultivation, because it flowers quickly and matures very early. Outdoors it is harvested at at the beginning of October in the northern hemisphere, and at the beginning of April in the southern hemisphere.
How much do these seeds produce under normal conditions?
It is a beast, and the best thing is that you do not need to be an expert to achieve high yields, which can reach
21.2 oz per 3x3ft

(600 grams / m2) indoors
and
more than

 35.3 oz/plant

(1000 grams / plant )
outdoors or greenhouse. Limonene production is also very high, so the entourage effect is greatly increased.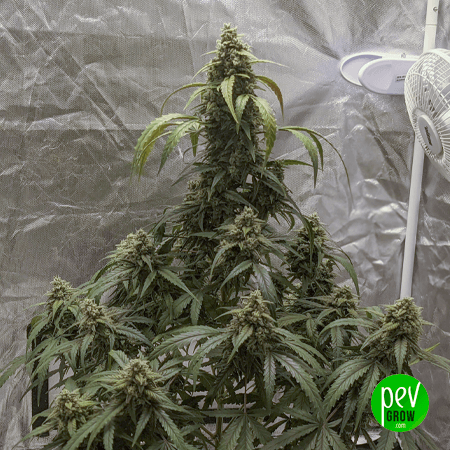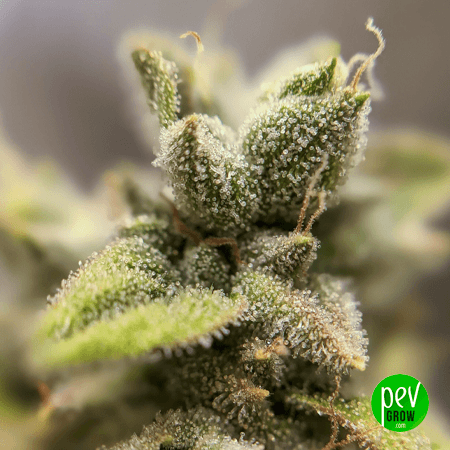 How is the aroma and flavor of Lemon Tree?
Of course, this variety could not have a better name, between the size it reaches outdoors in good conditions, and the penetrating lemon aroma that it gives off, it looks like a real lemon tree.
The taste is very citrus too, but more like lemon-lime, with a clear oil component inherited from the Sour family. The organoleptic properties have given this herb more than one cannabis drink, and it is earning it more and more international fame.
What kind of effect does this cannabis cause?
The effect could be summarized as happy and pleasant, very euphoric at first, but like most hybrids today, as time goes by it is increasingly noticeable at the body level, with great relaxation and a general feeling of peace.
Buy feminized Lemon Tree seeds from Spain Bulk Seeds online
It is a very complete variety wherever you look at it, very easy to grow, great indoor and outdoor performance, powerful effect, and spectacular flavor. What else can you do? ask for? Here we give you the best prices and the fastest and most efficient service.
You may also be interested in: