ARAE's pure terpene Alpha Pinene has over 97% purity and is a widely used product in aromatherapy, tinctures, cocktails and even in insect repellent.
ARAE's isolate terpenes, such as Alpha Pinene, are molecules present in plants, flowers and fruits extracted naturally by steam dragging. They are the perfect touch to bring aroma and medicinal benefits to your meals, drinks, oils or vaporizations.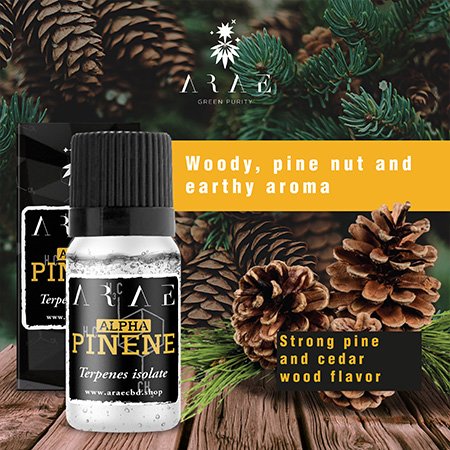 Taste and aroma
The aroma of alpha-pinene is woody, similar to turpentine, piñonero and earthy. It has a strong pine and cedar wood flavour.
Where is it found?
Alpha-pinene is a terpene found in the essential oils of many pine species. Positive alpha pinene is mainly present in North American pines, while negative alpha pinene is present in European pines. This terpene is also present in citrus fruits such as oranges, lime, grapefruit and lemons, sage, eucalyptus, rosemary and conifers.
How can I use ARAE's pure terpene Alpha Pinene?
To use ARAE's pure terpenes you have to remember they are concentrated, so you will have dilute them.
-If you want to use them in liquids you should add between 4 and 6 drops per litre to your carbonated drinks, whole milk, champagne or juice.
- If you want to add it to your meals the proportion of Alpha Pinene will be 0.5% of the total weight of the food.
-You can also add it to your creams or lotions and give them a touch of difference, in addition to giving them all the medicinal benefits of this pure terpene, adding 5% of this with respect to the total product.
Medicinal Benefits of Alpha Pinene terpene:
1. Improves memory. It is a non-competitive in vitro acetylcholinesterase inhibitor of red blood cells that is not competitive. Alpha-pinene may act as a very reliable supplement for dementia and memory enhancing medications. It can be used in small concentrations by mixing it with bornyl acetate, 1,8-cineole, camphor, and sage essential oil.

2. It is a bronchodilator.

3. It is an anti-inflammatory substance. With respect to acute pancreatitis, myeloperoxidase activity and histological damage were reduced with the introduction of alpha pinene into the system. It has positive effects in people with pancreatic cancer and diabetes. This is because it prevents cell death.

4. It is used in the treatment of cancer. When alpha pinene is constant in the body, it reduces tumor volume and melanoma growth. In addition, in another study, this terpene was seen as an active antiproliferative compound in liver cancer cells.

5. It kills bacteria according to tests performed using the solid media diffusion procedure. This terpene showed negative effects against S. pyogene, Streptococcus pneumoniae, S. epidermidis and Staphylococcus aureus.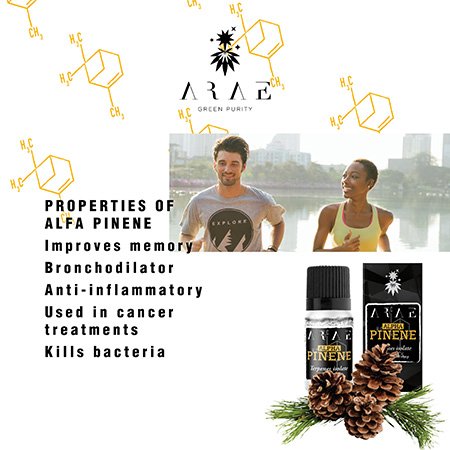 Buy now in PevGrow your pure D-Limonene terpene and live an unparalleled experience, enjoy its medicinal applications and enjoy life, without side effects and extracted in a completely natural way. Enjoy it now in our growshop!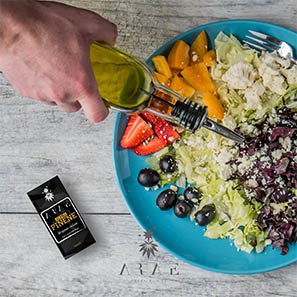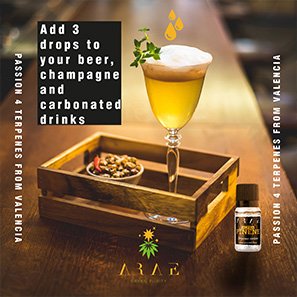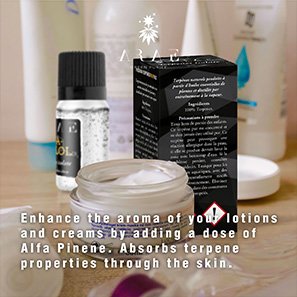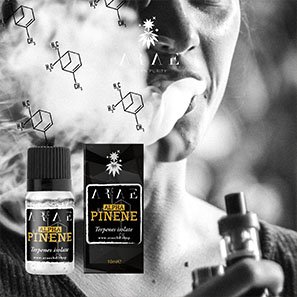 Quantity:
Bottle of 10 ml.



Common strains with this terpene:
White Widow
Trainwreck
White Rhino
Jack Herer
Himalaya Gold
White Shark
Arjan Haze # 2
Arjan Haze #3
Arjan Haze
AMS
Related studies:

- Anti-tumor effect of α-pinene on human hepatoma cell lines through inducing G2/M cell cycle arrest. Weiqiang Chena, Ying Liu, Ming Li, Jianwen Mao, Lirong Zhang, Rongbo Huang, Xiaobao Jin, Lianbao Ye

- Evolution of the Cannabinoid and Terpene Content during the Growth of Cannabis sativa Plants from Different Chemotypes. Aizpurua-Olaizola, Oier; Soydaner, Umut; Öztürk, Ekin; Schibano, Daniele; Simsir, Yilmaz; Navarro, Patricia; Etxebarria, Nestor; Usobiaga, Aresatz

- Taming THC: potential cannabis synergy and phytocannabinoid-terpenoid entourage effects. Ethan B. Russo

- Upper airway and pulmonary effects of oxidation products of (+)-alpha-pinene, d-limonene, and isoprene in BALB/c mice. Rohr AC, Wilkins CK, Clausen PA, Hammer M, Nielsen GD, Wolkoff P, Spengler JD

- Comparative anti-infectious bronchitis virus (IBV) activity of (-)-pinene: effect on nucleocapsid (N) protein. Yang Z, Wu N, Zu Y, Fu Y

- Microbial Synthesis of Pinene. Stephen Sarria, Betty Wong, Hector García Martín, Jay D. Keasling, Pamela Peralta-Yahya
All ARAE terpene varieties