ARAE's isolate terpene Beta Pinene is already available in your trusted online growshop. 100% natural and manufactured in Spain, ready for you to add to your vaporizations (you must bear in mind that it is soluble in alcohol, fatty products or carbonated drinks so it is not soluble in water but in carbonated water), oils and even to your foods and beverages the best aroma and flavor.

This ARAE isolated terpene has more than 97% purity.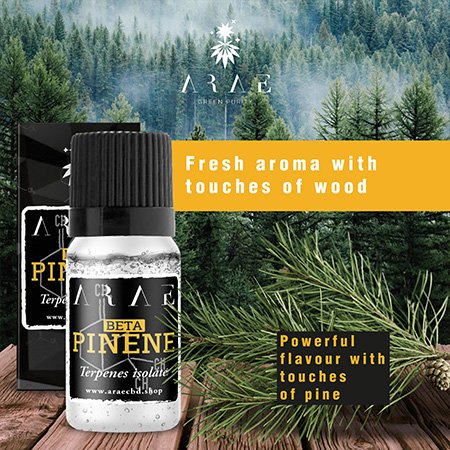 Taste and aroma
Pure Terpene Beta Pinene is characterized by a fresh aroma, with touches of wood that invites you to stick a puff again and again (its uses are multiple and varied, oils, vaporizations, even food use, but we love to smoke it with our favorite strains), accompanied by a powerful flavor with touches of pine. If the smells and tastes were tangible elements, both should be kept in the cannabis museum.

Where is it located?
Beta Pinene can be naturally extracted from the resin of many types of conifers, including of course pine, as well as the non-coniferous Alcalover, and the large mugwort. We use the steam-driven distillation extraction method in our laboratories. As you can see, pure ARAE terpenes have a totally natural origin, without chemical processes that alter the goodness of the product.
How can I use ARAE's pure terpene Beta Pinene?
To make the most of Beta Pinene you just have to remember that to use in in carbonated drinks, whole milk or oils you should use it in a proportion of 4 to 6 drops per litre, depending on the intensity you want.
Medical Benefits
- Stabilizes the mood
It has been scientifically demonstrated through laboratory studies, with mice as test subjects, that Beta Pinene acts as a tranquilizer against mood alteration or hyperactivity. According to the results of the study the mice presented clear symptoms of hyperactivity and state of agitation, which after the injection of Beta Pineno decreased and in some cases the mouse even fell practically asleep.

- It has antimicrobial properties
The prolonged consumption of Beta Pinene, reduces the infections and the possibility that these attack us. It increases our defenses against external microbial attacks.

- Acts like a bronchodilator

- It also has expectorant properties, perfect for the most difficult constipation.

- It has functions such as local antiseptic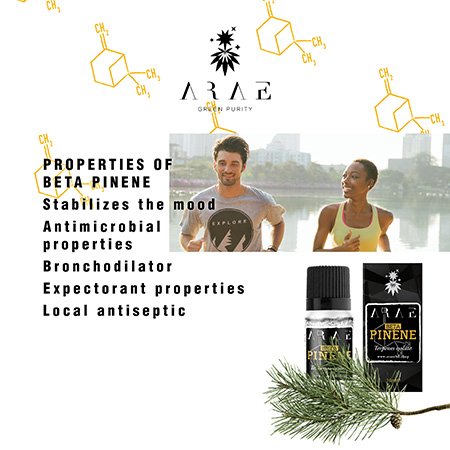 Discover at PevGrow the different varieties of pure terpene from ARAE and choose the one you like the most, each one more excellent and sophisticated than the previous one. Buy now!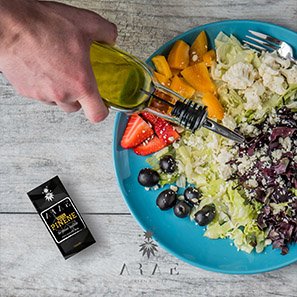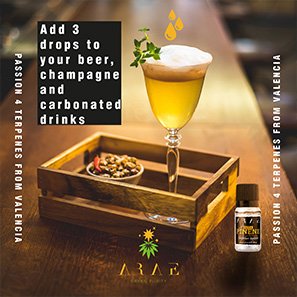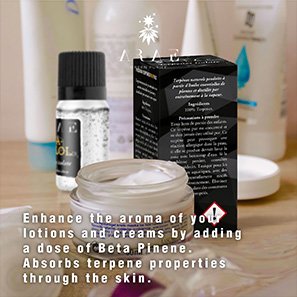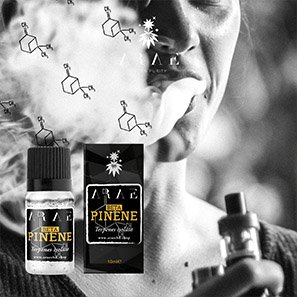 Quantity:
Envase de 10 ml.
The strains that commonly possess Beta Pinene are:
- Bubba Kush
- Chem Dawg
- Trainwerck
- ACDC
- Banana Kush
- Durban Poison
- OG Kush
Related studies:
1-  Geron, C., et al. (2000). A review and synthesis of monoterpene speciation from forests in the United States. Atmospheric Environment34(11), 1761-81.

2- Aizpurua-Olaizola, Oier; Soydaner, Umut; Öztürk, Ekin; Schibano, Daniele; Simsir, Yilmaz; Navarro, Patricia; Etxebarria, Nestor; Usobiaga, Aresatz (2 de febrero de 2016). «Evolution of the Cannabinoid and Terpene Content during the Growth of Cannabis sativa Plants from Different Chemotypes». Journal of Natural Products (en inglés). doi:10.1021/acs.jnatprod.5b00949.

3-  Neuenschwander, U., et al. (2011). Peculiarities of β-pinene autoxidation. ChemSusChem 4(11), 1613-21.
All ARAE terpene varieties