You are in luck, because you have just discovered one of the tastiest and most special of ARAE's terpenes. Linalool will give your meals, drinks, oil or vaporizations an incredible taste and a unique aroma.
ARAE's pure terpenes are naturally extracted from plants, flowers and fruits, keeping all their essence in a 100% organic way.
This ARAE isolated terpene has more than 95% purity.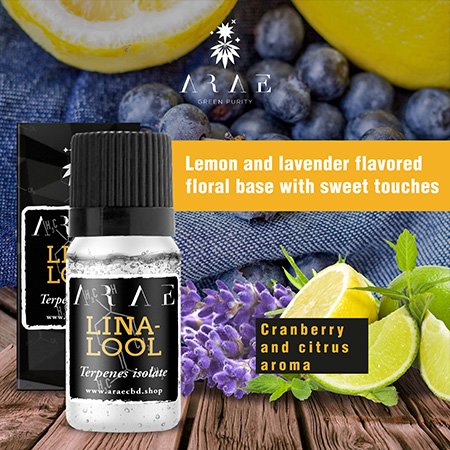 Taste and aroma
This is a really tasty terpene, its floral base with a taste in the mouth of lemon and lavender, mixed with its aroma of blueberries and citrus with sweet touches will make us feel authentic cannabis gourmets. Incredible!
Where is it to be found?
Isolated Linalool can be obtained naturally from various varieties of natural plants such as: The mint family (Lamiaceae), the laurel family (Lauraceae) and the citrus family (Rutaceae). We use the method of extraction of distillation by steam dragging.
How can I use ARAE's pure terpene Linalool?
- If you want to use it in liquids you must add between 4 and 6 drops per litre to your carbonated drinks, whole milk, champagne or juices.
- If you want to add it to your dishes the proportion of Linalool will be 0.5% of the food's total weight.
- You can also add it to creams or lotions and give them a touch of difference, on top of providing the medicinal benefits of this pure terpene, adding a 5% of the total product.
Medical Benefits
- Anti-inflammatory
After studies in rats, it was observed that Linalool was able to reduce an edema caused by carrageenan, which is a very typical inflammation process. Therefore it will be useful for practically any type of inflammation.
- Analgesic
Linalool also has analgesic effects, which reduce pain. All of this has been tested with studies on mice. It can be useful for muscular pain, back pain, headaches, etc ... Its applications are multiple.
- Anticonvulsant
Linalool has capacities similar to those of the traditional Diazepam, it relaxes and reduces the time of convulsive attacks. It will be much less aggressive than traditional medicine, especially natural.
- Sedative
It has a powerful sedative effect that will help you overcome and overcome those stages of insomnia caused by the incipient stress of your daily life, or simply to be able to relax and sleep like a real baby.
- Anti-anxiety
It has been proven that Linalool has very good anxiolytic effects that have no side effects, so it is more than recommended for the treatment of sporadic and recurrent anxiety attacks.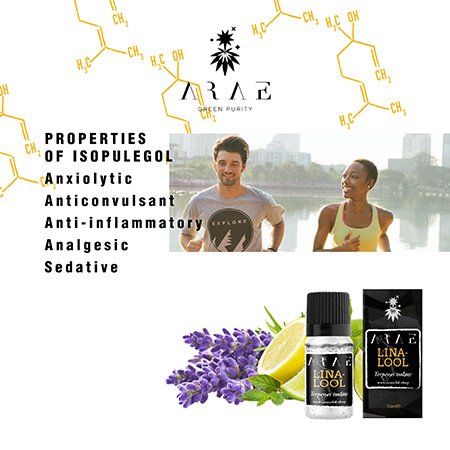 Like all natural terpenes, Linalool does not produce any kind of side effects, it is extracted naturally, not aggressively, so as not to contaminate the product. If you are looking to improve your smoking with the use of terpenes, opt for pure terpenes 100% natural, live an experience that gives us the earth and that PevGrow brings to its growshop for you, enjoy!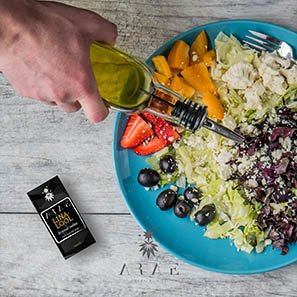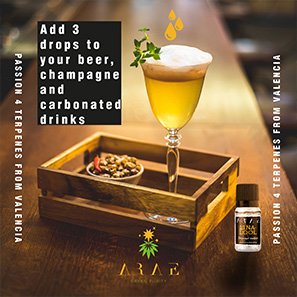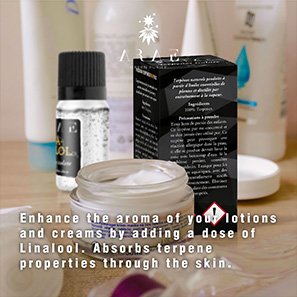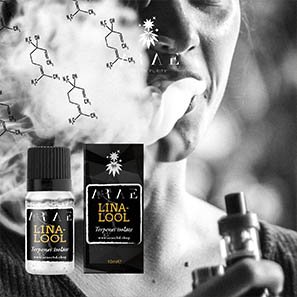 Quantity:
Envase de 10 ml.
The strains that commonly possess Linalool are:
- Chem Dogg
- Diamond Girl
- Green House Cheeze
- Green House Skunk
- Kaia Kush
- Kalashnakova
- K-Train
- Superbud
Related studies:
1-  "Linalool". Merriam-Webster Dictionary. Retrieved 2016-01-22
2-  "Linalool". PubChem, US National Library of Medicine. 12 February 2017. Retrieved 14 February 2017.
All ARAE terpene varieties