ARAE's isolate terpene Nerolidol is 100% organic and manufactured in Spain. Aromatic and medicinal molecules present in plants, flowers and fruits that not only provide a unique aroma, but also influence the taste and effects of the plant.

The main function by which Nerolidol is known is that it is effective for administering drugs through the skin.


This ARAE isolated terpene has more than 97% purity.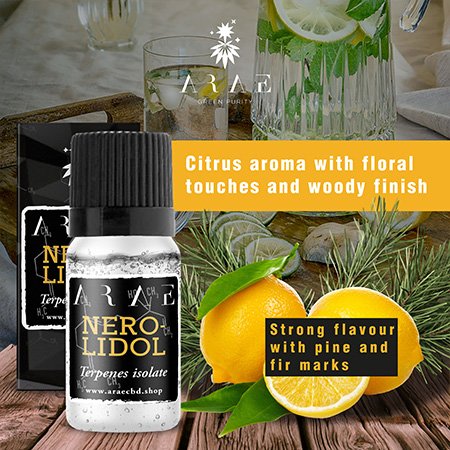 Taste and aroma
Its aroma is characterized by its fresh and characteristic citrus scent, with floral touches and for the most specialists and retailers, will be able to realize a final woody body, which will delight every good taster. As for its flavour, it is strong with clear pine and fir marks.

Where is it found?
Nerolidol can be found naturally, in flowers and elements so common in nature such as: Neroli, Ginger, Jasmine, Lavender, Tea Tree and Lemongrass.
The extraction method we use in our laboratory is steam distillation, which preserves its purity.
How can I use ARAE's pure terpene Nerolidol?
You can use Nerolidol by adding it to your vaporizer, as an extra touch in your soft drink or beer, or putting it in your meals.
To add it to carbonated drinks, milk or oils you need to use 4 to 6 drops per litre, according to your taste. If you prefer to use it in food it should be in a proportion of Nerolidol of 0.5% of the total weight and for oils and creams 5% of the total.
Medical Benefits
- Drug Potentiator
Nerolidol has been shown to favour passive skin penetration, increasing the absorption of Hydrophobic Peroxide by up to 20 times. Therefore Nerolidol favors the absorption of medicines administered through the skin.
- It is a powerful Antiprotozane
The research carried out on the effects of Nerolidol has left us with no doubt that it is a powerful anti-malarial drug. After 48 hours it achieved with 100 microg / ml a 100% inhibition of the growth of young trophozoite in the schizophrenia stage.
- It is also effective against leishmaniasis.
Leishmania is one of the diseases that kills more companion animals per year, its consequences are devastating for the host and it has been shown that Nerolidol in a dose of 57-85 Um was effective reducing by 50% the chances of growth in a wide network of leishmania species. If the dose was 100 Um there was a 95% reduction in macrophage infections.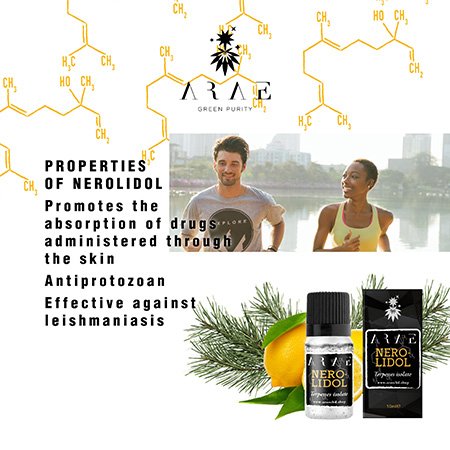 Discover at PevGrow the wide range of pure ARAE terpenes. In our growshop you will find the biggest variety of the market, of the best quality terpenes and with totally natural compounds, without side effects, regulated and controlled to the millimeter, passing the most exhaustive quality controls in the world, and obtaining all kinds of certificates. No doubt ARAE knows what it's doing, you won't be able to resist it!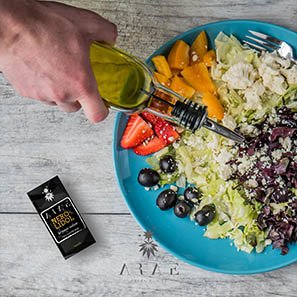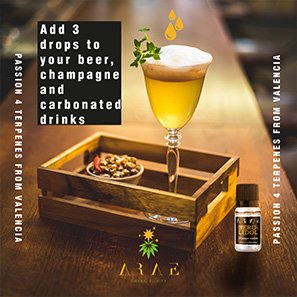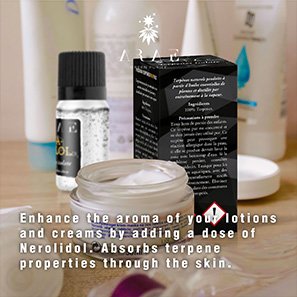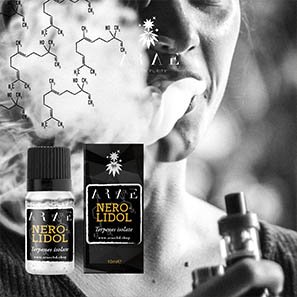 Quantity:
Envase de 10 ml.
The strains that commonly contain Nerolidol are:
- Banana Kush
- SFVOG
- Mango varieties (e.g. Somango)
Related studies:
1-  Merck Index, 11th Edition, 6388.
2-  K. Moser et al. European Journal of Pharmaceutics and Biopharmaceutics 52 (2001) 103-112 doi 10.1016/S0939-6411(01)00166-7
All ARAE terpene varieties