100 day satisfaction guarantee
Discreet delivery worldwide
Unlimited cash on delivery
Description
Play Text to Audio
This pure terpene from ARAE has been used as an essential aroma and flavor potentiator for years in the food industry. D-Limonene will become your secret ingredient, which cannot be missing from your kitchen.
Produced through a completely natural process, by steam drag, D-Limonene terpenes are nothing more than aromatic and medicinal molecules present in plants, flowers and fruits with incredible properties.

This terpene isolated from ARAE has more than 95% purity.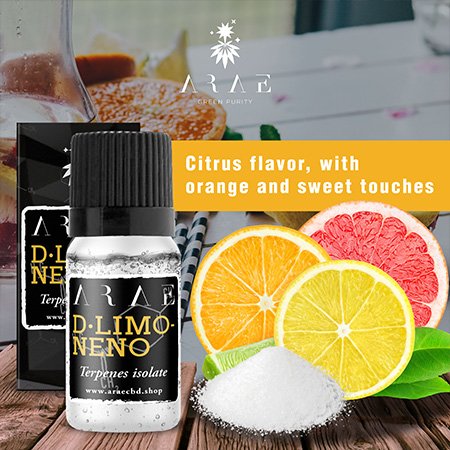 Flavour and aroma
The pure terpene D-Limonene will be a before and after in your conception about these products. Its citrus flavor, mixed with orange and sweet touches, make this wonder for many years has been used in the food industry as an aromatic and flavor enhancer indispensable, and is already available to you within the world of cannabis, so that puff is unique, so that smoked is simply exquisite.
Where is it to be found?
One of the advantages of pure terpene D-Limonene is that Limonene is obtained naturally without the need for chemical extractions, citrus as they are:
- Grapefruit
- Lima
- Lemon
- Orange

In our laboratories, we use the steam drag distillation method for extraction.
How can I use ARAE's pure terpene D-Limonene?
To use D-Limonene in your meals you only have to be mindful to add 0.5% of the total weight of the edibles, and if you want to use it to give a special touch to your salads add between 4 and 6 drops per liter to olive oil.
Medicinal Benefits of D-Limonene terpene:

- Antidepressant / Anti anxiety
After several tests with mice, it has been determined that D-Limonene increases social interaction and in turn reduces immobility times, thus demonstrating its anxiolytic and antidepressant effect. Its effect can be compared with the typical anxiolytic Diazepam and with fluoxetine a known antidepressant.

- Anti-inflammatory
The use of D-Limonene also, according to the studies carried out, causes anti-inflammatory effects. The study was carried out on cells with leukaemia in humans, more specifically in those species of reactive oxygen (ROS), demonstrating that D Limonene inhibits the production of cytokines and those already named ROS, while inactivating the migration of eosinophils. Don't lose yourself among so many technical words, it's very simple!

- Anticancer
The use of D-Limonene reduces the chances of getting especially breast cancer or prostate cancer, and in the event that unfortunately you get them, they are an aid to your medical treatment (Indispensable) that will help you overcome the disease.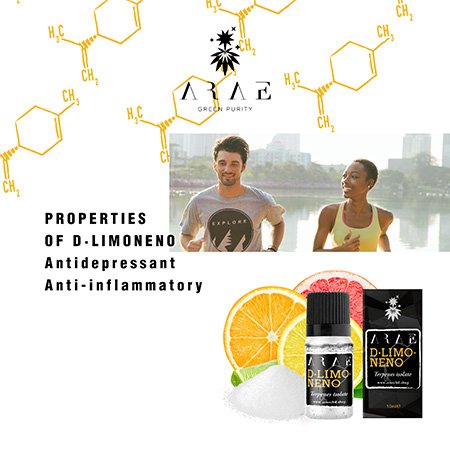 Buy now at PevGrow your pure terpene D-Limonene and live an unparalleled experience, enjoy its medicinal applications and enjoy life, without side effects and extracted in a completely natural way. Enjoy it now in our growshop!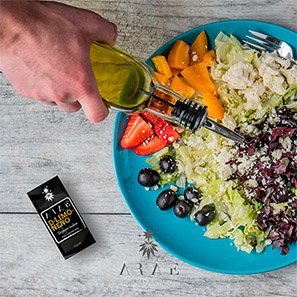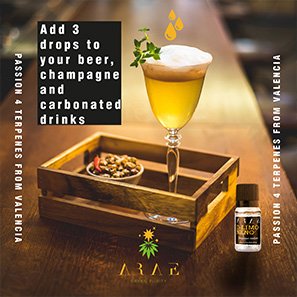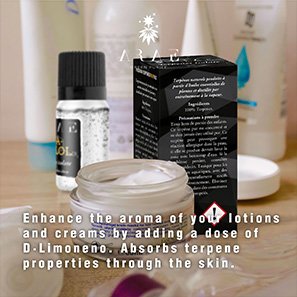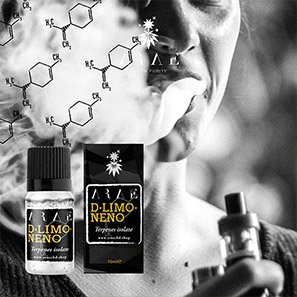 Quantity

:

Bottle of 10 ml.
Common strains of this compound include:
- Arjan´s Haze #1: 3.91%.
- Arjan´s Haze #3: 3.70%.
- Super Lemon Haze: 3.71%.
Related studies

:

1-  Simonsen, J. L. (1947). The Terpenes. 1 (2nd ed.). Cambridge University Press.


2- Pakdel, H. (2001). "Production of DL-limonene by vacuum pyrolysis of used tires". Journal of Analytical and Applied Pyrolysis. 57: 91–107.


3-  Kim, Y.-W.; Kim, M.-J.; Chung, B.-Y.; Bang Du, Y.; Lim, S.-K.; Choi, S.-M.; Lim, D.-S.; Cho, M.-C.; Yoon, K.; Kim, H.-S.; Kim, K.-B.; Kim, Y.-S.; Kwack, S.-J.; Lee, B.-M. (2013). "Safety evaluation and risk assessment of D-Limonene". Journal of Toxicology and Environmental Health, Part B. 16 (1): 17–38
All ARAE terpene varieties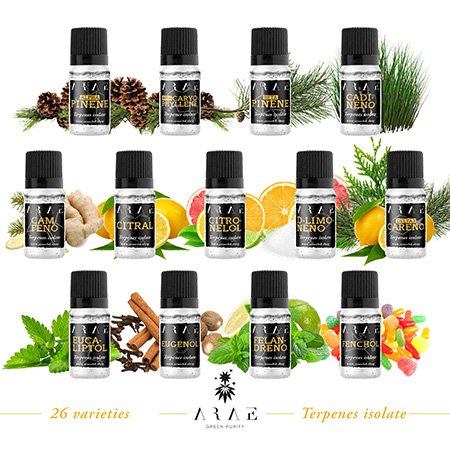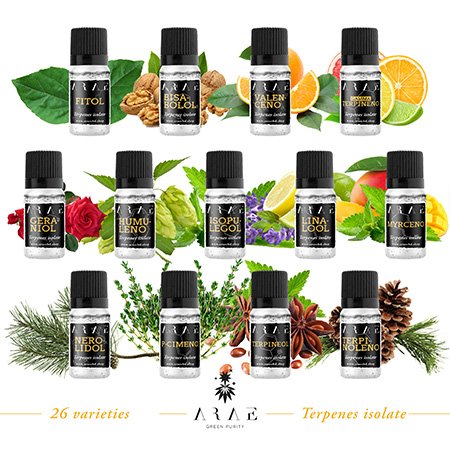 Data sheet and characteristics
| | | |
| --- | --- | --- |
| Brands: | | ARAE CBD |
Opinions and doubts about D-Limonene
Leave us your opinion or ask us any questions you have about this seed and participate in the raffle!
Among all those who comment or send us your questions, there will be a monthly raffle for a €50 voucher for your purchases at Pevgrow. What are you waiting for? Write us and participate!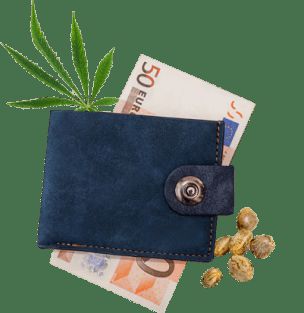 Customer reviews D-Limonene