At PEV Grow we always offer you the best and most innovative products in the market. Therefore, the ARAE brand's Phytol terpene could not be missing in our catalog. Its floral scent and its chlorophyll flavor will make you fall in love with its freshness. It is widely used in the synthetic manufacture of vitamin E, as well as cosmetic products such as shampoo, or perfumery products.
Arae's pure terpenes, and of course Phytol, are subjected to rigorous quality and sanitary controls, which guarantee the naturalness of the terpene and which will not have any type of secondary effect on the consumer. Arae does not use any type of chemical agent or solvent to extract the terpene, since it uses the steam dragging method.
This ARAE isolated terpene has more than 97% purity.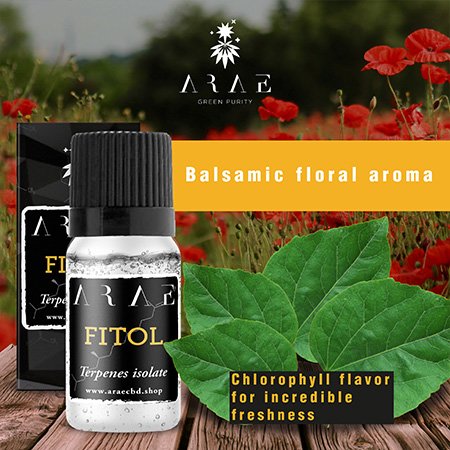 Taste and aroma
The organoleptic properties of pure terpene Phytol, are characterized above all by a balsamic floral aroma, with a taste of chlorophyll, which brings an incredible freshness and will undoubtedly teleport you to a world of pleasure from which you will never want to return.
Where is it found?
The Phytol, is a terpene that you can find in more everyday elements than you think, and that you can use or consume every day. You can mainly find Phytol in:
- Chlorophyll
- Milk
- Eggs
How can I use ARAE's pure terpene Phytol?
You can add the terpene Phytol to your beverages and edibles, but remember that terpenes come in concentrated and you need to dilute them to use them.
If you want to add it as a condiment to your meals remember that the proportion should be 0.5% of the total weight, and if you prefer to add it to your coffee with milk in the morning you have to know that the equivalence is 4 to 6 drops per liter and... the milk should be whole milk! Warning: when you enjoy their taste and their medicinal effects you will not be able to live without them ;-).
Medicinal benefits
Scientific and medical studies have demonstrated the medicinal properties of Phytol, which are multiple and varied, and among which the following stand out:
- Oxygenates and detoxifies the body
- Strengthens the immune system
- Improves the digestive system
- Anticarcinogen
- Antioxidant
- Anti-inflammatory
Now you can buy in your trusted online Growshop, Arae's terpene Phytol. Enjoy its incredible organoleptic properties and the multiple benefits that derive from its consumption, and the best thing is that without side effects. In addition you will be able to know all range of pure terpenes of Arae, composed by an enormous amalgam of terpenes between which you will be able to choose the one that more adjusts to your preferences, Enjoy them!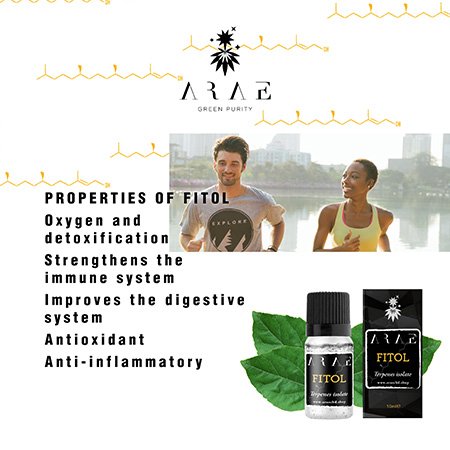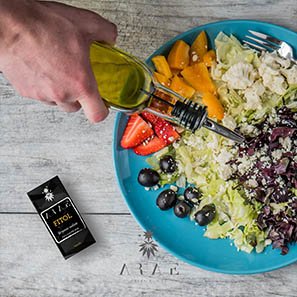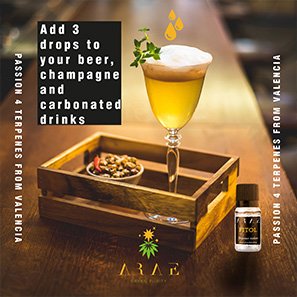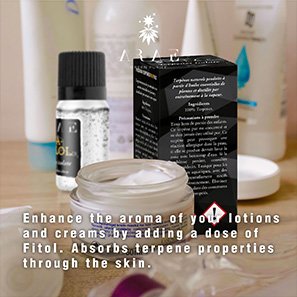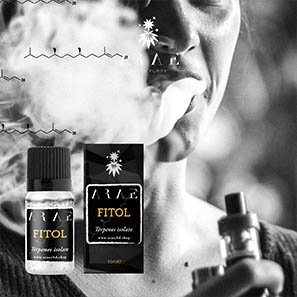 Quantity:
Bottle of 10 ml.
The strains that commonly contain this terpene are:
The varieties of cannabis, where commonly you can find greater concentration of Phytol, which is characterized by producing a floral aroma with certain touches of menthol or eucalyptus, are:
- Wild Rose
- Moby Dick
- White Russian
- White Widow
- CBD Blue Shark
- White Rhino
Now the problem is going to be... Which of these wonderful strains is better than the previous one?
Related studies:
- Arctander, S., 1969. In: Arctander, S. (Ed.), Perfume and Flavor Chemicals (Aroma Chemicals), vol. II. Montclair, New Jersey, p. 2613
- IFRA (International Fragrance Association), 2004. Use Level Survey, August 2004.
- Thomas Netscher (2007). Synthesis of Vitamin E. Vitamins & Hormones, Volume 76, 2007, Pages 155–202
- Daines, A.M. et al (2003). The synthesis of naturally occurring Vitamin K and Vitamin K analogues. Current Organic Chemistry 7, 1625-1634.
- Rontani,J,-F., Volkman, J.K.(2003). Phytol degradation products as biogeochemical tracers in aquatic environments. Organic Geochemistry, 34, 1-35.
- McGinty, A.; Letizia, C.S.; Api, A.M. «Fragrance material review on phyto» (en anglès). Food and chemical toxicology. Elsevier, 48, 4, 2010, pàg. 59-63. DOI: 10.1016/j.fct.2009.11.012 [Consulta: 15 gener 2014].
- Research Institute for Fragrance Materials, Inc., 1977b. Report on Human Maximization Studies. RIFM Report Number 1702, May 03, RIFM, Woodcliff Lake, NJ, USA.
All ARAE terpene varieties