Buy now at the best price on PevGrow Dos Si Dos 33 from Barney's Farm. Its genetics are pure fantasy, as is derived from the combination between two original Girl Scout Cookies hybrids, Do-Si-Dos and Gelato 33, improving even more the production, power and terpenic profile of a classic.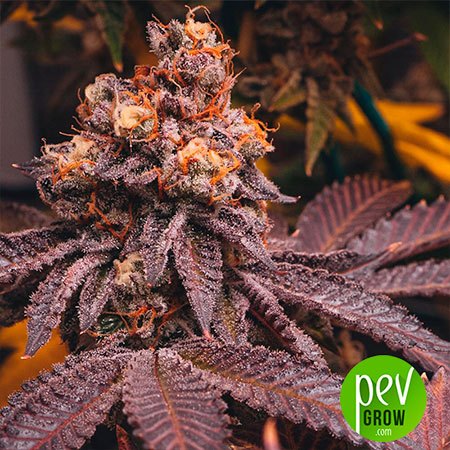 What is the taste of cannabis flowers Dos Si Dos 33?
Its taste combines very fresh and floral notes of lemon and mint that catch you from the first puff, a very sweet background that reminds of chocolate cookies, as it could not be otherwise coming from where it comes.
What is the effect of Dos Si Dos 33?
The effect of this weed is divided into two phases, a very mental and active that will take you to the top, with some psychoactive touches that will make you believe in wonderland. Then it evolves into a much more physical and relaxing phase, which will put you to bed and knock you out.
How do you grow the plant Dos Si Dos 33?
Under the spotlight is a super handy and simple to grow plant, even the most novice will be able to have a great harvest. If you maintain a controlled temperature between 68-79 ºF (20 and 26 ºC), with the help of an air conditioner and place it on a good quality substrate, such as Top Crop's Complete Mix.
What is the morphology of Dos Si Dos 33?
We are looking at a hybrid 60% indica and 40% sativa, very manageable, as it has a Christmas tree shape, with a medium distance between knots, fast flowering and very good productions.
In outdoor crops, it will be fully ripe by mid-October, but don't worry because it stands up well pests and fungi attacks, although it certainly likes to sunbathe and dry climates. In growth, add to the irrigation water Nitrogen Pro XL.
How much does Dos Si Dos 33 produce?
Indoors, you can cut about 24,7 oz per 3x3ft (700 grams per m2) and outdoors figures reach over 70,5 oz/plant (2000 grams per plant) in appropriate environmental conditions.

Dos Si Dos 33 from Barney's Farm, the perfect weed!. Now available in Pevgrow!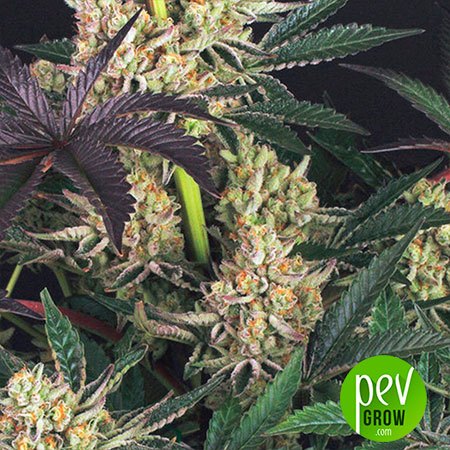 You may also be interested in: