100 day satisfaction guarantee
Discreet delivery worldwide
Unlimited cash on delivery
Description
Play Text to Audio
Deep Candy feminized seed is everything that light-weed lovers could want. A strain with medical potential, sweet and caramel flavour, delicious resin and beautiful colours to appreciate in the plant during flowering. This strain combines two genetics with low THC content, so you can expect a slight relaxing feeling when you try it.
How is Deep Candy variety?
The Dutch breeder now surprises with this genetics for those who do not want the effects of THC or prefer to enjoy them in a rather subdued way and, instead, seek to take advantage of all the medicinal potentials of CBD at high levels.
To achieve this the bank has bred in its laboratories a hybrid of two patented strains with a high percentage of CBD, as a result they have obtained a very good stable record of 13% on average and only 0.5 to 0.3% of THC. But Deep Candy not only stands out for its levels, Green House Seeds has chosen for this breeding seeds with sweet flavors and delicious aromas, offering a high quality marijuana.
It is true that the physical and emotional health benefits of CBD are yet to be known, but current knowledge shows enormous potential for varieties with significant percentages of CBD. They also represent a safer alternative for growers.
What is the morphology of this feminized genetics?
This is a plant of medium size with some buds loaded with a lot of resin, so you can perform extractions and oils. One of the most striking aspects of this genetics is that it shows some very beautiful and characteristic colors during its flowering stage. Depending on the phenotypes and the environmental temperatures, the shades can vary from red to dark blue.
This peculiarity makes it a very special marijuana option that will stand out from any other crop you have at home. In addition, its sweet candy smells are felt from the moment the flowers start to appear, so Deep Candy is a delight to see and smell even before the harvest.
The distinctive taste of Deep Candy
Deep Candy's taste and aroma is that of caramel and its experience when you taste it is similar to that of a candy or cotton candy. This profile manifests itself from the flowering stage, but once the flowers have dried. If you want to feel like a child enjoying a rich sweet taste when smoking, this is the variety for you. The resin that can be obtained also retains this profile of odors and flavors.
How are the effects of Deep Candy seed? 
It is not the typical marijuana to get high, but it does not let you have a soft and calm relaxing effect. Due to its low THC levels it does not provide psychoactive impulses, lethargy or numbness. It is an ideal choice to induce tranquility, feel good and concentrate on your surroundings.
You can smoke Deep Candy during the day and still keep a completely clear mind, consider it your support to start the routine and go to work, forgetting about stress or anxiety. On the other hand, its CBD content can help you with pains and relieve inflammations. It also reports positive effects for treating dizziness.
What's the best way to grow it?
This variety is suitable for both outdoor and indoor cultivation, with an average height it will be easy to adapt your care to the available space. In any mode the growth and development is regular and the flowering cycle is 8 to 9 weeks, during that stage you will double its height.
In outdoor cultivation for feminized plants, use definitive pots that, according to their capacity, can be configured to the space you have available in the garden or on the terrace. Although growing outdoors can give you higher yields, you must be careful that the plant does not develop diseases or pests and control the quality of the soil. You can choose spring or summer planting as a preference.
For indoors start with small pots and then transplant depending on the growth of the plants. Remember to maintain the regime of at least 18 hours of light and 6 of darkness and keep the temperature stable below 82.4ºF (28°C) and always above 59ºF (15°C).
Production levels of this strain
The production capacity of this strain does not disappoint, because after flowering the harvest reaches average levels which will be very pleasant for you. For beginners and more experienced growers, Deep Candy is a more than rewarding option.
Buy Deep Candy feminized seeds from Green House Seeds
Delicious flavor, caramel and happiness aromas, incredible tones, resins, medicinal potential and a great production, all that is what you can enjoy buying this variety at one of the best prices in the market that only PevGrow offers.
Data sheet and characteristics
| | | |
| --- | --- | --- |
| Banks: | | Green House |
| Genetics: | | Unknown selection |
| Phenotype: | | Indica/Sativa hybrid |
| Indoor production: | | 17.6-21.2 oz/3x3ft |
| Outdoor production: | | Up to 70.5 oz/plant |
| Outdoor height: | | 6.56 ft. |
| Indoor flowering period: | | 8-9 weeks |
| THC: | | 0.3-0.5% |
| CBD: | | 13% |
Opinions and doubts about Deep Candy
Leave us your opinion or ask us any questions you have about this seed and participate in the raffle!
Among all those who comment or send us your questions, there will be a monthly raffle for a €50 voucher for your purchases at Pevgrow. What are you waiting for? Write us and participate!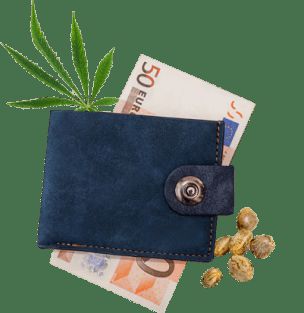 Customer reviews Deep Candy