Bruce Banner 3 Auto Original Sensible Seeds
100 day satisfaction guarantee
Discreet delivery worldwide
Unlimited cash on delivery
Description
Play Text to Audio
Welcome to PEV Grow! I want to introduce you to a very special variety, a weed that is totally unique for its extreme power. Do you want to feel like the new Hulk, enjoy the new Bruce Banner 3 Auto! Now in autoflowering version!
This new version of the mythical Bruce Banner, derives from the genetic fusion between a Colorado Ghost OG x Strawberry Diesel x Auto Ghost OG, coming directly from the U.S. Its main trade mark is its bestial effect and its high production.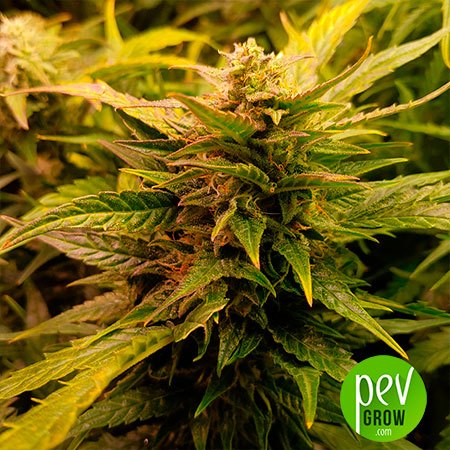 What is the structure of Bruce Banner 3 Auto?
Bruce Banner 3 Auto is a predominantly sativa hybrid, with an open structure that allows light to enter the lower parts of the plant, so they usually get fairly even specimens. In addition, its large production of buds stands out for being completely filled with resin crystals, fully loaded with THC.
What does Bruce Banner 3 Auto taste like?
The Bruce Banner 3 Auto retains the most original characteristic qualities, but this version adds some Diesel and earthy touches with a lemony finish that is a real pass.
What effect does Bruce Banner 3 Auto produce?
Its effect is very powerful but at the same time balanced between body and mind, with a very beastly rush and a relaxing descent but not as crushing as you think. It has anti-inflammatory, analgesic and antidepressant medicinal properties.
How is Bruce Banner 3 Auto grown?
In indoor crops Bruce Banner 3 Auto behaves very well because, despite being a dominant sativa, is really fast. It will be ready in 65-70 days after germination. Very uniform plants are obtained, of very good productivity and with pots of 9 liters under a HPS light with 600w offers its best version. Ventilation is the key to everything going well. While the light is on, the extractor has to be plugged in in the dark hours during growth. Set it to turn on for 15 minutes every hour and at flowering it goes up to 30 minutes per hour.
In outdoor crops you like to have room to develop fully, so the best option is to place it in a 25 liters pot. To do this, prepare a substrate with coconut fiber with which the roots will have all the space they need to grow fully. Combine it with Root Force Organics from Grotek, a powerful root stimulator.
How much does Bruce Banner 3 Auto produce?
Indoors you can get 500 grams per m2, while in outdoor crops you can cut up to 150 grams per plant.
Do you want to become the new Bruce Banner? Don't miss this great opportunity!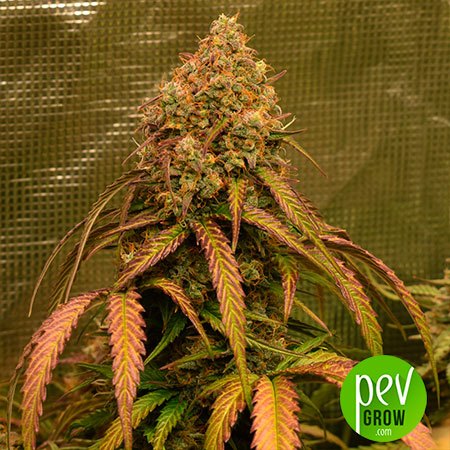 We remind our customers residing in France that cannabis seeds not listed in the European Community catalogue are products intended for genetic conservation and collecting, but not for cultivation. It is strictly forbidden to germinate them on French territory, except for those authorised by the European Union. We advise our customers not to violate the law in any way and we cannot be held responsible for their use.
Data sheet and characteristics
Type:
Autoflowering
Banks:
Original Sensible Seeds
Genetics:
Colorado Ghost OG x Strawberry Diesel x Auto Ghost OG
Diesel
Og
Phenotype:
Sativa/Indica hybrid
Outdoor production:
150 gr/plant
Indoor height:
Medium
Outdoor height:
Medium
Crop cycle since germination:
65-70 days
Effects:
Medicinal
Relaxing
THC:
20%
Flavor and aroma:
Diesel
Earthy (earth)
Lemon
Strawberry
Opinions and doubts about Bruce Banner 3 Auto Original Sensible Seeds
Leave us your opinion or ask us any questions you have about this seed and participate in the raffle!
Among all those who comment or send us your questions, there will be a monthly raffle for a €50 voucher for your purchases at Pevgrow. What are you waiting for? Write us and participate!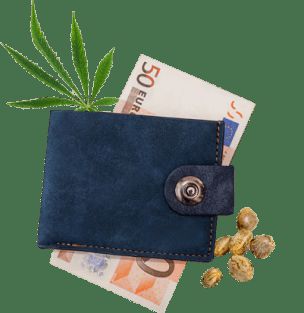 Customer reviews Bruce Banner 3 Auto Original Sensible Seeds