100 day satisfaction guarantee
Discreet delivery worldwide
Unlimited cash on delivery
Description
Play Text to Audio
Original Sensible Seeds and PEV Grow bring you Runtz Gum, a variety that I'm sure it's going to give a lot to talk about this 2021.
What is its genetics?
Runtz Gum comes from a very special cross, being Zkittlez its first parental, a plant that has become trendy in recent times for being a good specimen of the Indicas and for its very fruity aromas. Grapefruit Bubblegum is the other parent, this strain comes from the arch-known Grapefruit, one of the best representatives sativa.
This unique combination in a cross, gives us a genetics loaded with fruity heritage and power like no other.
What is it like in general?
It is a beautiful plant that comes to give life, smell and taste to our crops, as it behaves excellent in any medium and area of cultivation. It also presents a great production of buds covered by a white mantle of highly delicious resin.
What are their smells and tastes?
Its most outstanding aspect is its organoleptic qualities, as it has some amazing aromas and flavours. In this genetics we will find aromas of grapes and citrus, accompanied by a presence of gum and a sweet in general. It is an ideal strain for every user.
What are its effects?
Runtz Gum contains an alarming 28% THC, so we can expect a fairly strong effect. Thanks to its predominantly sativa we can enjoy a cerebral high in the first minutes, however the more puffs we give start the more physical and relaxing effects that offers us this seed wonder.
Be careful with its use, because even the most experienced can easily fall with a high dose of Runtz Gum, so it is not for everyone.
Is it good for therapeutic uses?
One of the most present effects in this variety is a powerful physical stimulator and relaxing, so its therapeutic use is recommended. Having also a high power , its effects last longer and are deeper in our body.
How is it grown?
Being a plant with many qualities, its cultivation is recommended both under lamps and outdoors.
In rooms or interior cabinets we can have Runtz Gum in 4 pots of 6.6 US gal (25 liters), because its size is very considerable since it gives us excellent crops. When preparing our crop, we must take care of several aspects, one of which is to prevent pests or diseases. You can find pesticides and fungicides, in addition to other preventive in our section of Pests and Fungi.
Another important aspect is the mixtures of the substrate we are going to use, because we need a certain amount of water and moisture retention in our soil, but we also do not want to cause fungus in our crop, so it is important to always know what we use in our plants.
Under direct sun we have options for cultivation, such as planting directly into the soil or using a pot of up to 10.6 US gal (40 liters), seeking the greatest space for both a healthy root system, as a high growth to support the large amount of fat buds it produces. We recommend using a root stimulator and providing a diet rich in NPK for proper development.
A tip is that making cuttings with this variety is quite useful, because for its long flowering period of 70 days, will develop more branches to prune and ensures its recovery time.
In both crops we can use apical or lollipop pruning and techniques such as SCROG to get the most out of our crop.
The harvest is quite high, because under the reflectors it reaches 24.7 oz/3x3ft (700 gr/m2), while outside we can get up to 35.3 oz. (1000 grams) per plant. Having a handful of plants we can fill bottles at the top of fat, heavy, aromatic buds and covered with delicious resin.
Buy Runtz Gum feminized seeds
PEV Grow brings you the wonder that gives us the Original Sensible Seeds bank, a powerful, aromatic, beautiful and good producer plant. Runtz Gum comes to be one of the favorites of all growers, because with these qualities nobody resists. Available now in our catalogue.
We remind our customers residing in France that cannabis seeds not listed in the European Community catalogue are products intended for genetic conservation and collecting, but not for cultivation. It is strictly forbidden to germinate them on French territory, except for those authorised by the European Union. We advise our customers not to violate the law in any way and we cannot be held responsible for their use.
Data sheet and characteristics
Type:
Feminized
Banks:
Original Sensible Seeds
Genetics:
Bubblegum
Zkittlez x Grapefruit Bubblegum
Phenotype:
Sativa hybrid (60/40)
Harvest outdoor H.N:
Mid October
Harvest outdoor H.S:
Mid April
Indoor production:
24.7 oz/3x3ft
Outdoor production:
35.3 oz/plant
Indoor height:
Medium
Outdoor height:
Tall
Indoor flowering period:
70 days
Effects:
Medicinal
Psychoactive
Relaxing
THC:
28%
Flavor and aroma:
Fruity
Lemon
Opinions and doubts about Runtz Gum
Leave us your opinion or ask us any questions you have about this seed and participate in the raffle!
Among all those who comment or send us your questions, there will be a monthly raffle for a €50 voucher for your purchases at Pevgrow. What are you waiting for? Write us and participate!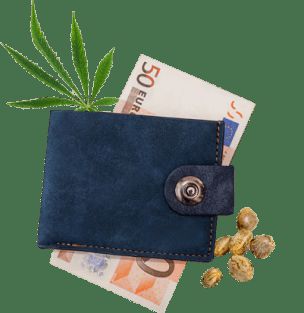 Customer reviews Runtz Gum