Vanilla Frosting is a variety mostly indicates that it is born from the marriage between Frost OG and Gelato BX3, the result is a dream marijuana, do you dare to discover it?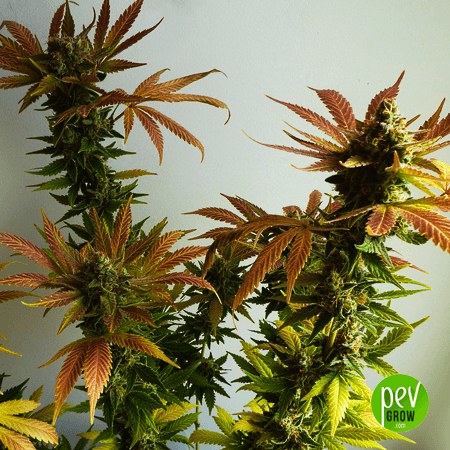 What is the Vanilla Frosting Strain plant like?
It develops with a large, strong bearing, its growth is vigorous, bush-like, with thick stems that help it support the weight of its buds, which are loaded with resin at the end of the harvest.
The buds are large, compact and olive green, covered with a layer of trichomes with orange tones.
Its name is derived precisely from color, flavor and aroma, similar to a vanilla ice cream, the beautiful flowers show silver and purple hues reminiscent of ice crystals
What does Vanilla Frosting Strain taste like?
The flavor of this herb is quite enigmatic, notes of vanilla that remind you of a candy store and in the background you can perceive a certain taste of gasoline
Its thick and creamy smoke will lead you to a pleasant organoleptic sensation, that will make you feel ecstatic.
What effect does Vanilla Frosting Strain have?
It reaches levels of THC up to 30%, causing a strong effect, therefore it is not recommended for novice smokers, when consuming it you will feel a powerful cerebral high.
Initially it will cheer you up, it leaves you with a feeling of well-being and euphoria that later transforms into deep relaxation.
At the therapeutic level, it is used to combat stress, depression, chronic fatigue and severe migraines.
How is Vanilla Frosting Strain grown?
Grown indoors, the flowering takes about 60 days, pruning is necessary to control its size a bit and to be able to have better crop yields.
Do not place so many specimens per m2, so that they can fully develop their lateral branches, with 9 they will grow comfortably in 11-liter pots.
Reinforce the substrate with worm humus and give it enough light with light bulbs LED .
If you are going to grow them outdoors, it will be quite easy, it will not require great care to give you very productive and quality crops.
With a supply of nutrients that allow the proper development of its roots is sufficient, the harvest will be ready in the expected times that would be between 8 and 9 weeks.
It is grateful for temperate and Mediterranean climates.
How much does Vanilla frosting produce?
With some care indoors it can produce from  17.6 oz per 3x3ft to 21.2 oz per 3x3ft  (500 to 600 grams per m2) and grown outdoors  35.3 oz/plant (1000 grams per plant) , Vanilla Frosting is productive and of quality!
Buy now feminized Vanilla Frosting seeds at Pevgrow!
Vanilla Frosting is a very powerful variety and you can buy it right now at Pevgrow.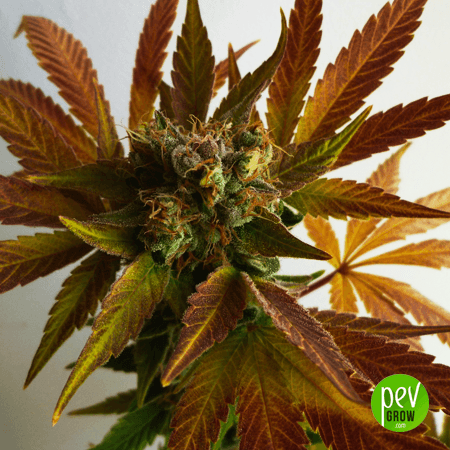 You may also be interested in: