Lava cake are feminized cannabis seeds created by the bank Spain Bulk Seeds , and we are not talking about any genetics, because it is one of the herbs that has been achieving the most fame in recent times in the USA, the most powerful marijuana market in the world.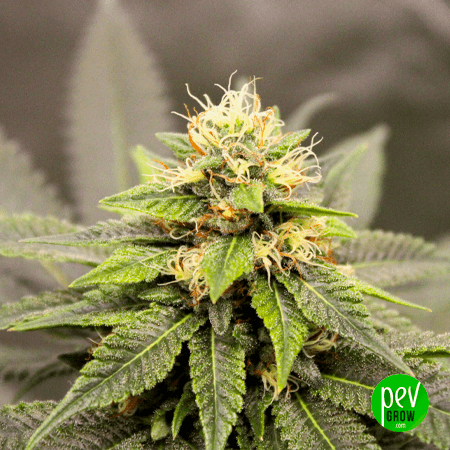 What is the genetics of these seeds?
One of the members of the Spain Bulk breeder team got a very special clone of Lava Cake on the west coast of the United States, and after growing it indoors, he was clear that he had to get seeds from that tasty clone.
After several tests, we managed to fix the most desired traits of this genetics through self-pollination, so it can be said that they are feminized seeds S1. It is a fairly balanced polyhybrid, it contains around 70% of indica relative to 30% sativa, and the original cross is Thin Mint Girl Scout Cookies x Grape Pie.
What is the Lava Cake variety like in general terms?
Morphologically it is the typical modern American hybrid, with open, branched structure, medium distance between nodes, and few leaves but quite wide leaflets.. Let's say the appearance is a mix between a compact sativa and a branched indica.
Its growth pattern is very proportional, and when it does not lack light and food, development is very fast. It responds quickly to the change of photoperiod, and hardly doubles in size during the pre-flowering phase. The buds are very showy, lime green in color with the purple brushstrokes so characteristic of the Cookies family.
How are these seeds grown indoors and outdoors?
If you want to make the best use of its many flexible branches in indoor cultivation, the ideal is to make a Screen Of Green . You can put 9 plants / m2 in 11-liter pots, with 3 weeks of vegetative growth, and during this phase carry out one or two FIM prunings to try to maximize branching.
In outdoor crops, it performs very well in warm or temperate climates, where it can become a giant plant when it grows without limiting factors. If you want to obtain the highest possible production, germinate the seeds as soon as possible, use aerated but nutrient-laden substrate, prune several times during the vegetative growth phase, and make a final transplant to a large container, or better. still, on solid ground.
An important question to get the most out of Lava Cake seeds is to feed them with organic fertilizers, since these tasty plants can lose their character if they are watered with mineral nutrients.
When are Lava Cakes harvested?
Grown indoors, it usually requires around 9 weeks of flowering, although some phenotypes may end a week earlier, it depends on the grower's tastes. In outdoor cultivation it is harvested at early October in the northern hemisphere, and during the first week of April if it is grown outdoors in the southern hemisphere.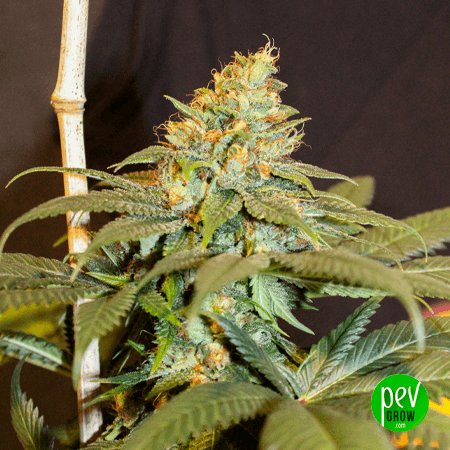 How much do these feminized seeds generally produce?
The buds are not very big, compact, in the shape of a golf ball, but the hardest and tightest you can imagine, the kind that destroy the grinder. In indoor cultivation it can produce of15.8 oz per 3x3ft to 17.6 oz per 3x3ft ( 450 to 500 grams / m2 ) in dry, but you must also take into account the resin yield, really spectacular, of which you return more than 20% return in extractions.
Each Lava Cake planted outdoors can give you more than 24,6 oz/plant ( 700 grams of herb) , but for that it is necessary to plant directly in the ground, or pots of more than 100 liters capacity, and germinate the seeds in early spring.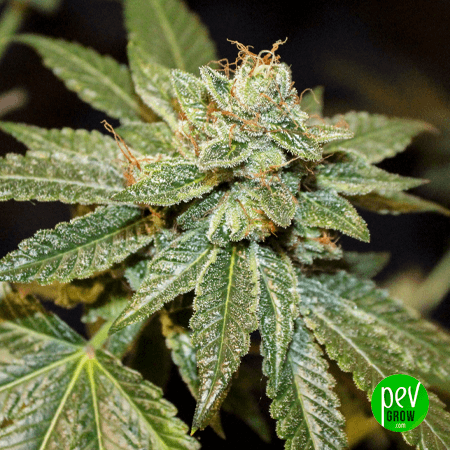 How is the taste and aroma of Lava Cake?
If you have tried the Lava Cake dessert you will understand why this strain has been given that name, because when you inhale its aroma it provokes a pseudo tasting of this sweet, with that combination between sweet and bitter chocolate and a touch of mint that stays in the mouth.
It is a very soft smoke full of nuances, special to consume without tobacco like many other varieties of the Cookie Fam, that is why it is so important to use organic nutrients, as well as a correct root wash before harvest.
What kind of effect can we expect from this cannabis?
Pleasant calm, this is how its effect could be summarized, because it is super relaxing at all levels, mental, physical, and spiritual. For the body it is the closest thing to receiving a massage, it makes you release all muscle tension and optimizes rest. The brain seems to want to forget everything bad, it changes your perspective of things, and you see everything in a different way, more motivated, happy and with positivity.
Buy Lava Cake feminized seeds at the best price
After Conquer the hearts of millions of cannabis consumers in the USA, this genetics exclusively comes to Europe from Spain Bulk Seeds. The most delicious and intense flavor, combined with a top quality medicinal potency, which with minimal care gives you back a harvest that you will never forget.
You may also be interested in: