Zookies is a variety of cannabis very special, because it is the first version in feminized seed of this genetics. If you have not heard of it, pay attention to this description and you will quickly understand the secret of its success on the other side of the pond, and that is that this plant is the closest thing to the perfect marijuana that can exist.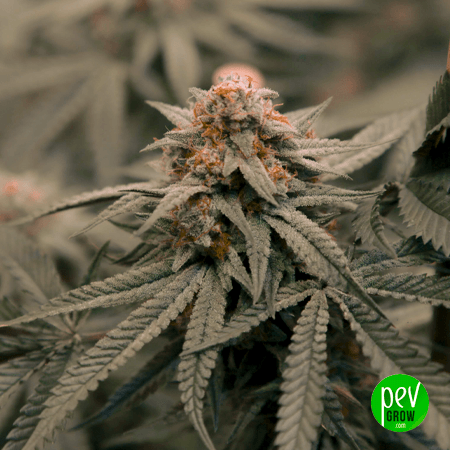 What is the genetics of these feminized seeds?
Zookies is a elite clone selected in the United States, emerged from the cross between Animal Cookies and Gorilla Glue Strain. After trying this herb in a prestigious cannabis club in Barcelona, we were clear that we had to include this impressive strain in our catalog, and we got down to work.
We reversed Gorilla Glue # 4 and pollinated the Animal Cookies clone, trying to recreate the original cross. As soon as we began to test the result, we realized that we had something big on our hands, and what was more important, really similar to the herb that we fell in love with, we had what we were looking for.
Genetically it can be considered a hybrid 50% indica and 50% sativa, really balanced in this sense, and it can be observed both in its morphology and in the type of effect it causes.
What is Zookies like in general terms?
During the vegetative growth stage, it looks like an indica, with compact development, good-sized leaves, and little distance between nodes.. When it enters into flowering it is uncovered, giving a great growth pull to approximately triple its size.
Produces buds of outstanding consistency and hardness, in the style of members of the Cookies family, but with a level of resin that is difficult to find. A high percentage of plants acquire dark tonalities during flowering, especially when temperatures drop below 15º C.
How are these seeds grown indoors and outdoors?
The best indoor results have been achieved by growing with powerful LEDs and applying the SCROG method. If you put 9 plants / m2 in 11-liter pots and give them 3 or 4 weeks of vegetative growth, you will occupy the entire illuminated space with heavy buds bathed in resin. Remember to perform at least 2 prunings on each plant before changing the photoperiod to flowering, first to the main tip, and then to the secondary branches.
Grown outdoors is where it can show its full potential without space restrictions. Zookies throws a lot, and can get really big if you have enough sun, substrate, and growing time, keep that in mind. A good way to control its size is by placing a support structure, trellis style, which can also be used to support flowering branches.
When is the Zookies harvest coming?
In indoor cultivation it takes about 9 weeks of flowering to fully ripen its buds. Some phenotypes may require an extra week, but this is more up to the consumer's taste.
Outdoors in the northern hemisphere is cut from October 5 to 15, and in the southern hemisphere the harvest arrives during the first half of April, but as it happens indoors, the harvest can also be advanced or delayed in function of each person.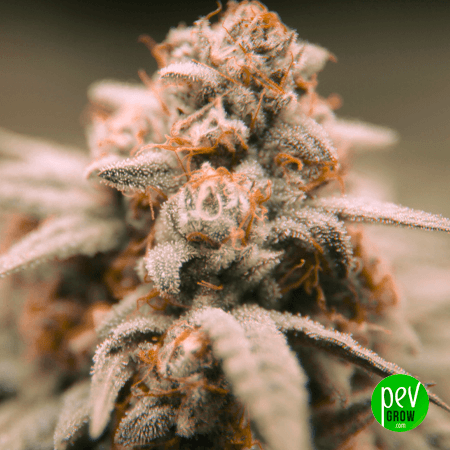 How much do these seeds from Spain Bulk Seeds produce?
It must be said that the buds are not as bulky as those of a Skunk, but the fact that they are much tighter and denser means that they lose less weight during drying. Indoors a normal production would be 14.1 oz per 3x3ft to 17.6 oz per 3x3ft( 400 to 500 grams / m2) , and outdoors each Zookies can give you a harvest of more than 18 oz/plant ( 500 grams) .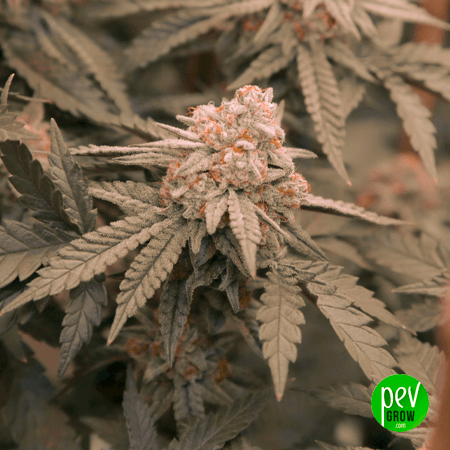 What does Zookies marijuana taste and smell like?
The aroma is typical of the Cookie Fam, of those that are reminiscent of pastries, sweet cookie dough with nuts, which in the taste feels more like a dessert of chocolate, vanilla, nuts, coffee, and a touch of fuel inherited by the Gorilla that gives consistency to an already delicious taste.
How is the effect of this cannabis?
Not suitable for everyone, be warned. No matter how much tolerance you have for potent weed, this is another level, because its THC concentration is almost 30%, brutal. From a playful point of view, it satisfies everyone with its great psychoactivity, but the best thing is its medicinal value, with high analgesic power, which can alleviate all kinds of pain, including menstrual pain.
Buy Zookies feminized seeds from Spain Bulk Seeds at the best price
If you are not one of the lucky few who has access to this elite clone in Europe, now you can enjoy its incredible quality with these first-class feminized seeds, and With Pevgrow you will receive them at home in the shortest time and at the best price, Enjoy them!
You may also be interested in: