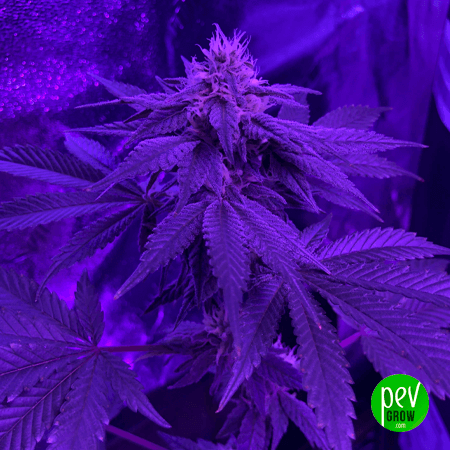 The feminized marijuana seeds Sundae Driver are the new bet of the bank Spain Bulk Seeds, and they come to meet the demand for new flavors, because this yerba has a unique terpene profile. If you are a little tired of the usual, take a look at these seeds that will surely surprise you ...
What genetics do these seeds contain?
This is the self-pollination of a Sundae Driver cutting bought in a clone nursery in Los Angeles (California) The original genetics are from the Cannarado Genetics seed bank, created by the cross between Fruity Pebbles OG x Grape Pie. By enjoying such tasty parents, the offspring have enhanced this trait, achieving excellent organoleptic intensity.
How is Sundae Driver in general?
It is a polyhybrid mainly indicates, and in addition to its effect it shows it in its growth pattern. Although during the first stages of life of the plants, the development may seem slow, from the 4th or 5th node it accelerates until reaching a good speed creating shoots throughout the structure.
In flowering it stretches to make room for the buds, which are very hard, and with a very striking variety of colors. From the moment it stops growing, it begins to produce large trichomes from the inflorescences and leaves attached to them.
How are these seeds grown indoors and outdoors?
Although it is true that in hydroponic , NFT, or other soilless growing systems, Sundae Driver can produce much more, we recommend growing it organically to enjoy 100% of its impressive flavor, but that's up to you your.
In indoor cultivation it adapts very well to LST methods, especially SCROG, since the stems are flexible but not very thick, and the support of the mesh is very useful. You can put 4 plants / m2 with 5 weeks of vegetative growth,, but if you want to gain a couple of weeks of cultivation, put 9 plants / m2 in 11-liter pots, with 3 weeks of 18/6 photoperiod.
In the open air, in order to obtain the best yield, the seeds must be germinated early, as soon as the weather starts to be good and there are enough hours of sunshine every day. Another important issue is the substrate, both the quantity and the quality, and if you let me recommend you, I would choose All mix from the brand that you like the most. Perform several prunings during the growth cycle, with the intention of spreading the bud production as much as possible throughout the plant, thus reducing the chances of losing harvest due to fungi.
When is Sundae Driver harvested under normal conditions?
It is quite fast to flower, both indoors and outdoors, so it avoids a lot of problems. Normally it needs about 60 days of flowering in indoor cultivation, but there are phenotypes that are even earlier.
In outdoor crops there are several factors that can advance or delay the harvest, such as temperature, nutrient imbalance, pests, or water stress, among others. Under normal conditions is harvested at the beginning of October in the northern hemisphere and at the beginning of April in the southern hemisphere.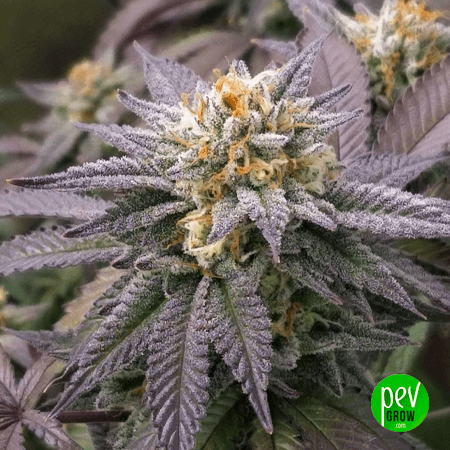 How much do these seeds from Spain Bulk Seeds produce?
Bud production can be said to be medium / high, and indoors it is around  15.8 oz per 3x3ft ( 450 grams / m2) . Outdoors each plant can produce more than 18 oz/plant (500 grams ) dry, especially when grown in optimal conditions, and it does not lack nutrients or light. The resin and essential oil yield is above average, especially THC, terpenes and flavonoids.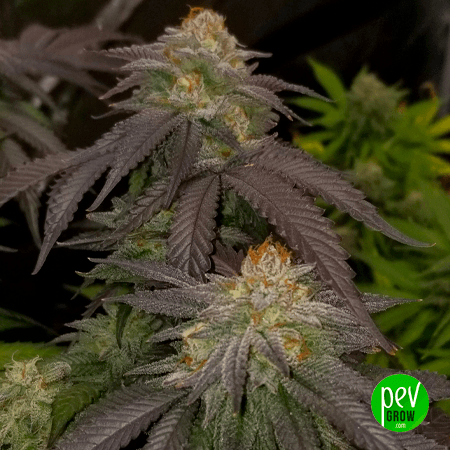 How is the aroma and taste of Sundae Driver?
It is surprising and original, and above all it is the trait that is making this genetics famous worldwide. Imagine a mix between fruit salad and chocolate, but with such smoke density that it can almost be chewed. This is one of the flavors that we have enjoyed the most in the last year, the kind that you have to try even once.
What kind of effect and sensations does it produce?
The effect is full spectrum, although it pulls more towards the indica part, noting a great general relaxation, sleep, and relief for certain pains. If the consumption is moderate it does not have side effects, but if you overdo it it can produce some anxiety and excessive dry mouth.
Buy feminized seeds Sundae Driver from Spain Bulk Seeds
Sundae Driver arrives like a breath of fresh air, not only because of its soft smoke, but also because of the novelty that these seeds from Spain Bulk Seeds represent. If you want to try something different, don't think twice, it may be the herb you were looking for.
You may also be interested in: