Now you can find the Tangie at the best price in your trusted grow shop, a plant that is born from the cross between a California Orange with a Skunk (Clone Only x Crockett's Selection Cross), this genetic fusion leaves us a variety that is a delicacy among the strains with citrus notes.
This is a sativa-dominant feminized plant, has swept the competitions worldwide, becoming an acclaimed award winner.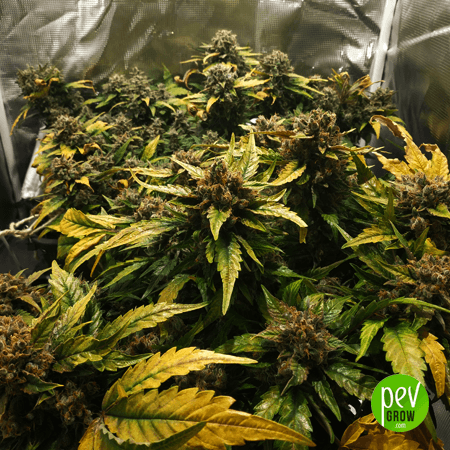 What is Tangie like?
It is a plant that grows medium - tall, very vigorous, with a strong and open structure with many elongated branches., its buds are compact and dense that are covered with good amounts of resin in the flowering phase.
It is very important to use cultivation techniques that help you control its growth a bit, as this can cause problems in your gardens, especially if you do it indoors.
What does it taste like?
A delicious fragrance and citrus flavor with notes of tangerines will enchant your palate, its terpenic profile is one of the most acclaimed aspects of this strain.
What is its effect?
The effect is very powerful, it is perfect to consume it in meetings between friends if you want to have a fun and euphoric time.
Regarding the medicinal qualities it is indicated to treat nausea, loss of appetite, depressive states and anxiety.
It might make your eyes redden a bit, but it's really worth every hit you take on Tangie.
How is Tangie grown?
It is a plant of easy cultivation, land goes very well with the SCROG and SOG cultivation techniques, it is also favored by the FIM pruning, with them you will be able to enhance its production.
In closet crops they have a flowering period of weeks 9 or 10, as long as it receives a good amount of artificial light, help yourself with LED bulbs, work with photoperiods 18-6h during growth and then 12-12 during flowering.
If you grow it directly in the ground, with a good soil fertilized with fertilizers such as bat guano , you will get the best results from this plant, you will be able to harvest your harvest in the second week after the end of summer.
How much is the production of Tangie seeds?
It is a marijuana plant that is considered medium yields, indoor will produce between 15.8 oz per 3x3ft to 19.4 oz per 3x3ft (450 to 550 gr. per m2), and outdoors between 21,2 oz/plant to 28,1 oz/plant (600 and 800 gr. per plant).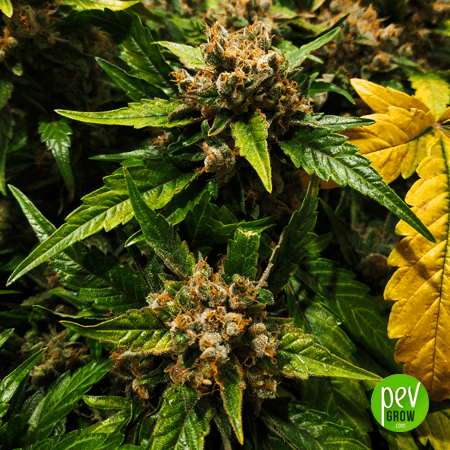 You may also be interested in: