From the cross between Cream Caramel Auto and a Purple Kush , this unforgettable variety is born: BlackBerry Auto, a strain of vigorous character and dominance indicates that it enchants with the intensity of its aroma and flavor.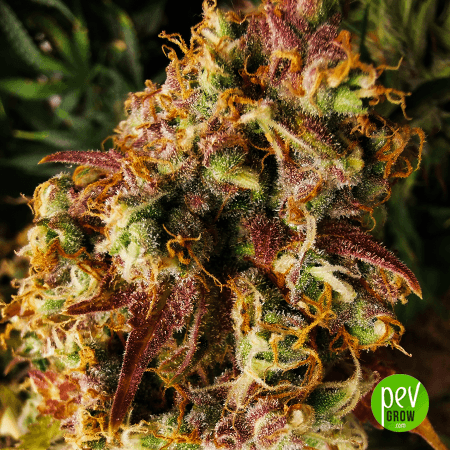 What is the BlackBerry Auto plant like?
It is a specimen of compact and closed structure, visually spectacular is completely covered in purple thanks to the purple kush inheritance, except for its leaves that maintain a green color tinged with a certain violet.
From short flowering period and easy cultivation, the buds sprout dense, resinous and loaded with a prodigious resin that completely bathes them.
What is the aroma and taste of BlackBerry Auto?
The terpenes present in this herb are noted through an earthy aroma very characteristic of varieties with Hindu genetics; its flavor is sweet and a little fruity, a delight for the most demanding palates.
What is the effect of BlackBerry Auto?
Its effect is intense and long-term, if you feel overwhelmed or consumed by the daily routine BlackBerry Auto could completely relax you, it is perfect for those who have trouble falling asleep, it can leave you lying pleasantly on the sofa.
How is the BlackBerry Auto plant grown?
In indoor crops, it adapts very well due to its comfortable size and you can also create a controlled climate, use pots of ( 1,08 gal ) 11 liters and plant 9 specimens for each m2, stimulate its roots during the plant phase with fertilizers.
Regarding lighting, if you opt for HPS lamps be careful with high temperatures that could damage the crop, in any case if you can invest a little more in the lighting system you could opt for LED lights.
Under sunlight the ideal thing is to grow it in a temperate climate, with this specimen you will have no problem as it is resistant to low temperatures, plant them in definitive 18-liter pots and improve the substrate with bat guano.
How many grams do you get when growing BlackBerry Auto?
The success of the harvest will depend on the care that you provide to the crop, you must take special care of the root system and the balanced contribution of nutrients, a drip irrigation system would be convenient to avoid deficiencies or excesses.
In indoor crops the production can reach 450 grams m2 (15.8 oz per 3x3ft) and in indoor crops between  (2,52 to 10,08 oz/plant ) 70 to 300 grams for each specimen.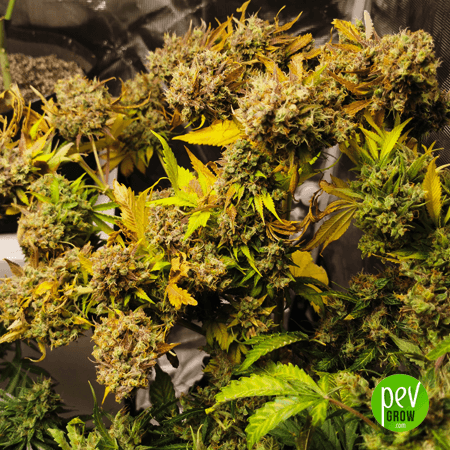 You may also be interested in: