The auto version of the acclaimed Black Jack, came to PevGrow to captivate you with its premium quality buds.
This seed of sativa predominance, was obtained by fusing the traditional Jack Herer with the Sweet Afgani Delicious Auto, from there this vigorous and powerful hybrid of short flowering period and great charm was born.
Its flowers loaded with thick resin will cover this plant, it tends to develop large branches, you will need to help you with tutors to guide its growth, avoid breakage and improve its structure.
Its elongated central bud will be accompanied by more than a dozen lateral branches, if you plant it directly to the ground, it will take much longer.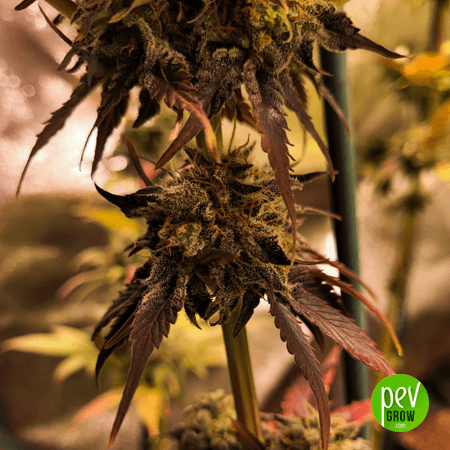 Do you want to know the flavor and aroma of Black Jack Auto?
Its aroma and flavor transits between sweet and incense, truly a delight, from the moment you harvest the harvest you will want to try this marijuana.
What effect does it produce?
Its effect is extremely pleasant,a physical and mental level is powerful, it will give you a pleasant feeling of relaxation.
Black Jack Auto is ideal for frequent consumers, who want to get rid of routine and stress on a daily basis.
How to plant Black Jack Auto?
It has a good size for indoor crops, does not exceed a meter in height, but you must remember that it likes to expand laterally, we recommend that you do not place more than 9 to 10 specimens per m2.
Use supports or tutors so that the buds do not break the branches, if you see that they extend too much you can pull them up and tie them in the central trunk
They grow without too many problems, although they do not develop great height, 75 days after germination you can harvest the harvest.
How much does Black Jack Auto produce?
Its productions are medium line, but the quantity will compensate you with the quality, in indoor crops it can leave you between 
15.8 oz per 3x3ft to 19.4 oz per 3x3ft (450 to 550 gr. per m2)and outdoors, depending on the care the production will vary between 
1,8 oz/plant to 9 oz/plant ( 50 and 250 gr. per plant).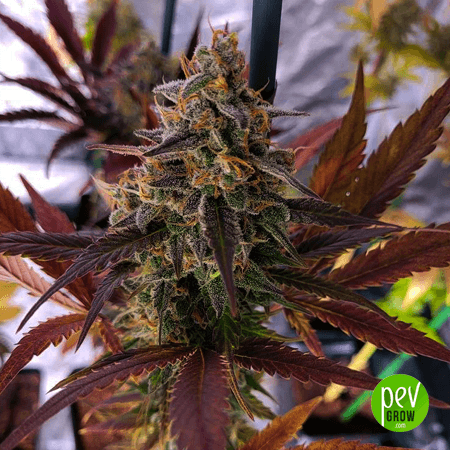 You may also be interested in: