You already have at the best price Cheese Auto, an autoflowering strain that was born from the marriage between a great producer such as Critical Auto and the great Cheese Original , this fusion resulted in a divine strain that stands out among cars and gives war to its photoperiod peers.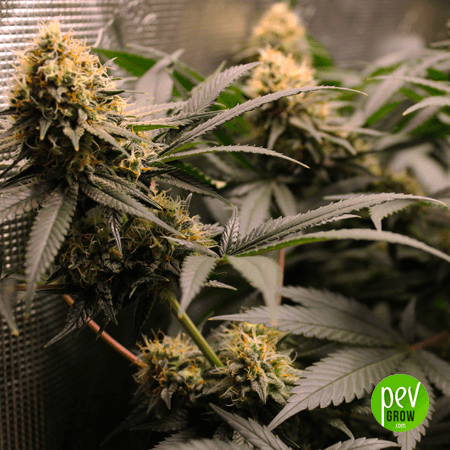 What is Cheese Auto like?
This marijuana generates many open branches, this characteristic makes it remain ventilated and enough light reaches all its branches.
The plants are strong, easy to grow, with a short flowering time, and produce compact buds full of resin, it is ideal for extraction crops due to its exquisite fragrance.
A captivating variety will leave you profitable harvests in terms of quantity and quality.
What does Cheese Auto taste like?
They have a characteristic flavor of old cheese with notes of fresh flowers, if you fear that the neighbors will discover you, buy anti-odor filters to camouflage its aroma
Cheese Auto is enigmatic and divine, its smoke will envelop you in an indescribable organoleptic sensation .
What effects does Cheese Auto produce?
You will notice that its effect is more physical than cerebral due to the action of the CBD present, it is ideal for growers who harvest marijuana for medicinal purposes.
We recommend it if you suffer from chronic muscle pain, also for the relief of body tension.
How is it grown?
Indoors.
For indoor growers it is a plant that gives good yields, it reaches one meter in height easily , if you want to optimize your production we recommend providing artificial light with led 600 watt bulbs.
You can use 1.8 US gal  (7 liter pots ) and remember that cars are delicate with pruning and transplants, avoid them at all costs, especially if you are not an expert in planting cannabis.
The harvest will be ready to cut 60 days after germination.
Exterior.
It does well in hot climates and this is where it expresses its full potential, organic soil is ideal, adapts easily to coconut fiber soils and is a champion for hydroponics.
She will be grateful with moderate fertilizers, do not forget to keep the Ph levels controlled.
With a little care and proper nutrition, Cheese auto will leave you satisfied with its fast and substantial productions.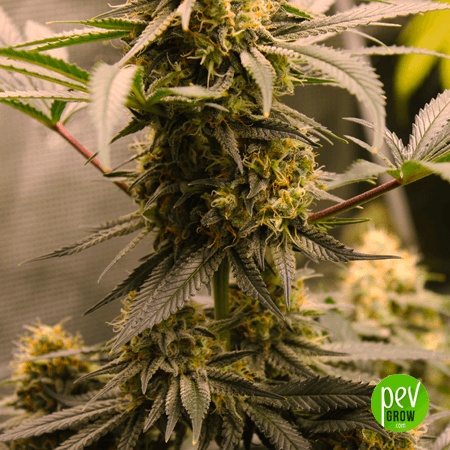 How much do you produce?
When growing indoors you can get about 14.1 oz per 3x3ft  (400 gr./m2) , however, grown outdoors you will have a harvest of 1,4 oz plant to 4,58 oz plant  (40 to 130 gr. per plant) , is not bad for a short flowering automatic.
You may also be interested in: