Reading Time
7
minutes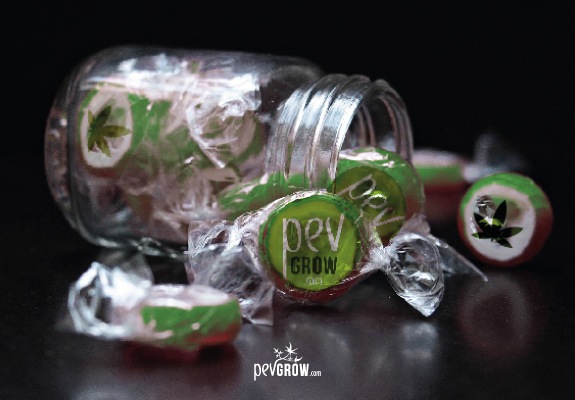 2 are the marijuana candy recipes I want to share with you in this article, so you can sweeten up a meeting with friends or just give yourself a delight when you feel like it.
Since I've had a family, my night outings have been reduced to the bare minimum, at least when it comes to going out for drinks or dancing. However, the other day I met up with my friends for dinner and whatever else was going on and, to my surprise, I walked into a traditional cocktail bar in my town: they had homemade whiskey candies!?
After trying them out and talking a little with the waiter, I saw clearly: if they had made their star product a tourist phenomenon, I could also make weed candy in my own home.
So I went crazy looking for marijuana candy recipes, I chose the recipes that I thought were simpler and today I come to share them with you, because I think it is an experience that is really worthwhile.
No, candy is not just for children or grandparents! They are for all ages, although of course, those that I invite you to prepare today, better not to give them to either of them, only to friends with whom you share your tastes and, of course, who know beforehand what it is about.
I assure you that you will love the experience and it is much easier than it may seem at first glance. So what, you imagine making your own cannabis caramel? Yeah? Then get some paper and pen because we're starting..✍
⭐ Cannabis Candy with Chocolate
One of the first things that was clear to me when I was looking for recipes to make these marijuana sweets was that they really did their job: to sweeten. This seems so obvious, but it's not. Why? very simple: cannabis is a plant and as such will always have that rather strong, earthy taste, regardless of whether you smoke or smell the final taste you leave in your mouth is sweet.
But you know as well as I do that
marijuana smoked has nothing to do with marijuana ingested.
E
dible marijuana candy
effect is completely different (it is stronger and longer in the latter case, although it takes much longer to work) and second because the taste in the mouth is different (at least initially)
So I looked for recipes that had ingredients that really assured me that those candies were going to be real candy and not something bitter, as I've been given on occasion to try homemade marijuana candies.
Ingredients:
And as I know that chocolate never fails in these cases, the first recipe I'm going to advise you is the one with the following ingredients:
200 grams of chocolate (I prefer it with milk, but if you are stronger flavors, choose the total black. In the end, it's about making the candy to your liking)
150 milliliters of condensed milk
120 grams of marijuana butter (here's the link to the recipe I made for you at the time)
200 grams of marshmallow
300 grams of sugar (I've used regular sugar, but you know you have a lot of options these days).
OPTIONAL: liquid extract of vanilla, almonds or walnuts, for example.
We recommend
decarboxylate the cannabis before cooking,
because although during the process of elaboration of the recipe, the marijuana can be decarboxylated, if we do it before we make sure that the decarboxylation is done correctly. If you want to know how to do it click on this link
Weed decarboxylation
Steps
You got it all? Yeah? So keep reading because now we are going with the steps to take:
Step 1: Take a baking pan and grease it so that the mixture you're going to put in it doesn't stick to make the candies – how? with cannabis butter, but if you prefer you can do it with hemp seed oil.

Step 2: Cut the chocolate and marshmallows into small chunks so that it is easier for you to put them in the blender.

Step 3: Then, in a large enough casserole dish, heat the marijuana butter, condensed milk and sugar over a medium heat, stirring constantly to prevent them from sticking! And bring it to the boil. At that point, reduce the heat to low and stay the same for 2 hours (remember to turn it over every few hours).

Step 4: After this time, add the chocolate, the marshmallows and the optional ingredients (if you have chosen them) and go around until everything falls apart. A word of advice: I'd give it a couple of turns with the mixer to make everything more homogeneous.

Step 5: Pour the mixture into a mould and when it is cold or can be put in the refrigerator, introduce it. I'd say a whole day. But if you don't have that much time, at least 4 or 6 hours (depending on how cold your fridge is) to make it more or less hard.
Step 6: Remove the mould and cut it into small pieces. If you want to roll the blanket over your head, now is the time to put those portions on paper to make them look like real candy.
And, remember, you're not smoking marijuana! So the effect will take at least an hour to arrive, but when it does, it will be much stronger, so go slowly. Eat very little and see how your body reacts. And, of course, between bites, leave an hour so you don't get any fright
👾 Marijuana-flavored candy tongues
Here is our marijuana candy recipe. I don't know about you, but I love spicy candy tongues. So I've been looking for a recipe that, although it's not going to taste the same, it does look similar. You're gonna need it to make it:
Half a cup of pure honey (i.e., real honey)
2 cups white sugar
icing sugar (to taste)
1 cup water
10 grams of marijuana butter (remember you have the recipe on the blog, as I told you above)
A few drops of green food coloring (you won't have any problem finding it in the baking section of any large supermarket)
Once you have all the ingredients at your fingertips, the steps to follow are as simple as the first recipe
Step 1: Do you know what the Bain Marie is? Then you know you have to take two pots of different sizes that can overlap each other. In the first one put two or three fingers of water to heat and in the second one, the sugar, water and honey I mentioned in the list above. Stir until a viscous mass is created; the caramel.
Step 2: After about 10 to 15 minutes (once you have the texture I was telling you about), add the coloring and butter and continue stirring until you have a uniform dough.

Step 3: Take a long mould, grease it and pour in the mixture you have just made. Make sure it doesn't get too high, if you want to make the strips I mentioned later.

Step 4: as if it were magic, little by little you will see that the mixture is hardening. Leave it as long as you need to get the texture you want. Once it is ready, cut it into strips and sprinkle the icing sugar over them.

NOTE: If it is more convenient for you to eat, once you have the strips made, you can also cut them into small cubes. Also, if you want to give shape to the candies, instead of taking the long mould I told you about, choose a special one to make shapes, it will be very funny!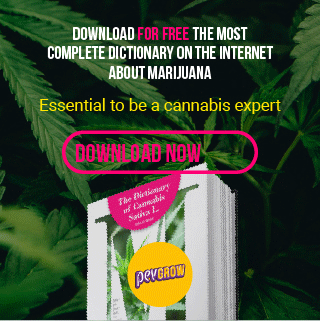 Free Download
Cannabis Dictionary
2023 Edition
Insert a correct email address
You must accept the privacy policy
SITE OF SHOPS ONLINE S.R.L with CIF: B98262777 and address for notifications in C/ VEREDA MAS DE TOUS Nº 22 LOCAL C, 46185 LA POBLA DE VALLBONA, VALENCIA, Phone: 961658271 Email: customer(at)pevgrow.com
At the name of Consulting we process the information you give us in order to provide the requested service, perform the billing of the same. The data provided will be kept as long as the business relationship is maintained or for the years necessary to comply with legal obligations. The data will not be transferred to third parties except in cases where there is a legal obligation. You have the right to obtain confirmation as to whether SITE OF SHOPS ONLINE S.R.L. is processing your personal data and therefore you have the right to access your personal data, rectify inaccurate data or request its removal when the data is no longer necessary
🔥 Chewing gum and lollipops of marijuana
You may also find that you don't like this kitchen stuff very much and prefer to buy your marijuana candies already made. Where? In our online store.
On the one hand, we have the famous cannabis lollipops that you can find in any coffee shop in Amsterdam; in fact, they come straight from there
So, what's so special about these lollipops? They have all the flavor of marijuana, but with the advantage that it has no psychoactive or medicinal effects, because it does not contain THC or CBD and its sale is 100% legal. In addition, they are gluten and lactose free, making them accessible to all marijuana lovers.
On the other hand, we also have marijuana gum. In this case they do contain CBD, so you can benefit from the properties of this substance typical of therapeutic marijuana, with anti-inflammatory, anticonvulsant and help you to calm stress and anxiety in a natural way.
These chewing gums belong to the company Endoca, which is committed to organic and natural products and, therefore, free of sugars and chemical preservatives. Of course, its sale is totally legal and in each box you can enjoy 10 units of gum, without psychoactive effects.
✅ Conclusion
You have already seen that making cannabis candies is very simple and that if you prefer you can buy them and forget about complications. In this second case they will not have psychoactive effects, but you will be able to enjoy a really delicious taste and all your friends will be able to consume them without problems.
But I've already talked too much; now I'd like you to tell me about your experience with cannabis candies – have you ever tried them? have you got another recipe you'd like to share with us??
So, what did you think of the ones I gave you? Did you like them? Then, you will do me a big favor if you share it on your social networks and value this content.
Until the next article!✍

Noelia Jiménez
I love to cook and write about marijuana. One day I started making marijuana butter and since then I haven't stopped creating the most varied recipes you can imagine.
See more posts
How to make thc syrup →