Reading Time
5
minutes
,.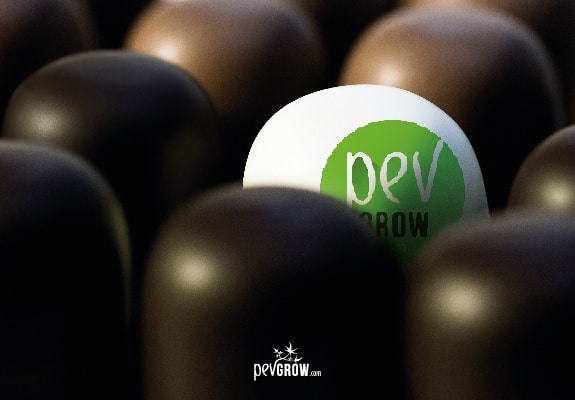 Did you know that according to a study carried out by a famous brand of chocolates and sweets in general, 6 out of 10 households in Spain have bought chocolates in the last year? If you do not want to buy them, but you want to take them in a different and fun way, I invite you to prepare the recipe for marijuana chocolates that I will give you today.
"Life is like a box of chocolates: you never know which one you'll get." This is one of the most memorable quotes in the cinema industry and the beginning of the Oscar-winning film Forrest Gump, starring Tom Hanks, Robin Wright and Gary Sinise.
I just finished watching it and it gave me the idea for today's article: making chocolates. But not just any of them; marijuana chocolates. Why? That way I combine two of my favorite facets: cooking and cannabis.
You want to do it yourself? Yeah? Then let's go! But, first, let me tell you a little bit about the history of chocolates. It's not that it's particularly eye-catching, but it will help you look great in front of your friends, while you enjoy the cannabis chocolates.
🎯 A brief history of chocolates
To get to know it, we have to move to 18th century France, when the country was ruled by Louis XIV. In fact, it was he who, without even knowing it, would give his name to one of the most common and consumed products in the world: chocolates (then, they were not made of cannabis, no).
And how can this be? Very simple. His pastry chef gave him a taste of chocolate-covered fruit. When he finished eating them he said "Bon, bon" (which in French means "good, good, good"), but the cook and his court were left with that reaction and, from that moment on, everything that was covered with chocolate was called "bonbon", the curious thing is that in France "bonbon" refers to sweets and the bonbons are called "des chocolats".
However, it was not until the twentieth century, when they began to be sold on the U.S. market, that they began to become popular. It was also when artisans from countries as related to chocolate as Switzerland, Italy, Belgium or France began to make their own creations
Nowadays, there are chocolates with practically any kind of filling. Most of them are sweet, but there are also salty and even spicy ones, such as those of a well-known English brand. They even make marijuana chocolates, and you're gonna be able to make them, too.
We recommend
decarboxylate the cannabis before cooking,
because although during the process of elaboration of the recipe, the marijuana can be decarboxylated, if we do it before we make sure that the decarboxylation is done correctly. If you want to know how to do it click on this link
Weed decarboxylation
✅ Easy recipe for marijuana chocolates
The recipe is very similar to the truffle recipe I told you about at the time. You're just going to need:
-120 ml of full-cream milk.
-50 gr. of cannabis butter.
-30 gr. of sugar.
-1 bar of dark chocolate to melt (or if you prefer, 100 grams of cocoa powder).
-In addition to these ingredients, don't forget the mold to make the chocolates. You can give them the shape you like best; there are even marijuana leaves in the shape of a marijuana leaf, and the score can be total if you get your hands on one of these!

From here on, the steps to follow are as follows :
Step 1: Melt the chocolate (unless you have chosen cocoa powder). The best way to do this is in the Bain Marie; you know: place the chocolate in a fire-resistant container (such as a glass tray or a tupper of this material that you have at home and that can withstand the heat at high temperatures) and place it on a saucepan that you will have filled halfway with water. Heat it up and you'll see how, little by little, the chocolate pills melt..
TIP :  go around it so that it doesn't stick and if you see that in spite of everything, it does, lower the fire..

Step 2: Add the melted chocolate in a new saucepan and gradually add the milk, so that it is gradually added.

Step 3: Then add the cannabis butter and sugar and do the same process. You should have a liquid mass left.

Step 4: Fill the mould with the amount of chocolate that enters. Be careful not to let it slip off the edges. And take it to the fridge, where it will take about 24 hours for it to take the form of a bonbon.

Here are the 4 basic steps. You see, they're very simple. From there you can "complicate anything you want". Some people, for example, like to fill their bonbons with pieces of candied fruit. Others who like to add some liquor, like Brandy, for example. And there are also people who like to add crushed nuts and dried fruit.
This last ingredient can be added to the melted chocolate, but also to the coating of the chocolates. And speaking of toppings, I, for example, like to sprinkle a little cocoa or icing sugar on them once they are done, that is, before serving them. Even macha tea! Which in this case and if you've made them with cannabis leaf molds, they'll look great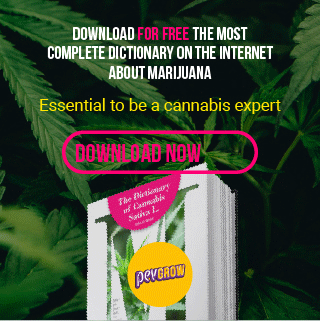 Free Download
Cannabis Dictionary
2023 Edition
Insert a correct email address
You must accept the privacy policy
SITE OF SHOPS ONLINE S.R.L with CIF: B98262777 and address for notifications in C/ VEREDA MAS DE TOUS Nº 22 LOCAL C, 46185 LA POBLA DE VALLBONA, VALENCIA, Phone: 961658271 Email: customer(at)pevgrow.com
At the name of Consulting we process the information you give us in order to provide the requested service, perform the billing of the same. The data provided will be kept as long as the business relationship is maintained or for the years necessary to comply with legal obligations. The data will not be transferred to third parties except in cases where there is a legal obligation. You have the right to obtain confirmation as to whether SITE OF SHOPS ONLINE S.R.L. is processing your personal data and therefore you have the right to access your personal data, rectify inaccurate data or request its removal when the data is no longer necessary
⛳ Conclusion
In conclusion, making weed chocolates is really simple. You only need 4 basic ingredients (marijuana butter, milk, sugar and chocolate) and a minimum of 24 hours – you don't even have to be a great cooker! ?‍? But be patient if you have to wait to eat them, but it will be worth it.
Before I finish, I would like you to remember that eating cannabis has nothing to do with smoking it; the effect can come between one and two hours later. So don't be in a hurry to notice and, above all, don't eat too much: it's better. Remember, it's better to have a good trip and enjoy it than to have a bad stay with friends or family. Of course, don't forget to tell people they're marijuana chocolates.
Now I just need to know if you've cooked them before, if you've tried other recipes or if you have any tricks to share with us all, I'm looking forward to your comments! And speaking of sharing, if you liked this article, will you share it in networks? It will be a pleasure for us!?

Noelia Jiménez
I love to cook and write about marijuana. One day I started making marijuana butter and since then I haven't stopped creating the most varied recipes you can imagine.
See more posts
How to make thc syrup →