Caramelice (Medicinal)
Reduced price!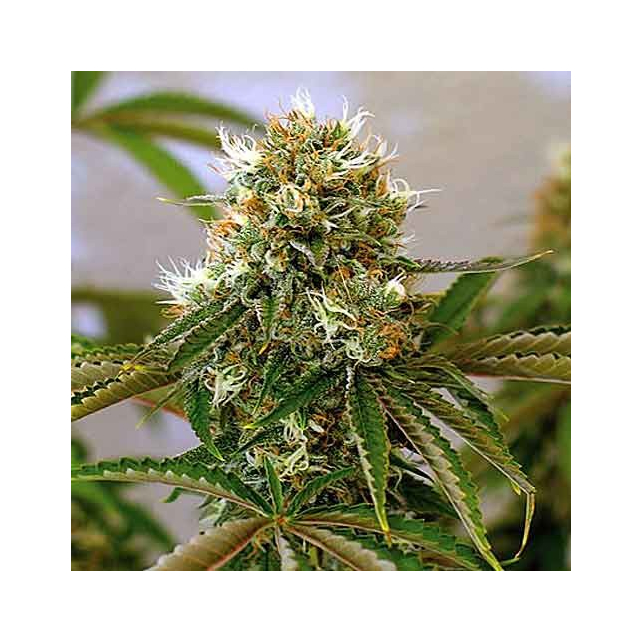 Description
Feminized cannabis seeds Caramelice of bank Positronics.
Skunk varieties were a worldwide success in the cultivation of cannabis. Its unique aroma and flavor of citrus captivated hundreds of thousands of farmers, who continue to fill the garden with these varieties. Positronics create a Skunk In keeping with the times we live: caramelize concentrated citrus aroma and taste of its parents, but has improvements such as increased resistance to fungi and flowering early flowering, in the strains Skunk handicaps. Plant with a powerful force from the beginning. Stems thin, half internodal distance, lots of small serrated leaves of green shade. In flowering whole plant is filled with long and large stigmas (hairs) and this is where the real Skunk appears not say that he will send you. orange color and cover the cups are large numbers of trichomes, characteristic of Skunk varieties. It forms large compact buds towers called "donkey dicks." The scent of oranges will rise.
Piensa en Verde recommends:
The growth should not be exaggerated because the stems are not very thick, we recommend the use of mentors or networks to support the weight of the flowers. Systems essential to the use of anti-odor. We recommend continued use of fans to aerate the maximum the huge flower clusters. Skunk varieties.Caramelize successfully supports high temperature but otherwise does not tolerate temperatures below 12 º C. You do not need large amount of fertilizer but a maintenance of PH. Last week we irrigate administering a natural sugar to water for irrigation, such as fructose (fruit), celiobiosa (beet), glucose (sugar cane black) ...
More info
Bank: Positronics Seeds bank
Sex: Feminized
Mod.Cultiv: Indoor / Outdoor.
Genotype: Caramela X Superskunk
Height: Medium
Width: Compact.
Growing time: 2-3 Weeks.
Flowering time: 55-65 days.
Resistance to mushrooms: High
Pest Resistance: High.
Collection: October 1 to 10 (outdoor) / 70 days (indoor)
Production: 350-400gr/planta (exterior) / 400grm2 (interior)
Smell: orange, lime, lemon ... whole family of citrus fruits contained in a variety of cannabis. The aroma hits and did not go unnoticed. Highly commercial because everyone likes. In Holland and England was the variety most cultivated in over a decade.
Taste: The flavor with the aroma are the key to success in this variety. It really seems that you have in your mouth a piece of orange. Maybe a dream come true for all growers.
Effect: Gives a euphoric feeling very nice Skunk varieties, half psychoactivity, ideal for moments stress. Well increases appetite.
THC level: 16%.
Data Sheet
| | |
| --- | --- |
| Genetics | Skunk |
| Features | Pick & Mix Seeds |
| Effects | Medicinal |
| Effects | Appetite |
| Disease | Anorexia |
| Flavor and aroma | Lemon |
| Flavor and aroma | Floral |
| Symptoms | Lack of appetite |
| Banks | Positronics |
| Type | Feminized |
| Weather | Temperate/continental climates |
| Weather | Sunny/Mediterranean climates |
Send us your questions! We are happy to help you.
There are no questions about this product, be the first to ask!
---