Blue Rhino (Medicinal)
Reduced price!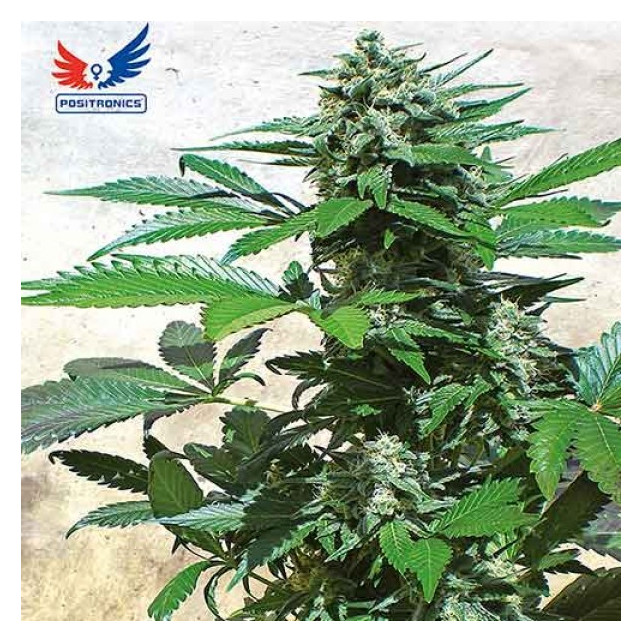 Description
Blue Rhino Autoflowering cannabis seeds of bank Positronic Seeds.
Blue Rhino is the result of careful selection among hundreds of plants in a classical aging process ensures you get one of the most powerful and exquisite hybrids that growers were demanding more experienced. Genetics by a female Blue was selected original British Columbia for its unique organoleptic properties that provide a flavor and aroma reminiscent between blueberry and currant. With regard to genetics Rhino, known for its medicinal, almost narcotic, given its high content in CBD include the perfect hybrid between plants Afghan, Brazilian and Indian.


Blue Rhino takes on many of the qualities Blue, and even in advanced stages of flowering has shades from blue to purple.
Plant is looking out of joint with a huge central bud. Not a huge issue because of its component identify and develop small amounts of leaves or foliage, though of great size. Minimum internodal distance and thick branches successfully bear the weight of large flower clusters.


Piensa en Verde recommends:

Blue Rhino needs space to successfully develop its root system. In the internal culture at the stage of flowering are not large. It is advisable to decrease the temperature in the last two weeks of flowering, as well the influence Blue will become much more visible (color, aroma and flavor).
In field crops with high exposure to the sun, Blue Rhino develops its full genetic potential, producing the biggest hearts of the whole garden.
It is advisable to plant more of our catalog for the production of hashish, as Blue Rhino produces an enormous amount of trichomes of high quality with a bluish tint. Be surprised!



More info
Bank: Positronics Seeds Bank
Sex: Feminised
Way of crop: indoor / outdoor
Genotype: Blueberry / White Rhino
Phenotype: indica - sativa
Hight: Dwarf
Wight: Compact
Growing phase: 2 -3 weeks.
Flowering phase: 55 - 65 days indoors/ outdoors
Resistance to mildew: High
Resistance to plagues: High.
Irrigation tolerance: Middle
Production: 500 gr/plant outdoor / 550-600 gr/m2 indoor
Smell: Rhino varieties are very different from the Blue, yielding the fusion of the aromas characteristic of the Indic purest definitely a scent that integrates the most delicious berries, like blueberries and currants. An unusual plant.
Taste:The merger of the two varieties produces a unique flavor that includes woods, spices and berries, without a doubt one of the new flavors that will surprise you.
Effect: Tremendously medicinal, relaxing and soothing for its high content in CBD. Suitable for recreational use free time used in chill-out environments.
THC Level: 16%
Data Sheet
| | |
| --- | --- |
| Genetics | Afghani |
| Genetics | Blueberry |
| Features | Pick & Mix Seeds |
| Effects | Medicinal |
| Effects | Relaxing |
| Flavor and aroma | Floral |
| Flavor and aroma | Fruity |
| Flavor and aroma | Blueberry |
| Flavor and aroma | Wood |
| Banks | Positronics |
| Type | Feminized |
Send us your questions! We are happy to help you.
There are no questions about this product, be the first to ask!
| | |
| --- | --- |
| brian m. el día 15/01/2017 | In my opinion needs more THC, but good taste :P |
---