You already have the Sour Diesel bulk marijuana seeds at the best price, originally from California it is a classic in the world of cannabis, a mostly sativa variety with a characteristic smell of gasoline.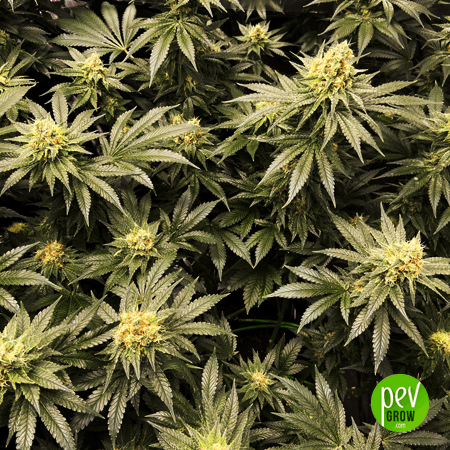 What is the Sour Diesel plant like?
It has a typical sativa structure, but with the yields and effects of the indica, its genetic background is a bit controversial as several parents are attributed to it.
Some connoisseurs point out that their first productions in the 80s were simply derived from a Diesel, others confer their ancestry to a original diesel strain crossed with Northern Lights , Chemdawg and Hawaian.
But the truth is that Sour Diesel has gained many followers for its delicious taste and much sought after effect; This plant does not grow too much despite its inheritance, it will develop a maximum of 1.60 m and it will sprout large, compact and resinous buds.
What does Sour Diesel taste like?
The characteristic flavor of this marijuana plant is that of fuel like diesel, with certain earthy and musky notes, you can also perceive citrus flavors with lemon tendencies, it is a true combination of aromas and flavors that will delight your palate .
What effect does Sour Diesel have?
Its THC content reaches 19%, this guarantees a very stimulating high, you will notice a fast action, which can last a few hours of enjoyment without losing lucidity and senses.
This herb will make you feel happy, it is excellent if you are looking to relax your mind and body.
Regarding its medicinal properties, it can help you fight anxiety, stress, and depressive states.
How is Sour Diesel grown?
Its flowering time is relatively short grown indoors depending on the care could measure between 0.90 and 1.60m, if you want to control its size you can apply cultivation techniques such as SCROG.
Irrigation must be frequent, but not abundant, nutrients, 18 hours of lighting, in 1,84 US gal (7-liter pots) , will be enough to get the most out of Sour Diesel.
We recommend placing up to 14 plants per m2, with this you will get a good production.
Grown outdoors it will grow more freely, especially in Mediterranean climates, it has good resistance to humidity and therefore to fungi and pests, preferably use 50 liter pots to avoid problems with the development of its roots.
It is considered a medium productivity marijuana plant, with some care indoors it can produce 18.5 oz per 3x3ft ( 525 grams per m2 ) and 21,2 oz/plan (600 grams per plant) outdoors.
Buy feminized seeds from Sour Diesel.
Sour Diesel, a legend available right now at Pevgrow, be sure to have it in your garden.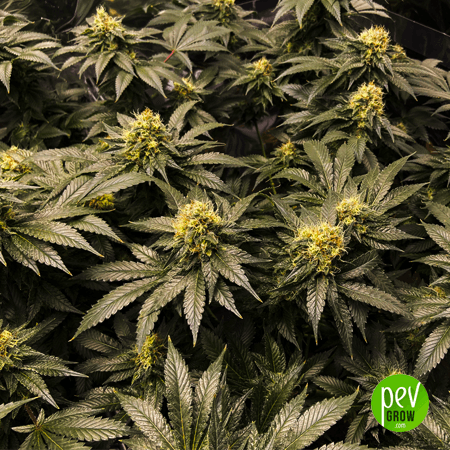 You may also be interested in: