Dear cannalovers!! Welcome to PEV Grow!

With great pride we are pleased to present one of the most important feminized and autoflowering strains, also with high CBD content, one of the best cannabis chemovars in the market.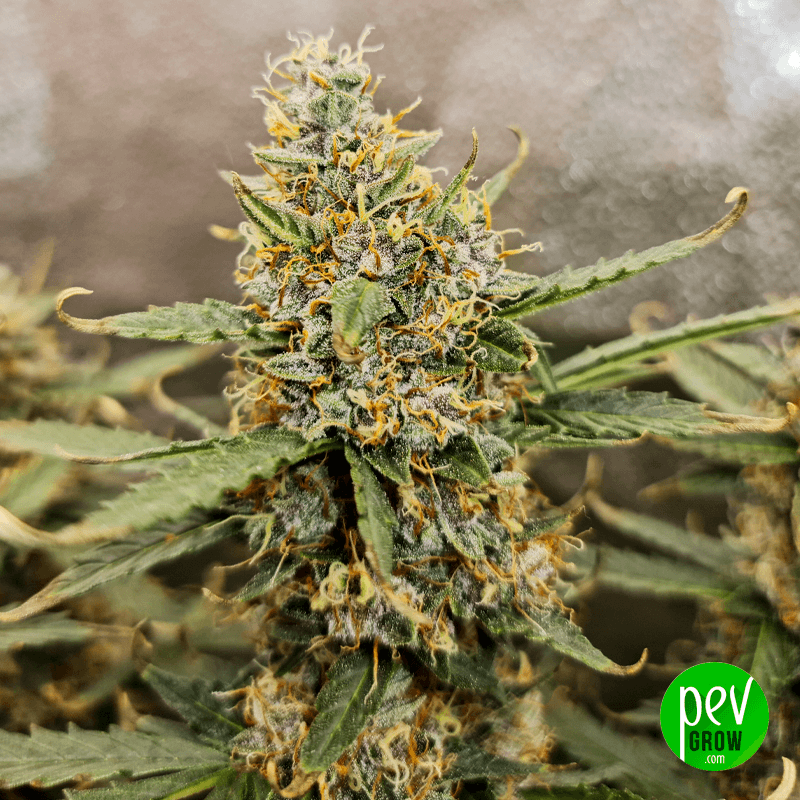 One of them, starting from the Afghan Kush Autoflowering base, as a common ancestor and basis of its phenotype, being this genetic the base that contributes its concentration in THC and terpenes in addition to the flavor and aroma of an Afghan unmistakable genetics.
The Afghan Kush cannabis cultivar is a pure ancestral and legendary strain, belonging to the old European school, since it has been imported into Europe by the best Dutch seedbanks since the early 1970s, surprising many sybarite growers and cannalovers for decades, due to its homogeneous and uniform genetic base, as well as its high yield, influencing them, in this way, in the development and production of multitude hybrids.
The legendary Afghan Kush strain has been increasing its potency in THC due to the selection of highly psychoactive clones by the best breeders in the world. Although the objective of developing varieties with such high percentages of THC has ceased to be paramount, since, the result of the latest research concerning cannabinoids, unveals the the positive effects due to the action of all cannabinoids in a synergistic manner (Entourage Effect), taking into account the fashionable Cannabinoid: CBD.
This autoflowering and feminized cannabis strain provides a chemotype that is outstanding for its CBD:THC ratio of 1:1, softening the potent effect of the characteristic THC-rich chemotype, making it an excellent strain for medicinal use.
It provides a soft and balanced effect, avoiding the typical devastating high of the typical Kush varieties. Its content in THC and CBD is one to one, preserving a percentage of 9% for both main cannabinoids, providing a cheerful, stimulating and relaxing effect, being a very advisable chemotype from the medicinal point of view.
It is a fast flowering strain, which will be ready in about 9 weeks from its germination, without any delay, provided that it is grown under high intensity lamps, with a photoperiod of 20 hours of light and 4 hours of darkness after the appearance of the pair of cotyledons
.
Afghan Kush CBD Autoflowering is the result of multiple hybridizations of cultivars coming from Hindu Kush and genotypes of industrial hemp varieties, giving as purpose a genotype 90% Indica with chemotypic features of high concentration in CBD, also recognizable by its high content of sesquiterpenes, among which we may find the α-Humulene.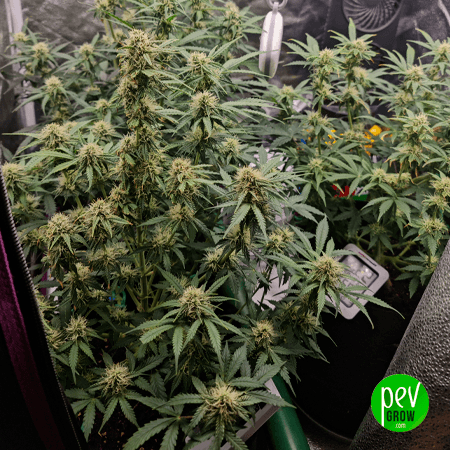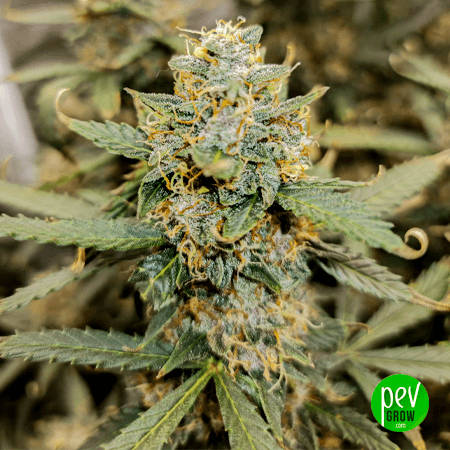 Medicinal value of α-Humulene
α-Humulene, also known as α-caryophyllene, is a natural monocyclic terpenoid compound, the main constituent of the essential oils obtained from hops (Humulus Lupulus), in addition to being one of the main sesquiterpenic constituents of Cannabis Sativa L.
It's a key element in the bitter taste of beer, since, depending on the degree of concentration of α-Humulene and its oxidation compounds, we will find significant differences in its taste, the same happens with Cannabis.
This compound has been shown in different animal studies to be a potent anti-inflammatory in response to acute inflammatory processes involving the release of Histamine. In a study carried out with rats, the researchers induced inflammation by injection of Carrageenan (an inflammatory substance), the α-Humulene from hemp extracts was shown to be effective because of TNF-α (Tumour necrosis factor) and Interleukin-1 inhibition. 
Although the effect of this terpene is promising, we cannot ignore its concomitant and synergistic action that it may exert with the rest of cannabinoids and terpenes included in the Cannabis plant. We may find this compound as one of its main terpenes in this cannabis strain.
We will continue to investigate the pharmacological effects of α-Humulene, as well as its synergistic effect ("entourage effect") that is generated along with the rest of the phytocompounds obtained from cannabis plants.
The medicinal value of this cultivar lies in the preparations derived from the plant, extracted by Rosin Hash and BHO, and other more professional extraction methods.
You may also be interested in: