Our kit with 100x100x200 cm. (3.3 x 3.3 x 6.5 feet) cabinet is the most chosen by cannabis growers. It has the right measures to grow 9 medium plants from seed or up to 16 cuttings in Sea Of Green, although there are users who prefer to grow 4 or 5 large plants, that's up to you.
It is also a good choice as a cabinet for growing and maintaining mother plants, in case you have another place to flower. The assembly of all the elements is very easy and it will not take you more than half an hour to have your growing kit ready.
What does this kit for growing cannabis indoors contain?
Cultibox SG Combi growing cabinet 100 x 100 x 200 cm. (3.3 x 3.3 x 6.5 feet)
One of the best growing cabinets on the market, with a strong and durable canvas, easy to clean and reinforced seams. On the outside it is black so that no light comes out, and the inside is shiny silver, to make the most of the light, as its reflection power is over 95%.
It contains rigid plastic corner pieces and metal bars that join together to form a solid and resistant structure. It contains outlets for ventilation tubes and cables for electrical devices, and assembly is so simple that even a child would be able to install it in less than 10 minutes.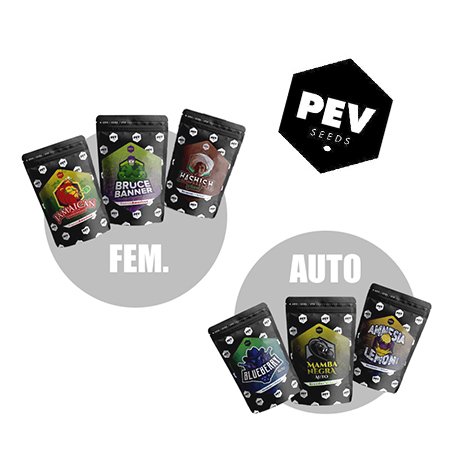 PEV Bank Seeds' Feminized or autoflowering seeds
10 feminized or autoflowering cannabis seeds from PEV Bank Seeds, to be chosen by yourself from the following options:
Hash Plant: Indica plant with a columnar structure and great production of flowers and resin.
Jamaican Lambsbread: Pure Caribbean Sativa with a long flowering time and a very psychoactive effect.
Bruce Banner: Balanced hybrid with extreme power, excellent taste and yield.
Mamba Negra Auto: The most complete autoflowering genetics on the European market.
Amnesia Lemon Auto: Automatic version of the best-selling sativa hybrid, Amnesia.
Blueberry Auto: Very fast, fruity and very relaxing indica effect.
You can choose between sativa, indica, hybrid or auto, whichever you prefer.
400w HPS lighting kit
Consisting of a Gear ballast, a large reflective stucco reflector, and a mixed spectrum Agrolite bulb, so you can use it for both growth and flowering. With this lighting you can get up to 400 grams (14.1 oz) of harvest every 3 months, so you can get 1.5 kilos (52.9 oz) per year.
You can also buy your complete growing kit with electronic ballast or add a Cooltube to the ballast of your choice.
This is undoubtedly the best investment you can make if you are a weed user, produce your own weed and forget about the black market. Remember that it is necessary to change the bulb every 3 crops because the high pressure sodium lights lose much of their power with use.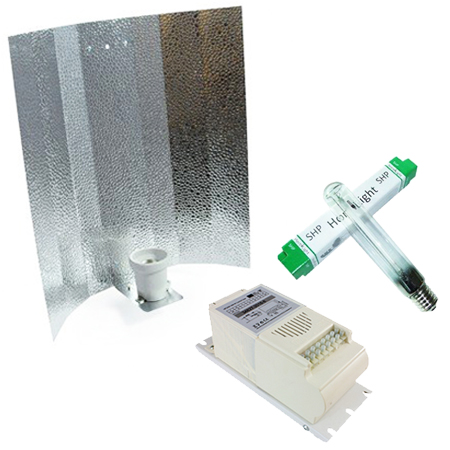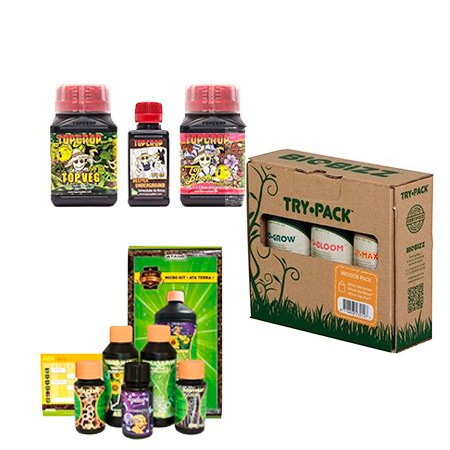 Fertilizer pack of your choice
Which fertilizers do you prefer, organic or mineral? Some produce better taste and aroma, and others achieve a higher yield of buds, so you should think carefully about what your preferences are. Here you can choose from these:
Top Crop's Tripack: The most popular brand of organic cannabis fertilizer.
Try Pack by Biobizz: The best organic fertilizer brand in the industry worldwide.
Micro Kit ATA Terra: Atami's liquid mineral fertilizer set in small format.
Micro Kit ATA Organics: Complete pack of Atami's organic fertilizers in mini format.
Odour filter (optional)


Growers who will use this growing kit as a growing cabinet do not need a carbon filter, as during the vegetative phase cannabis hardly smells. But if your intention is to grow complete crops I strongly recommend you to use it, and you can choose from the following options:
-
Koalair of 180 m3/h:
 Up to 2 years or 7 crops of useful life, great quality/price ratio.
-
Odorsok of 225 m3/h:
Very light and compact, the cheapest, but not as effective as others.
-
Mountain Air of 237 m3/h:
 Undoubtedly the best one, the investment is worth it, goodbye to odours.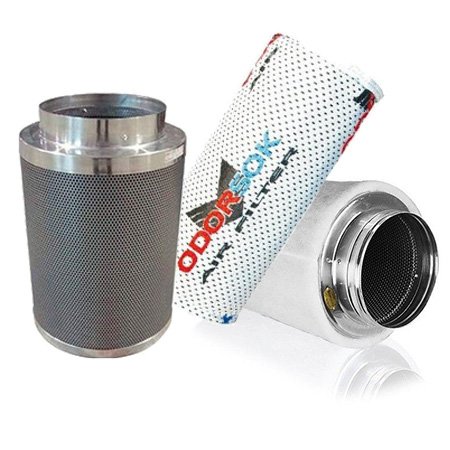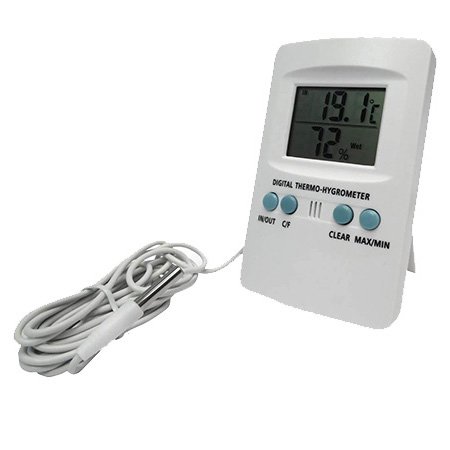 Thermohygrometer with probe
This is a small device that accurately measures the temperature and relative humidity inside the growing cabinet. It has a digital display where you can not only read the parameters of your crop, but also check the maximum and minimum record of degrees and percentage of humidity.
It is made by Cornwall and has a probe to be placed in the upper part of the canopy, just under the focus, and you have to raise it as the plants grow, always being at the height of the highest tips. Your girls will grow healthier and will pay you back with a large harvest.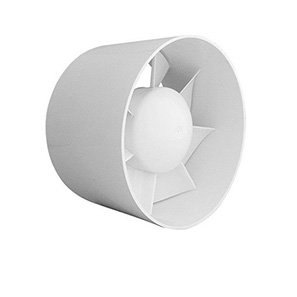 Helical extractor 125 mm. (5 inches)
With a suction power of 190 m3/h, this extractor will take the air out of your cultivation space for a perfect renovation of the environment.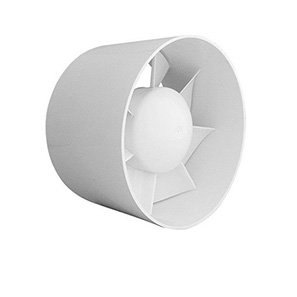 Helical extractor TT Dual 125 mm. (4 inches)
Small and very quiet helical extractor, with a power of 203 m3/h, the one in charge of getting clean and fresh air into your growing cabinet.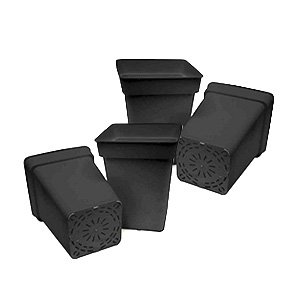 10 black square pots 7L.
Black square containers of resistant plastic, with measures of 20 x 20 x 27 cms (7.8 x 7.8 x 10.63 inches) and 7 liters of capacity, with great power of drainage.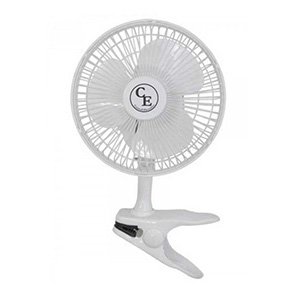 Clip-on fan
Practical and silent 2-speed fan with a built-in clip to be attached to the corner bars of the growing kit.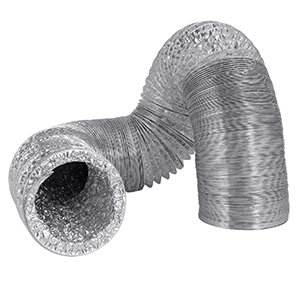 Flexible tube for extraction-intraccion

5 meters of 127 mm aluminum duct: which is connected to the extractor to remove the stale air from your home-grown cannabis crop.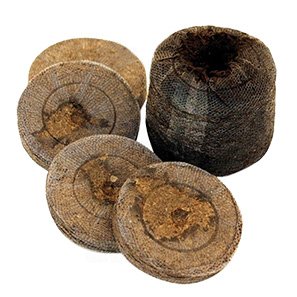 10 peat tablets to germinate

Jiffy of 33 mm. (1.3 inches) in diameter, which must be wetted to increase its size, then introduce the seeds and wait for them to germinate.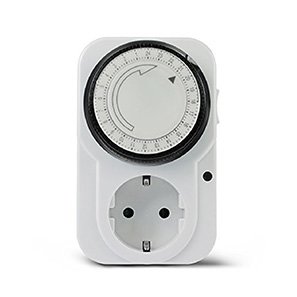 Analog timer

It is a manual programmer that has a clock with 24 hours of the day separated in 15 minutes tabs, to control the photoperiod.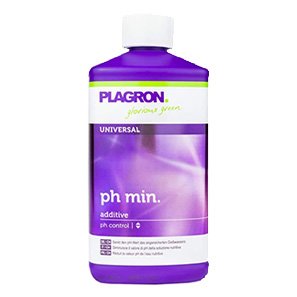 Acid to lower the PH
Half a litre (16.9 US lq. oz.) of phosphoric acid ideal to reduce the PH of the irrigation water, to irrigate your girls with the best nutrient solution.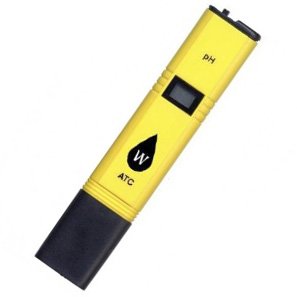 Digital PH meter
Manual PH tester by Wassertech, pen type, very comfortable to use, reliable, quick reading and its calibration is very simple.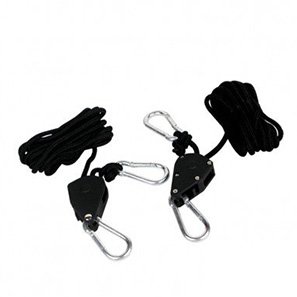 Pair of Neptune Hydroponics pulleys
2 very strong and practical pulleys, used to regulate the height of the reflector that illuminates the indoor cannabis growing kit.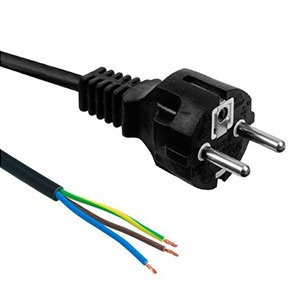 Power cables for the extractors

2 units of cable to be connected to the extractors, as these come without the connection to the electricity.
Tips for your indoor cultivation
If this is your first crop, come by our blog, you'll find all the information you need to get the best possible harvest. If you prefer yield to taste, choose mineral fertilizers, but if you prefer quality to quantity, choose organic ones. Growing your own cannabis is one of the most satisfying activities you can do, first because what you do yourself always tastes better, also because you will know the products used for its cultivation, but above all to stop feeding the black market mafias.