Now available in our online grow shop the best grow kit to start the production of homemade cannabis. It is a very economical set, with everything you need for self-cultivation with energy-saving light the varieties of cannabis you prefer without leaving home, in any corner, as it is a very discreet but complete cabinet.
Its size is perfect to use as a cabinet for the vegetative growth phase, for mothers and cuttings, for flowering, even for drying your bud harvest. We give you several possibilities to choose the one that best suits your needs: the type of bulb, the seeds you prefer between the options you have below and the anti-odor filter, which you can take or not, depending on how you're going to use your cannabis grow kit.
What's in this cheap indoor growing kit?
Dark of 60 x 60 x 140 cm. (2 x 2 x 4.6 feet)
One of the best growing cabinets on the market without a doubt, robust, durable and very functional. The canvas is made of Mylar fabric, washable and with a reflection power of 95%, achieving a better distribution and use of light.
Quality zippers and, as long as we don't misuse them, they will last forever. The seams are reinforced, but it is still advisable to adjust the metal bars well to the corner pieces so as not to pull during assembly, which is very simple and fast. Even a small child with his/her eyes closed would be able to install in less than 10 minutes.
Its small dimensions make it an ideal cabinet for small spaces and that doesn't stop you from growing in it up to 4 medium sized plants, or being your growth and/or maintenance cabinet for mothers.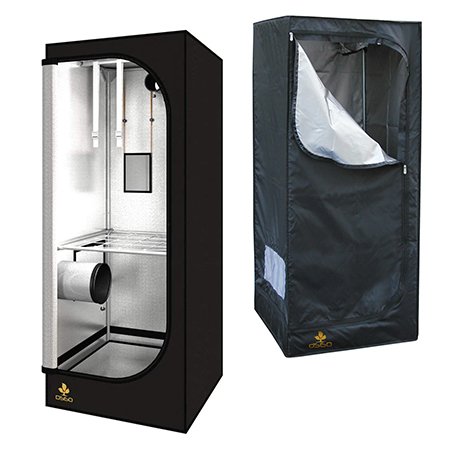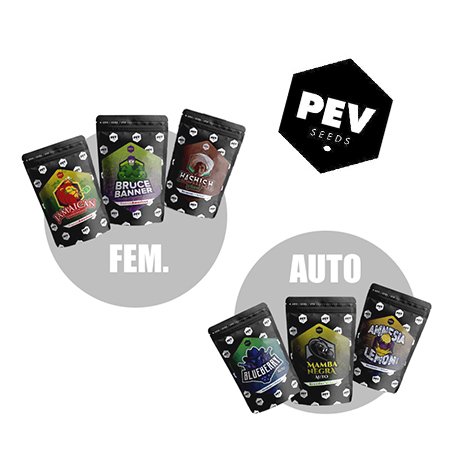 PEV Bank Seeds' Feminized or autoflowering seeds
5 feminized or autoflowering cannabis seeds from PEV Bank Seeds, to be chosen by yourself from the following options:
- Jamaican Lambsbread: Sativa with a clean, happy and motivating effect, with high production.
- Bruce Banner: Very tasty polyhybrid, with high resin production and demolishing effect.
- Hash Plant: Mainly indica hybrid very easy to grow, especially for extractions.
- Blueberry Auto: Autoflowering version with indica genetics, tasty and precious colours.
- Mamba Negra Auto: Automatic hybrid of excellent taste, powerful and with great production.
- Amnesia Lemon Auto: Autoflowering with sativa effect, good yield and Haze flavours.
You have a wide range of possibilities to choose the variety that best suits your needs, sativa, indica, hybrid or auto.
Energy-saving lighting kit
Consisting of a smooth reinforced reflector, with power cable (European plug) and 200w CFL energy saving bulb to choose between growth, flowering or mixed (Agrolite or Pure Light). You have the possibility to choose the special spectrum for growth, only for flowering, or mixed so that it can be used for both phases. The ideal is to use the right bulb for each phase, but if you can't do that the mixed bulb is the best option.
Don't worry about the assembly, it's as easy as connecting the cable that comes with the socket attached to the reflector. You'll see that the bulb is very big and heavy, even if it's compact fluorescent its size and weight are still considerable, but that's not a problem, since the reflector that comes with the kit contains double back plate for reinforcement, so it doesn't bend down.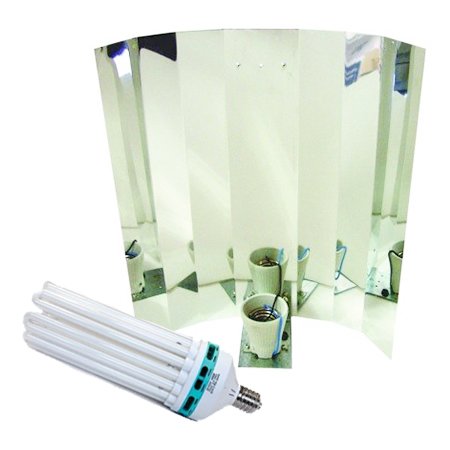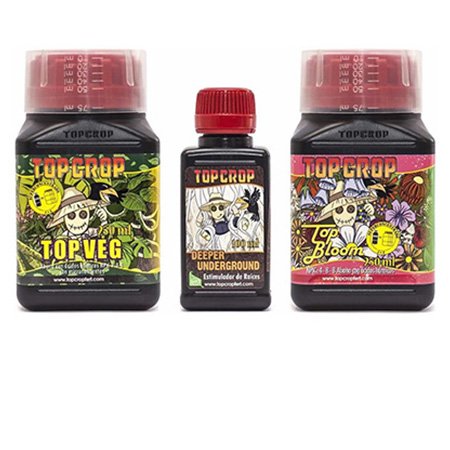 Top Crop Tripack
Fertilizer pack consisting of Deeper Underground 100 ml. (3.4 US lq. oz.) which is the root stimulator, Top Veg 250 ml. (8.45 US lq. oz.) which is the basic growth fertilizer, and Top Bloom 250 ml. (8.45 US lq. oz.) which is the basic flowering fertilizer. With this organic fertilizer kit you will have enough nutrients for 2 crops. With these natural liquid fertilizers from Top Crop brand you will get the most refined taste and aroma in the buds of your favorite cannabis varieties.
The Tripack contains a leaflet with the instructions for use and 2 measuring cups so that you can pour the right amount of nutrients into each phase of the cultivation. We recommend combining these fertilizers with Top Crop's substrate to optimize your results, but it is not mandatory, as you can achieve great yields with other soils, but if you can it is ideal.
Odour filter (optional)
If your intention is to use this growing kit for the growing cycle only, normally you don't need to put a charcoal filter, although it is also true that there are varieties that smell even growing. But if you want the kit also for flowering, it is essential to put the carbon filter, if this is your case I will give you the different options you can choose for this cabinet:
-
Mountain Air 237 m3/h
: The best, great durability and efficiency, with washable external layer.
-
Odorsok of 225 m3/h
: The cheapest, but its useful life is much lower than the previous ones.
From our point of view it is worth choosing the Mountain Air or the Odorsock if you live in a flat or with neighbours nearby, but the choice is yours.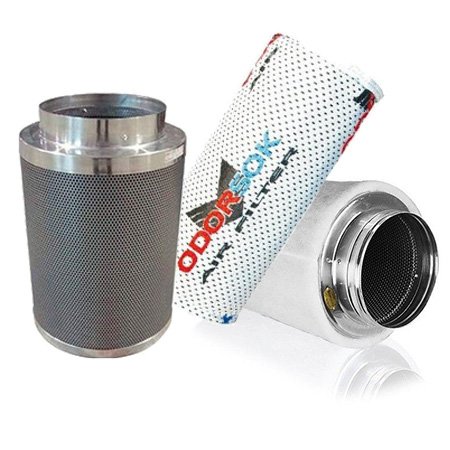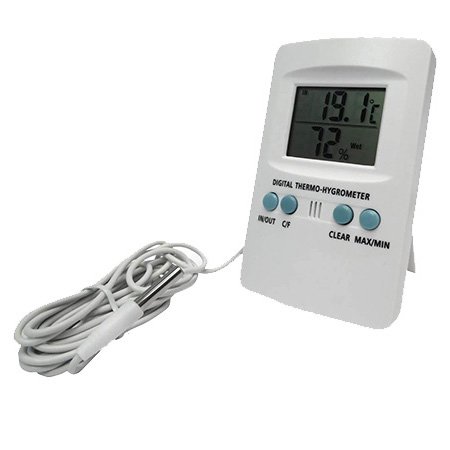 Thermohygrometer with probe
This Cornwall branded device is very practical, as you can place it outside the cabinet to check the environmental parameters without opening it. The important thing is to always place the probe at the height of the highest points of the plants, to have the most reliable readings inside.
Its screen is digital, and on it you can see the temperature and humidity of the cultivation area constantly, as well as check the maximum and minimum parameters that have been recorded, to have all the environmental data necessary to adjust the power of the extractor, increase or decrease the interior ventilation, put a humidifier to increase the relative humidity if necessary, or vice versa, put a dehumidifier to lower it. It is very necessary, and in any indoor cultivation there has to be a good thermohygrometer.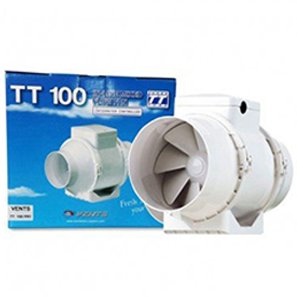 TT Vents 2-speed extractor
Adjustable power (145 M3/h and 187 M3/h) The diameter of the outlets is 100 mm. (4 inches) consumes between 21 w. and 33 w. and is very silent ( 27-36 Dba )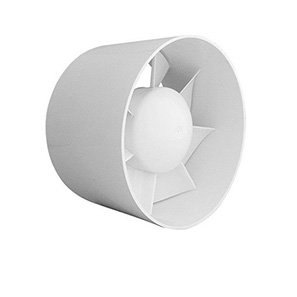 Helical extractor 100 mm. (4 inches)
In-line extractor to be used as an intractor, that is, to put air into the crop. It consumes very little, is silent and has a power of 107 m3/h.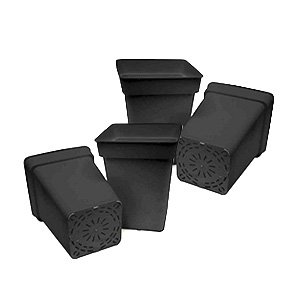 5 black square pots of 7L.
Black square plastic pots 20 x 20 x 27 cm. (7.8 x 7.8 x 10.63 inches) the classic ones for indoor cultivation. With quality material and high bottom to facilitate the drainage.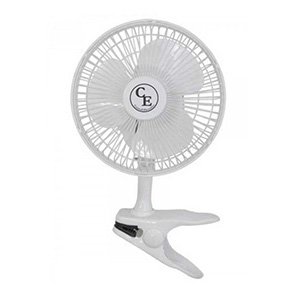 Clip-on fan
This is a small 2-speed fan, very practical, as it comes with a clamp on the back, to be fixed on the cabinet structure.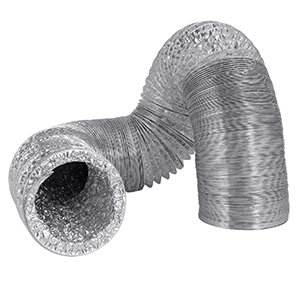 Ventilation tube 

Aluminium tube 10 metres (32.8 feet) long and 102 mm. (4 inches) outlet, ideal for connecting both the extractor and the intractor for indoor cultivation.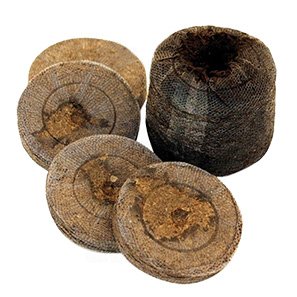 5 Jiffy 33 mm. (1.3 inches)

Pressed peat discs or tablets used to germinate seeds. When in contact with water they swell up, making transplanting much easier.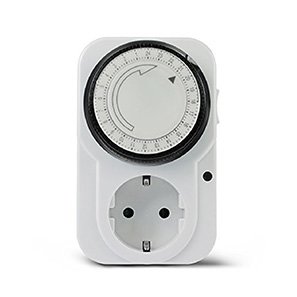 Analog timer

Mechanical programmer from Cornwall, provided with 96 tabs of 15 minutes, 24 hours. Perfect for setting the photoperiod of your crop.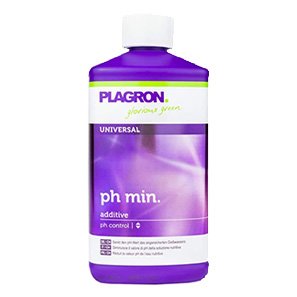 PH reducer liquid
500 ml. (16.9 US lq. oz.) bottle of Plagron brand phosphoric acid, perfect for adjusting the pH of your favorite plant's nutrient solution.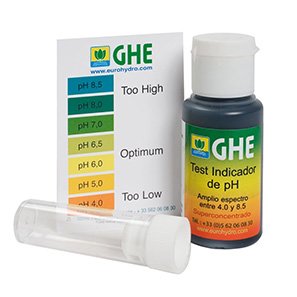 PH measurement droplet kit
For checking the pH of the irrigation water by means of a colour chart, as easy as mixing with the reactant it contains and comparing the color..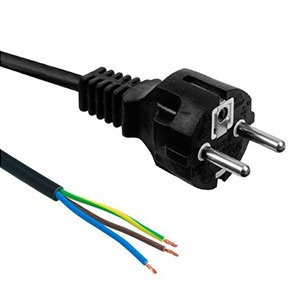 Power cable for the extractor

The cable that the screw extractor needs to connect to the electricity. Its installation is quick and easy.
Tips for your indoor cultivation
Before you choose your Indoor Cannabis Grow Kit, think about your needs. If you are only going to use it for growth, cuttings, and maintenance of mothers, you don't need the anti-odour filter, so you can easily save 30 euros. In the case of needing the kit for growth and flowering, I recommend that you choose the mixed bulb, there are no buds as those produced by a HPS or LEDS last generation, but its consumption is low and the performance of quite high resin. And remember that in our PEVGrow blog you have a lot of info available for the users who dare to grow their own weed from home, you will surely like it.