Our kit with a cabinet of 120x120x200 cm. (3.9 x 3.9 x 6.5 feet) is one of the preferred by the cannabis growers. It has the right measures to grow 9 medium or 16 small plants from seed and up to 25 or 36 cuttings in Sea Of Green, that's up to you.
It is also a good choice as a cabinet for growing and maintaining mother plants, in case you have another place to flower, outside or another larger indoor cabinet. The assembly of all the elements is very easy and it will not take you more than half an hour to have your growing kit ready.
What does this kit for indoor marijuana cultivation contain?
Cultibox SG Combi Growing cabinet of 

120 x 120 x 200

cm. (3.9 x 3.9 x 6.5 feet)
Cabinet of 120 x 120 x 200 made with first quality materials, specially designed to grow cannabis indoors in the most comfortable way. Its installation is very easy, it's like setting up a tent, it doesn't take more than 10 minutes.
The canvas is very solid and resistant, on the inside it is reflective, to make the most of the light and not let a lumen escape, and on the outside it is black and opaque so that it goes unnoticed. Its measures are perfect to get a good performance without taking up much space at home, any corner can be used to grow.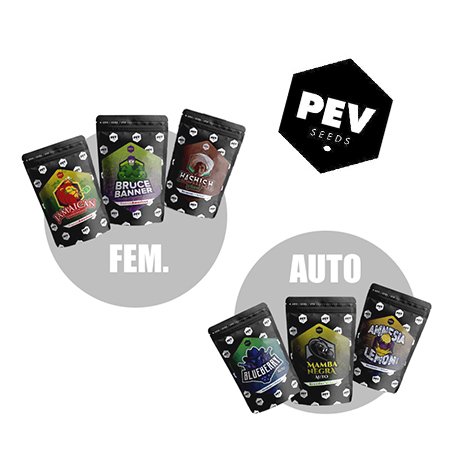 PEV Bank Seeds' Feminized or autoflowering seeds
12 feminized or autoflowering cannabis seeds from PEV Bank Seeds, to be chosen by yourself from the following options:
Jamaican Lambsbread: 100% pure sativa variety with high yield and electric effect.

Hash Plant: Indica plant easy to grow, intense flavor, relaxing effect and lots of resin.

Bruce Banner: Very powerful hybrid, descendant of the OG Kush, ideal for extractions.

Amnesia Lemon Auto: Polyhybrid Haze with great yield and taste, sativa effect.

Blueberry Auto: Autoflowering version of the mythical Blueberry, with great fruity taste.

Mamba Negra Auto: Automatic variety of high size, citrus flavor and big buds.
You can choose between sativa, indica, hybrid or auto, whichever you prefer.
600w HPS lighting kit
It contains a Hortilight  magnetic ballast, a 600w HPS Hortilight mixed bulb and a very light but highly effective stucco reflector. With this lighting you can get up to 21.2 oz of harvest every 3 months, so you can get almost 2.5 kilos (88.2 oz) per year.
It is important to know that the bulb is losing efficiency due to intensive use, so it must be changed after 3 crops at most. However, growing one's own cannabis is the cheapest way to cover our own cannabis consumption, so it is an investment that pays back in a short time.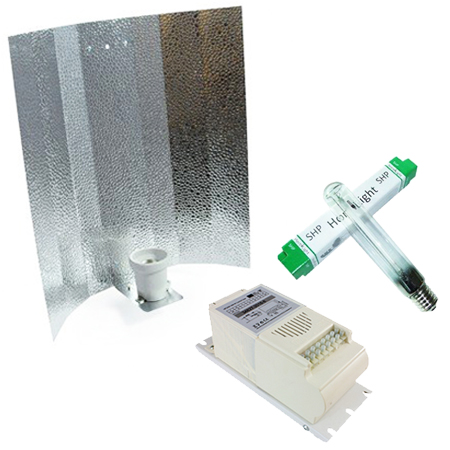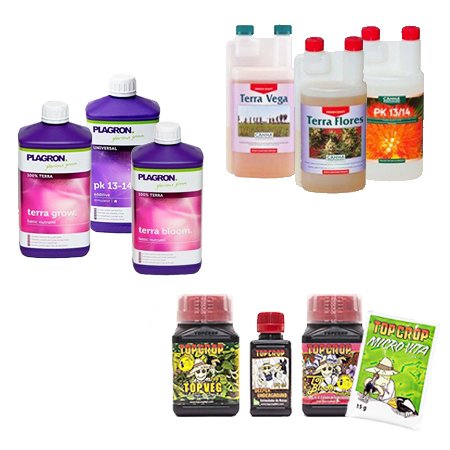 Fertilizer pack of your choice
Choose the fertilizer pack that best suits your needs, you can choose between organic like Top Crop or mineral like Canna or Plagron, so that you can grow with the leading brands in the sector:
Canna mineral pack: Contains 1pc - Terra Vega 1 litre (0.26 US gal), 1pc - Terra Flores 1 litre (0.26 US gal) and 1pc - PK 13/14 500 ml. (0.13 US gal).
Plagron mineral pack: Composed of 1pc - Terra Grow 1 litre (0.26 US gal), 1pc - Terra Bloom 1 litre (0.26 US gal) and 1pc - PK 13/14 1 litre (0.26 US gal).
Top Crop Organic Pack: Composed of 1 Tripack and a 15 g. (0.5 oz.) Micro vita's sachet.
Odour filter (optional)
The carbon filter is a very important element of indoor cannabis growing kits, as long as it is to be used for flowering plants, of course. In the case of users who want this kit only for vegetative growth can save the money of the odor filter, for which we give these 2 options:


Mountain Air of 237 m3/h: The best option of the 3, very efficient, practical and durable.

Odorsok of 330 m3/h: For those who can not invest much money, but not so good.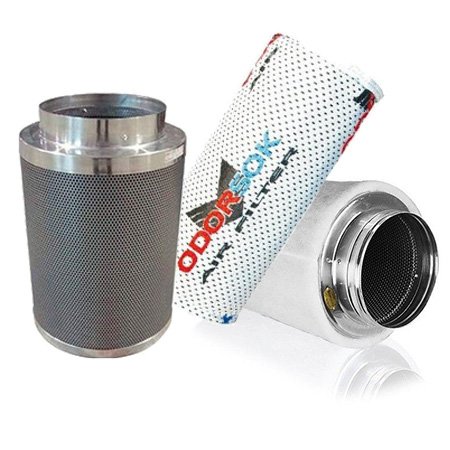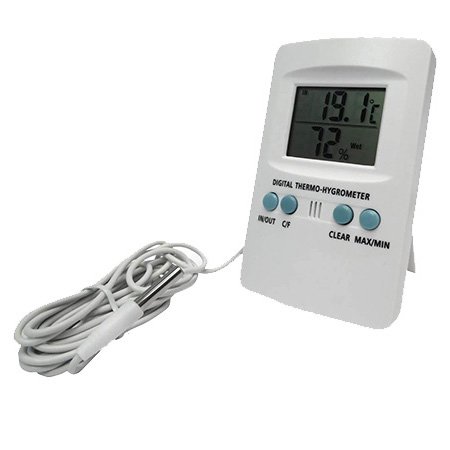 Thermohygrometer with probe
Electronic device that is equipped with a probe with a long cable, so that the temperature and humidity inside the growing kit can be checked without having to open the cabinet.
It is very comfortable and versatile, just place the probe in the central part of the crop, under the bulb, and at the height of the tips of the highest plants, and raise the probe as the plants grow so that it is always at their level. It has an internal memory that allows us to know the maximum and minimum values reached by the growing room at any given time.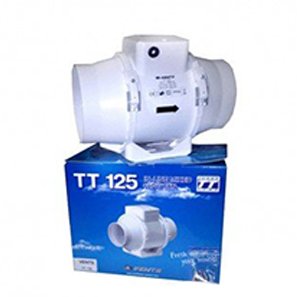 TT Vents 125 mm. extractor
It is in charge of taking out the hot or stale air from the growing cabinet, it has 2 speeds and its power goes from 230 m3/h to 280 m3/h.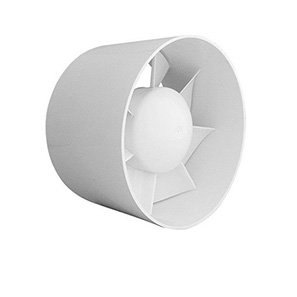 125 mm helical extractor
In-line extractor to be used as an intractor, that is, to put air into the crop. It consumes very little, is silent and has a power of 190 m3/h.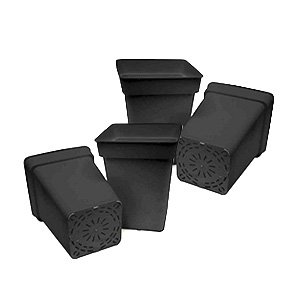 12 black square pots 7L.

Black plastic pots, very resistant, measuring 20 x 20 x 27 cm. (7.8 x 7.8 x 10.63 inches) and designed to facilitate the drainage of excess water.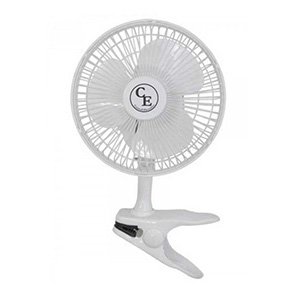 Clip-on fan
It is a small fixed fan with a clamp at the back to facilitate its anchorage to the metal bars of the growing cabinet structure.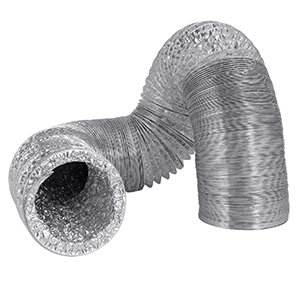 Flexible tube for extraction

2 metres (6.5 feet) extendable aluminium tube, with a diameter of 127 mm. (5 inches) outlet, specially designed to fit the extractor and the carbon filter.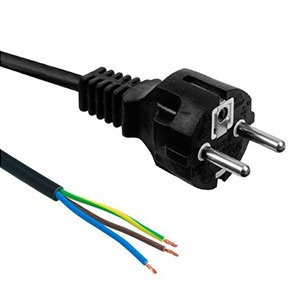 Wiring for lighting

We even provide you with the cable you need to connect the reflector cap to the ballast, and from the ballast to the power supply.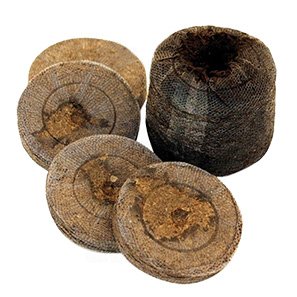 12 Jiffy 33 mm.

Jiffy are small discs of peat that are pressed and when they are in contact with water, they swell and can be used to germinate.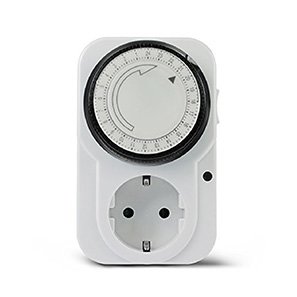 Analog timer

It is a manual timer manufactured by the brand Cornwall, and helps to control the on and off times of the light in the indoor cultivation.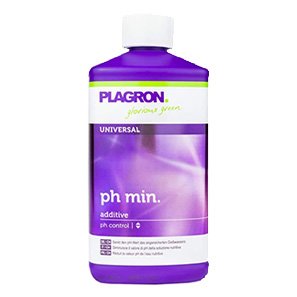 PH reducer liquid
Half a liter (16.9 US lq. oz.) of phosphoric acid packaged by the brand Plagron, which serves to lower the PH of the nutrient solution and improve the assimilation of nutrients.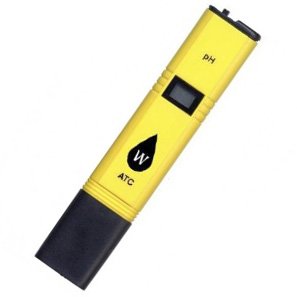 Digital PH meter

Small pen device manufactured by Wassertech, essential for checking and adjusting the pH of the irrigation water.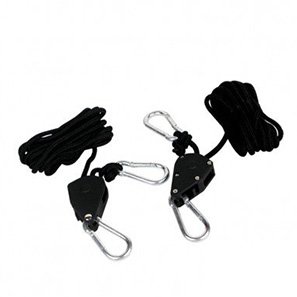 2 Neptune Hydroponics pulleys

They are used to hang the reflector from the lighting kit, and they make it easier for us to raise and lower the bulb as we need it during cultivation.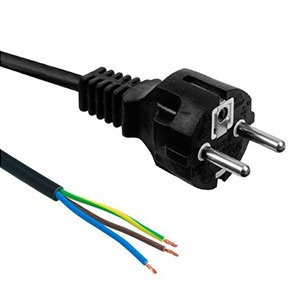 2 Power cables for extractors 

The extractors included in this kit do not have power cables, but don't worry because at Pevgrow we think of everything.
Tips for your indoor cultivation
Think about the kit you need, we give you many different configuration options so that you can form your perfect indoor growing kit. Calculate your consumption, also the electricity you can afford, think about your preferences regarding the final product, if you put quantity before quality choose mineral fertilizers, but if you are one of those who value more the organoleptic qualities do not hesitate, choose the organic fertilizer kit and you will see the difference in aromas and flavors. If you have just started growing cannabis, visit our blog and you will find all the information you need now.