Discover ARAE's pure terpene Terpineol through PEV Grow and you won't want to season your dishes and drinks with anything else. Its base of fresh anise with touches of menthol makes it unique, and its citrus aroma with floral notes demands to be tried.
Pure terpenes are organic molecules naturally present in plants, flowers and fruits, with different flavors and aromas and incredible medicinal benefits that are worth trying.
This ARAE isolated terpene has more than 96% purity.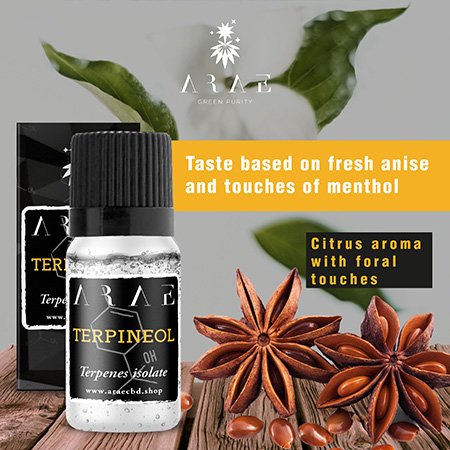 Taste and aroma
Its flavor is characterized by a fresh anise base with touches of menthol that will make each puff leave an incredible flavor in your mouth and you want to repeat again and again. Its aroma is citrus, where the most expert will denote their floral touches and delight each time the smoke is impregnated in the room. When you try it you won't want to try anything else, no doubt Terpineol is here to stay, discover the new creation of ARAE!
Where is it located?
Terpineol is obtained naturally through: Pine, Cajaput (Malaleuca cajuputi) and Petit grain (Citrus Aurantium).
We extract it from these plants in a natural way, using the method of extraction by steam dragging.
How can I use ARAE's pure terpene Terpineol?
You have many options to choose from when using pure ARAE terpenes, but one I especially like is to add Terpineol to my creams and lotions. Adding 5% of Terpineol to the total gives my creams an exclusive and refreshing touch and I also benefit from its analgesic power against muscular pains. You have to try it!

Medical Benefits
- Analgesic
Studies show that exposure to Terpineol helps control pain as well as reducing inflammation and muscle pain.

- Anticonvulsant and sedative
Helps to reduce convulsions, as well as stress reduction and control of insomnia phases that do not let you rest.

- Gastroprotection
The use of Terpineol is very beneficial to prevent the appearance of ulcers.
Buy now at PevGrow the new pure terpene Terpineol of ARAE, and discover the numerous medicinal properties that it possesses, as well as its unmistakable flavor and aroma, that you will be able to use as much for your vaporizations as for your smokes.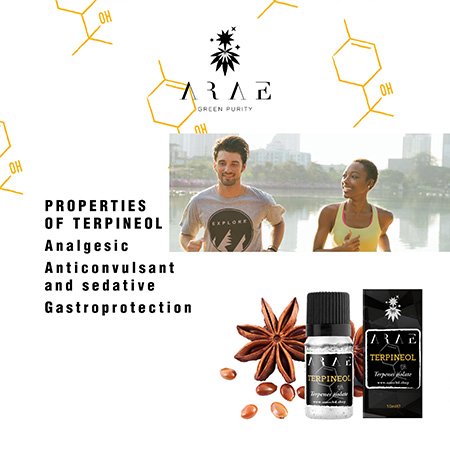 ARAE's pure terpenes are manufactured with 100% natural material, surpassing the most exhaustive quality controls in the world. During its manufacture ARAE's own quality standards are super demanding, resulting in terpenes of the highest quality, and with an extensive variety so you can choose the one that suits you best. Do not miss this opportunity and buy your pure terpenes in our growshop.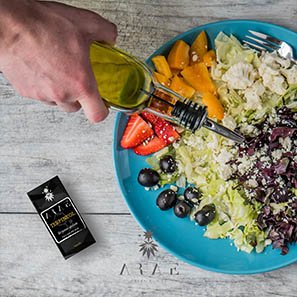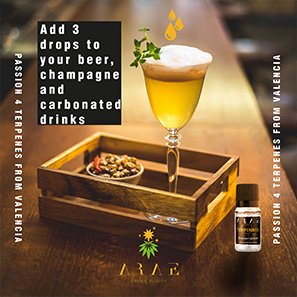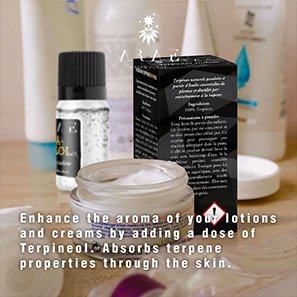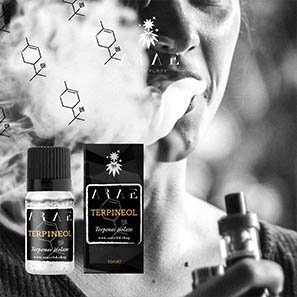 Quantity:
Bottle of 10 ml.
The strains that commonly contain this terpene are:
- Fire OG
- Skywalker OG
Related studies:
1-  Merck Index, 11th Edition, 9103

2- Shan-Shan Yao; Wen-Fei Guo; Yi Lu; Yuan-Xun Jiang (2005). "Flavor Characteristics of Lapsang Souchong and Smoked Lapsang Souchong, a Special Chinese Black Tea with Pine Smoking Process". Journal of Agricultural and Food Chemistry. 53 (22): 8688–93

3-  Yuasa, Yoshifumi; Yuasa, Yoko (2006). "A Practical Synthesis ofd-α-Terpineol via Markovnikov Addition ofd-Limonene Using Trifluoroacetic Acid". Organic Process Research & Development. 10 (6): 1231–1232
All ARAE terpene varieties