You can now find available in our Online Growshop, one of the most outstanding autoflowering strains from the Advanced Seeds catalogue, the all-powerful Auto Strawberry Gum. Its genetics is a real wonder, and is that the breeders of Advanced Seeds, have decided to merge the great Strawberry with an Auto Bubble Gum, and the result could not be other than this, a wonderful variety that is wanting to be cultivated!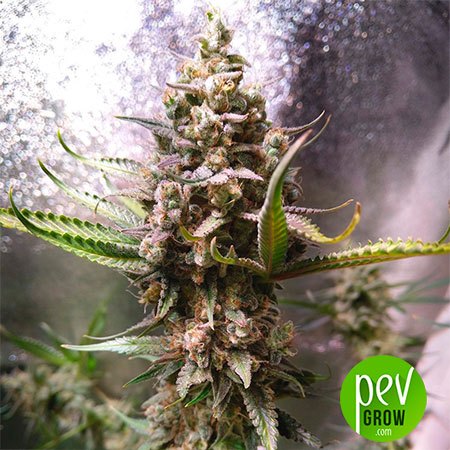 How is Auto Strawberry Gum?
Auto Strawberry Gum is a hybrid with a predominance of Sativa, whose growth is characterized by its vigorousness, with a medium internodal distance and an ease of cultivation that makes it a very interesting option for growers who have just started in the world and want to harvest large numbers of buds without too much effort.
What is the taste of Auto Strawberry Gum?
Its organoleptic properties are a scandal, marked by a taste that mixes intensity to acid strawberry and sweetness with a few touches of strawberry gum, in a perfect combo, worthy of the best of the divine delicacies of the Greek gods.
What effect does Auto Strawberry Gum have?
Its effects are very balanced, so it is perfect for smoking throughout the day without problems, as its relaxation is very pleasant and provides a feeling of energy and happiness, ideal for maintaining a pleasant conversation with friends.
How do I plant Auto Strawberry Gum?
In indoor crops, it is very important that you keep the temperature of the crop in the right terms, which should always be between 20 and 26 degrees, so that your weed feels like a fish in the water and can develop its best version. In order for this to be the case, in the coldest or hottest seasons of the year, install an air conditioner in your growing space. Regarding its productivity, in about 80 days from germination you can collect about 500 grams per m2, for this I advise you to use pots of 11 liters, this way you can place up to 9 specimens per m2. As for the lighting system, the most effective is the LEC type with a power of 315w.
Outdoors, you can enjoy a wonderful weed that to be an autoflowering variety is not much less dwarf, and produces a good amount of wonderful buds. I always use a definitive 18 litre pot, with a fertilised substrate such as Top Crop Heavy Mix, which comes with everything necessary to face the whole growing cycle without the need for more additives, just water and that's it.
Auto Strawberry Gum of Advanced Seeds is simply impressive, it is loved for its flavor, its magnificent adaptability to the environment, its resistance to attacks of pests, Can you ask for more? Buy now at PEV Grow!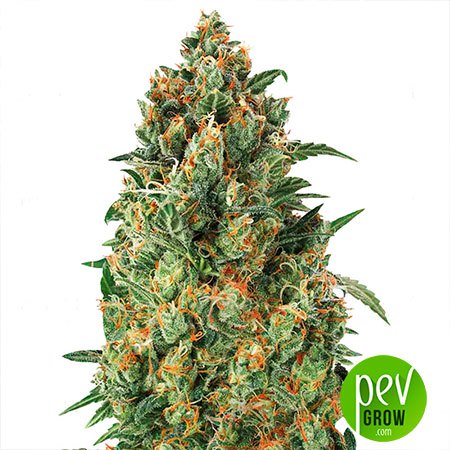 You may also be interested in: