On this occasion, I am pleased to announce the addition to our catalogue of autoflowering seeds, one of those varieties that mark a before and after, Auto Pineapple Gum! This strain is the result of the combination between Auto Pineapple and Auto Gorilla Glue, resulting in one of the most beastly strains in the Advanced Seeds catalogue.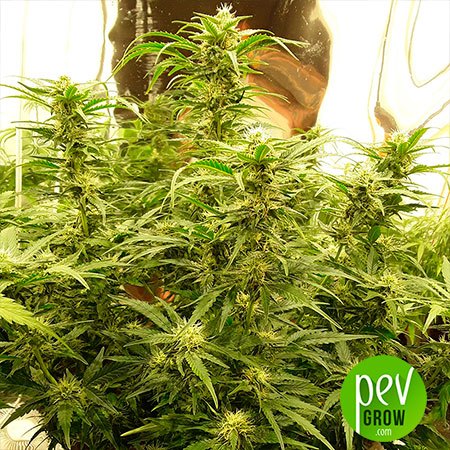 What does Auto Pineapple Glue look like?
Auto Pineapple Gum grows strong and with a certain stature to be an autoflowering plant, denying the urban legend that accuses autoflowering plants of being small. Its productivity is excellent in any growing medium and will be ready in about 75 days from germination.
Which is the taste of Auto Pineapple Glue?
Its organoleptic properties are marked by its taste of mango and pineapple, a very exotic touch that provides freshness and excellence hard to forget. All this combined with a Diesel aroma that gives it that perfect combination, perfect for lovers of contrasting sensations.
Which are the effects of Auto Pineapple Glue?
Ready for a high? Its THC level of 22% is the premonitory element of what comes over you and is that, from very early on, has a very intense punch, with a very active mental climb, followed by a very intense relaxation, which will leave you in a state of relaxation very beast.
How do I plant Auto Pineapple Glue?
In indoor crops, you will be able to harvest between 450 and 550 gr per m2, in about 70 days from germination, and even though you have to wait a little longer for its Sativa character, as my grandmother would say Good makes wait! I always use 11 litre pots, with a 350w LED lighting system, with which I can save up to 40% on the electricity bill. This strain gives off a very intense smell very soon, so you will have to get a good active carbon filter, are the cheapest and are very effective, but you can also get an ozonizer. Do not put it in the same growing room, because it eats all the odor it finds, including the natural aroma of your weed.
Outdoors, you need many hours of sunshine, space and a good orientation to get your version, which can reach up to 150 cm high. I advise you to use a definitive pot of 18 liters, you will have all the space you need and will not have to perform transplants. I recommend that the substrate has at least 30% coconut fibre, thus providing the right space for optimum root development, which will result in greater vegetative growth. To provide extra phosphorus and potassium, I always use Brutal Buds, which provides that extra fat that is the drop that fills the glass for a perfect crop.
Buy now at PEV Grow, Auto Pineapple Gum from Advanced Seeds. You won't be able to resist its charms!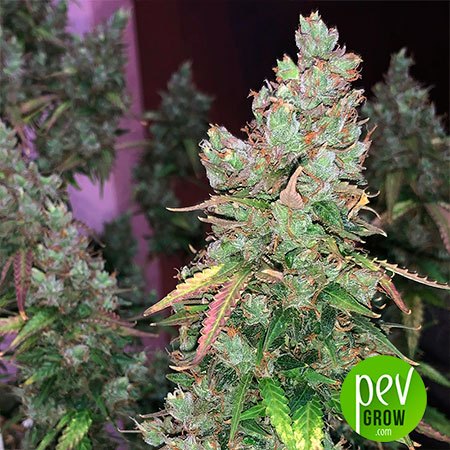 You may also be interested in: