Now you can find the delicious Strawberry XXL Auto at the best price in your growshop.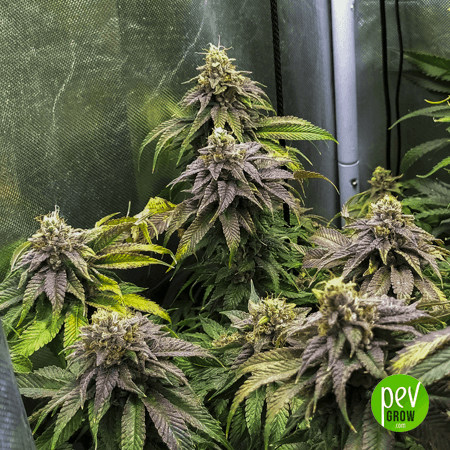 What does the Strawberry XXL Auto plant look like?
It has the vigorousness of sativas shows average internodal distance, grows developing a large central cola and surrounded by side branches, its buds are covered with crystalline resin at the end of flowering.
Its life cycle is short and is not photo dependent you can grow it at any time of year and even make several annual harvests.
This specimen reaches THC levels of 18%, its open structure allows the entry of air throughout the plant, is very resistant to attack by diseases typical of these crops such as fungi and pests.
What is the taste and smell?
The flavor is quite intense and sweet like chewing gum with hints of sour strawberries and red fruits, the aroma is penetrating and pleasant, as soon as you perceive it you will feel like enjoying more and more of this marijuana.
What are the effects of Strawberry XXL Auto?
It has a very balanced effect in the first puff acts at the brain level, is very energetic then accompanied by a feeling of mental and physical relaxation, which will make you spend very pleasant moments especially if you're in good company.
Do you want to know how to grow it?
It is a very easy to grow variety, presents a good resistance to the onslaught of the weather, if you are a novice you will not have major problems with its cultivation, whit 65 or 70 days you can get your harvest (whether outdoor or indoor).
Indoor:
It develops very well, but control crop temperatures, ideally 20 to 25 degrees Celsius to exploit its full potential.
It is advisable to place 9 plants per m2 and if you use 315 w LEC bulbs are quite favored.
Under the sun (outdoors).
You can plant them in direct soil or in pots of 18 litres with a good substrate that provides all the nutrients that this champion deserves, its structure and resistance make the work very easy.
What is its production?
You can obtain of your cultivation of terraces or closets between 450 to 500 gr. for each m2 and if your option is to make the culture outdoors you will obtain 100 gr. for each plant.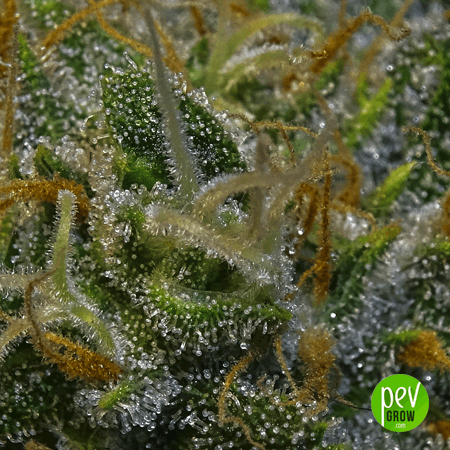 You may also be interested in: