100 day satisfaction guarantee
Discreet delivery worldwide
Unlimited cash on delivery
Description
Play Text to Audio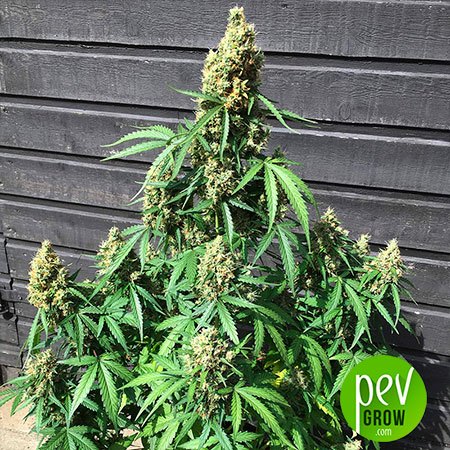 PevGrow presents the new AK420 from Seed Stockers. Derived from a very selective backcrossing among the best examples of the historic AK 47, getting a cannabis plant that fits perfectly both indoors and outdoors and that in any hand will be all a machine to produce buds.
What is the morphology of AK420?
AK420 is a sativa dominant hybrid, medium size and very easy to grow, with a very fast flowering, is certainly far from what sativas usually tend to achieve, between 8-9 weeks of flowering indoors. Its flowers are very resinous and its buds are quite thick and tight, well loaded with THC.
What is the taste of AK420?
Its taste is very earthy and skunky, you can't deny that it is a daughter of AK 47, an indescribable sensation that will knock your taste buds out in a state of KO from the first puff. Without a doubt, I recommend you to vaporize it to taste it to the maximum.
What is the effect of AK420?
With AK420 the world turns pink, there is no negativity and you become the life of the party, Laugh, life is two days!
How do you grow AK420?
Indoors, this cannabis plant is very simple to grow, it does not need large doses of food and reacts well to all the positive incentives you provide, such as good lighting and adequate ventilation, so that fungi do not make an appearance. I place it in 2.9 US gal (11 liter) pots, using Heavy Mix from Top Crop as a substrate and enhanced with Super Guano from Top Crop.
In outdoor crops, its height does not exceed 5.5 ft. (170 cm.), so it is good alternative to camouflage it among other plants and that the neighbors do not even notice. To get the best version, I usually start with a small 0.8 US gal (3 litre) pot and move on to larger pots until flowering starts and I place it in a 13.2 US gal (50 litre) pot, where it will finish developing.
How much does AK420 produce?
Indoor yields are good, you can cut between 12.3 and 17.6 oz per 3x3ft (350-500 grams per m2). Outdoors they are medium level.
Discover the AK420 signed by Seed Stockers. Power and taste to keep on growing the legend!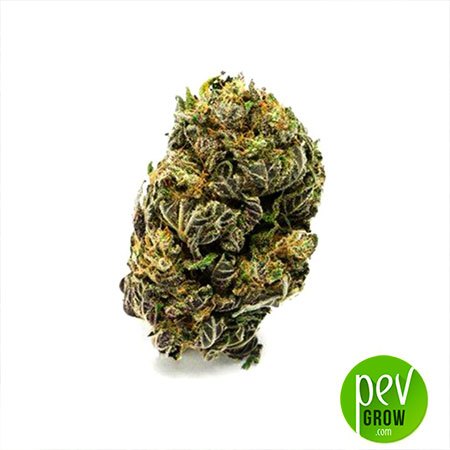 We remind our customers residing in France that cannabis seeds not listed in the European Community catalogue are products intended for genetic conservation and collecting, but not for cultivation. It is strictly forbidden to germinate them on French territory, except for those authorised by the European Union. We advise our customers not to violate the law in any way and we cannot be held responsible for their use.
Data sheet and characteristics
Type:
Feminized
Banks:
Seed Stockers
Genetics:
AK 47
Ak 47 selection
Skunk
Phenotype:
Sativa-dominant hybrid
Harvest outdoor H.N:
Early October
Harvest outdoor H.S:
Early April
Indoor production:
12.3-17.6 oz per 3x3ft
Outdoor production:
Medium
Indoor height:
2.62-4.59 ft.
Outdoor height:
4.26-5.5 ft.
Indoor flowering period:
8-9 weeks
Features:
Rapid flowering
Weather:
Sunny / Mediterranean
Temperate / continental
Effects:
Happiness
THC:
22%
CBD:
Low
Flavor and aroma:
Earthy (earth)
Opinions and doubts about AK 420
Leave us your opinion or ask us any questions you have about this seed and participate in the raffle!
Among all those who comment or send us your questions, there will be a monthly raffle for a €50 voucher for your purchases at Pevgrow. What are you waiting for? Write us and participate!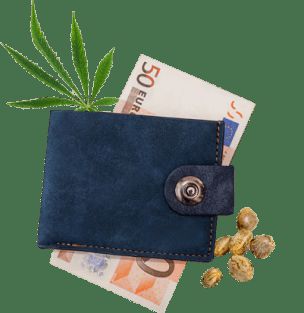 Customer reviews AK 420