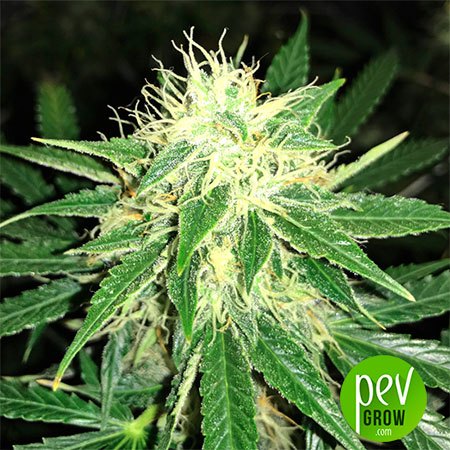 For you, who are a demanding cannabis grower and won't settle for just anything, the breeders at Seeds Stockers have created the new Super Skunk.
Your genes have been meticulously selected, to hit the nail on the head with the perfect genetic mix. Daughter of the mythical Skunk #1 and a native Afghani, which brings the best of the Kush slopes, its resistance to the climate and its beastly organoleptic properties.
How is Super Skunk cannabis plant?
Morphologically this variety is an Indica-dominant hybrid, shrub-like, very branched and manageable, is super easy to grow and a very good choice for those who are starting in this world. Its flowering is fast, only 63 days of flowering under artificial light.
What is the taste of Super Skunk?
In the mouth it is very intense, of course dominated with its powerful Kush background, woody, spicy and seasoned with some very pleasant citrus touches.
What is the effect of Super Skunk?
Its effect is long lasting, focused basically on the body side, offering an impressive relaxation, which helps you forget about nerves and stress.
How do you grow Super Skunk?
In indoor cultivation is suitable for the more novice growers or for the experienced growers who are looking for easy and very productive crops, with enough quality. It does not require large doses of food, it is satisfied with little, you just have to install a good quality light bulb, an LEC bulb is the most recommended option, both for performance and consumption. By placing it in 2.9 US gal (11 litre) pots you can put up to 9 plants per 3x3ft (m2).
In outdoor crops it is a plant that shows its Afghan genetics, there is nothing that can beat it, nor moisture, nor any pest that wants to eat it, so it is the perfect travel companion for an outdoor crop. In flowering, for this lady to give away its best version, add Karbo Boost to optimize results.
How much does Super Skunk produce?
Approximately, indoors you can pick up between 15.8 and 17.6 oz per 3x3ft (450-500 grams per m2). Outdoors, in a very sunny climate, you can cut from 21.2 to 28.2 oz (600-800 grams) per plant.
Super Skunk by Seed Stockers, one of the wonders of the modern world! Now in PevGrow!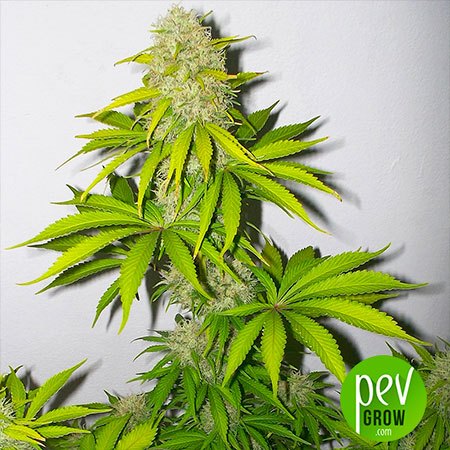 You may also be interested in: