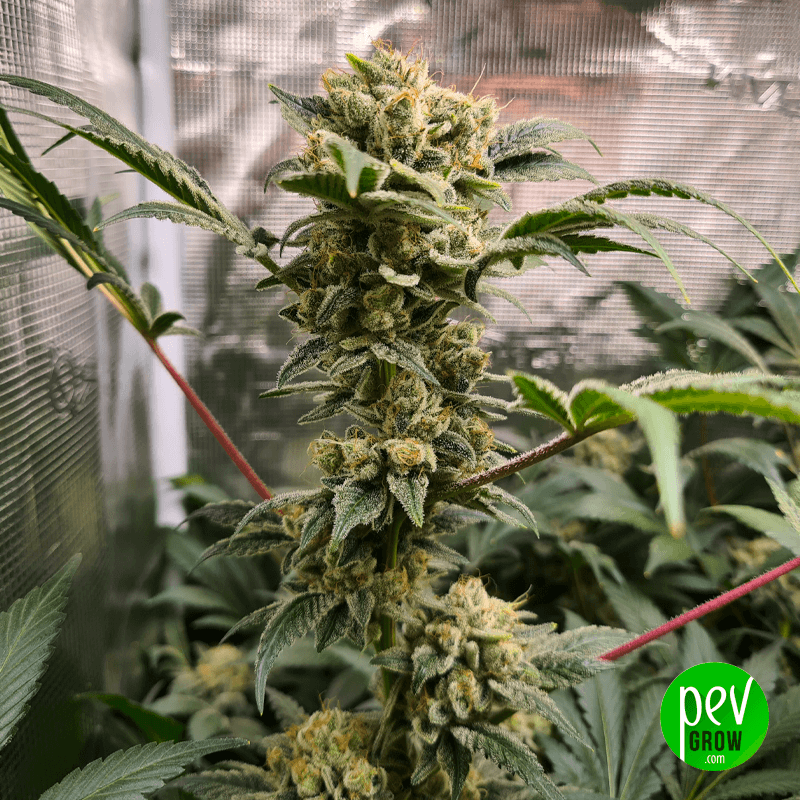 You can now find at our online store, the new OG Kush CBD from Spanish Seeds. One of the most desired varieties in the U.S., which Spanish Seeds has now crossed with a Pure CBD to mitigate the powerful effects it had, and make it affordable to all audiences, so that those who do not endure such powerful effects, can enjoy its incredible organoleptic properties.
What is OG Kush CBD like?
OG Kush CBD, is a feminized and hybrid seed, with a slight predominance Sativa of 60% against 40% Indica, and grows very slender, acquiring a medium size, with a good branching and a wide internodal distance, which favors proper ventilation avoiding the appearance of fungi.
How much does OG Kush CBD produce?
You are in front of one of the most productive varieties in the Spanish Seeds catalogue, which is suitable for outdoor and indoor crops. In outdoor crops without too much cultivation difficulty, you can harvest up to 1100 gr per plant, while in indoor crops the figures are 550 gr per m2. The best thing about all this is that you will be able to harvest in only 55-60 days from germination.
Which is the taste of OG Kush CBD?
OG Kush CBD, is perfect for lovers of flavors with personality and character. Its wood and diesel aroma, combined with its lemon flavor with spicy touches, give each puff a unique distinctive touch, which will make each one of them an authentic extrasensory experience.
Which are the effects of OG Kush CBD?
The best virtue of OG Kush CBD is precisely the balanced effects it produces. It is a variety with a high CBD content, which, as you well know, acts as antagonist of THC, mitigating the psychoactive effects of it, and provoking milder effects, characterized by a mental rise of medium duration and without the sofa effect typical of varieties with a high THC content.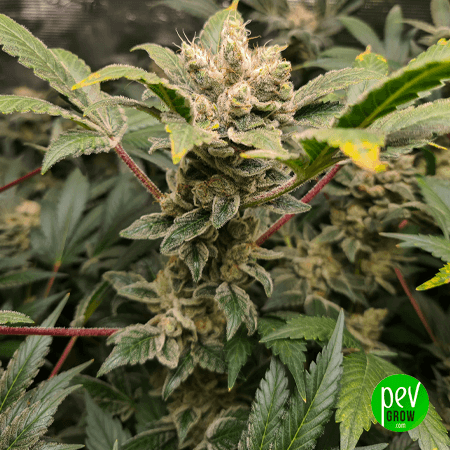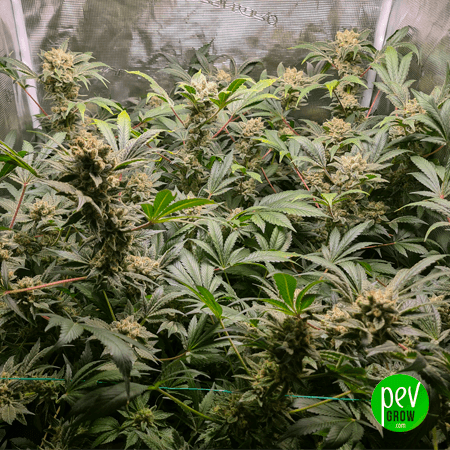 How is OG Kush CBD grown?
OG Kush CBD of Spanish Seeds, is suitable for both outdoor and indoor crops, and stands out for its ease of cultivation, leaving even the most novice in the field, can get the huge amount of buds it produces. In indoor crops, to achieve its maximum potential, I always use 9 pots of 11 liters, with a substrate of coconut so that its root growth is as broad as possible, and consequently its growth and yields.
In outdoor crops, I'm not very keen on transplanting, as they always slow down growth a little and that's why I always use a definitive 18-litre pot. If you also use Green Explosion of Top Crop, you will favour a greater root growth and consequently, you will be able to obtain the maximum amount of buds possible.
Buy now at PevGrow, OG Kush CBD from Spanish Seeds. Enjoy one of the most productive CBD-rich varieties in the world, and enjoy the medicinal properties of cannabis.
You may also be interested in: