Industrial Plant Auto CBD
100 day satisfaction guarantee
Discreet delivery worldwide
Unlimited cash on delivery
Description
Play Text to Audio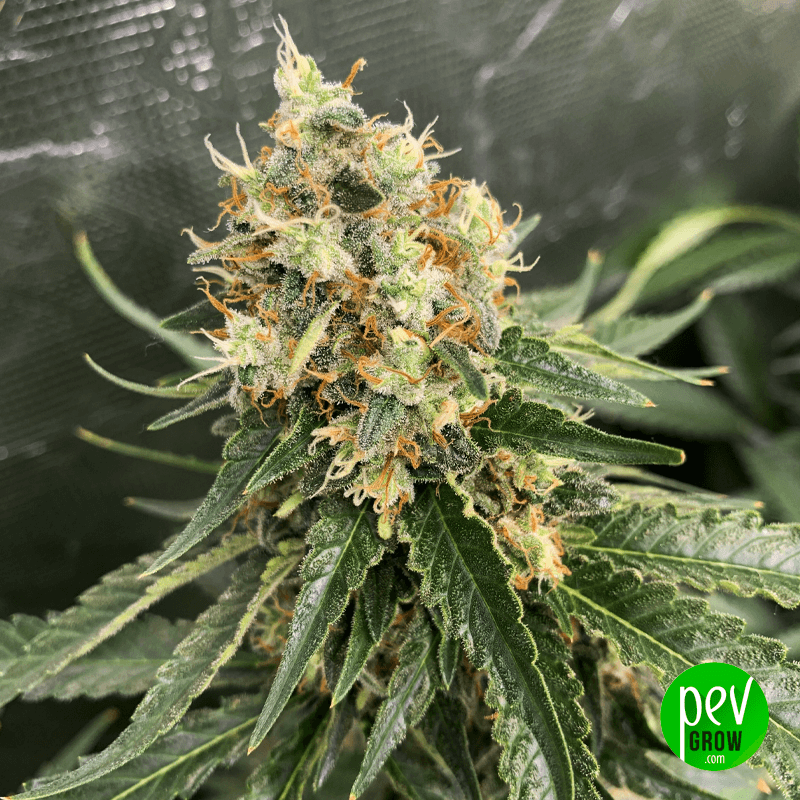 PevGrow is proud to present the Industrial Plant Auto CBD from Spanish Seeds. This variety was one of the first incursions of Spanish Seeds in the world of varieties rich in CBD, and is the result of the merger between Industrial Plant with a Pure CBD, which established the very high quality standards to be followed by its successors.
How is Industrial Plant Auto CBD?
Industrial Plant Auto CBD, is an autoflowering seed, feminized and hybrid, with a composition of 30% Indica, 20% Sativa and 50% Ruderalis. It grows strong and vigorous, resulting in a medium-sized plant that is characterized by the accumulation of flowers on top, and its lateral ramifications.
What is the production of Industrial Plant Auto CBD?
In productive terms, this variety is not one of the ones that will give you more buds, but it still has some respectable figures, for in just 70 days after germination, to be able to harvest in indoor crops up to 500 gr per m2, depending on the care you give it, while in outdoor crops, could collect up to 100 gr per plant.
Which is the taste of Industrial Plant Auto CBD?
The organoleptic properties of Industrial Plant Auto CBD, are characterized by intense and delicious taste of lemony Haze and an aroma, with notes of sweet fruits, Skunk, citrus and spices.
Which is the effect of Industrial Plant Auto CBD?
The effect caused by a good smoke of Industrial Plant Auto CBD, is characterized by its level THC:CBD 1:2, so they are very balanced, with a moderate mental rise, accompanied by a very pleasant body relaxation but that will not prostrate you to the sofa.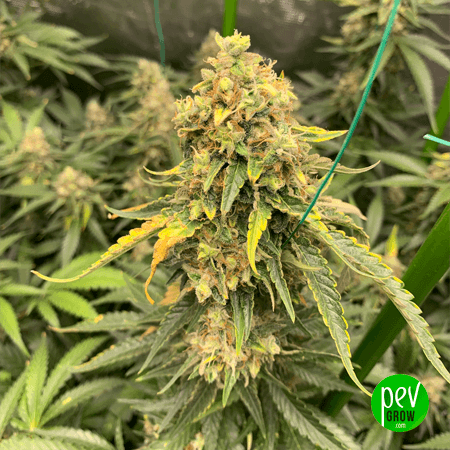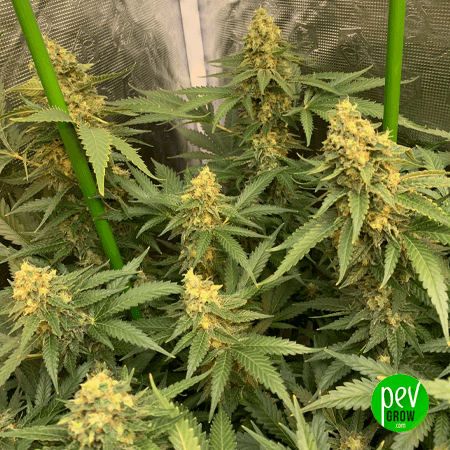 How do I plant Industrial Plant Auto CBD?
Industrial Plant Auto CBD, is suitable for both indoor and outdoor crops, and like all autoflowering crops, is really easy to cultivate. It is characterized by the fact that all its specimens are very homogeneous, perfect to be cultivated under a focus of 600W in indoor crops, where with about 14 pots of 7 liters, I have managed to collect up to 500 gr per m2. By the way, if you are a good dominator of the SOG crop, this strain is perfect for it.
In outdoor crops, I used Terra Vega de Canna, specially designed for soil, so that its root growth was greater, and therefore its size and much greater productivity. It is also very important that you use a definitive pot of 20 or 18 liters, depending on the space that you have in your terrace, to avoid transplants and that you stop its growth, being able to collect up to 100 gr by plant.

Discover with PevGrow, one of the first varieties rich in CBD created by Spanish Seeds. Do not miss the opportunity to enjoy the medicinal properties of cannabis, always in your Growshop of confidence!
We remind our customers residing in France that cannabis seeds not listed in the European Community catalogue are products intended for genetic conservation and collecting, but not for cultivation. It is strictly forbidden to germinate them on French territory, except for those authorised by the European Union. We advise our customers not to violate the law in any way and we cannot be held responsible for their use.
Data sheet and characteristics
Type:
Autoflowering
Banks:
Spain Bulk Seeds
Genetics:
Haze
Industrial Plant x Pure CBD
Skunk
Phenotype:
Hybrid (INDICA/SATIVA)
Indoor production:
300-500 gr per m2
Outdoor production:
25-100 gr per plant
Outdoor height:
1,2 m
Crop cycle since germination:
70 days
Features:
High CBD
Weather:
Cold climates
Sunny / Mediterranean
Temperate / continental
Effects:
Medicinal
THC:
5%
CBD:
10%
Flavor and aroma:
Fruity
Lemon
Opinions and doubts about Industrial Plant Auto CBD
Leave us your opinion or ask us any questions you have about this seed and participate in the raffle!
Among all those who comment or send us your questions, there will be a monthly raffle for a €50 voucher for your purchases at Pevgrow. What are you waiting for? Write us and participate!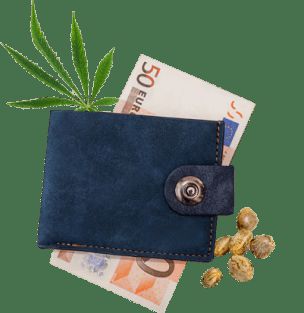 Customer reviews Industrial Plant Auto CBD