Reading Time
6
minutes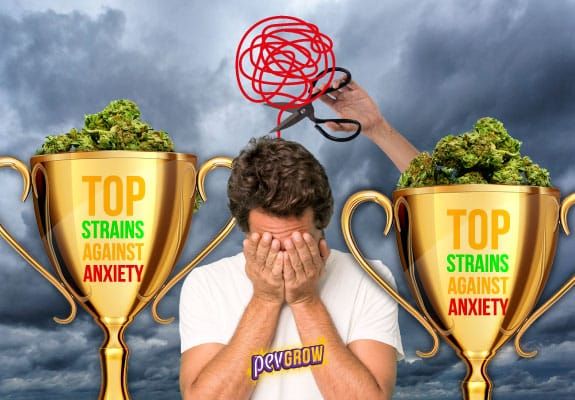 Cannabis and anxiety have a curious relationship because just as some varieties can help treat it, there are others that can be counterproductive. That's because there are many varieties of marijuana with different cannabinoid profiles and different effects, just as there are various types of anxiety that can increase or decrease depending on different situations or times. In this article we are going to see which are the best marijuana strains to treat anxiety, and in the process we are going to share other information that we think you may find interesting.
⭐ What are the best strains to combat anxiety?
Until just a decade ago, it was thought that the best marijuana varieties were the indica ones, because then the properties of cannabidiol, the cannabinoid that has proven to be more efficient in treating many different diseases, were not as well known. We now know that the most suitable marijuana strains to improve anxiety states are those rich in CBD, especially when they also contain certain terpenes such as myrcene, linalool, and to a lesser extent limonene, since they are terpenes that promote relaxation.
⛳ Best CBD Strains to Treat Anxiety
ACDC: One of the most consumed varieties in North America at a medicinal level in general, since its effect is very relaxing and the high produced by other genetics is barely noticeable. It contains around 14% CBD, and thanks to its terpene profile it is very effective against anxiety.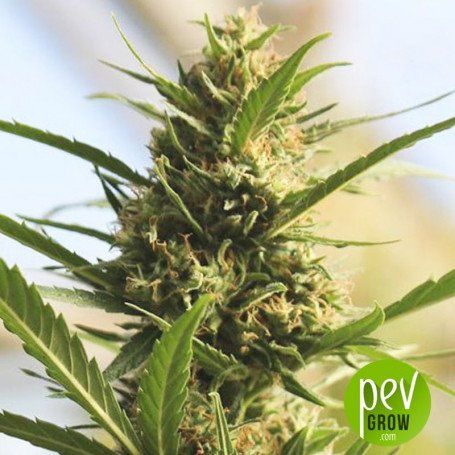 Buy Cannaboom CBD+ ((Harlequin x Sour Tsunami) x ACDC)
Harlequin: A very effective medicine to treat specific or permanent anxiety states, which also has an intense flavor that is very pleasant to the palate. Its cannabidiol concentration ranges between 18% and 22%, and the THC content does not usually exceed 0.5%, so it does not cause psychoactive effects.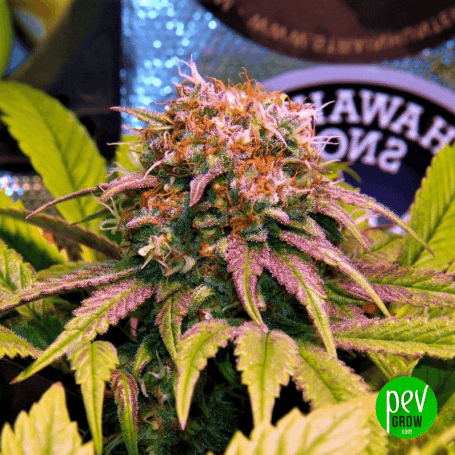 Buy Harlequin
CBD Time: Its chemotype is perfect for fighting anxiety because it produces around 16% CBD but contains a large amount of limonene, causing a very interesting therapeutic entourage effect. The effect is relaxing and uplifting with a very long duration, and its cultivation is so simple that it is suitable for any level of cultivation.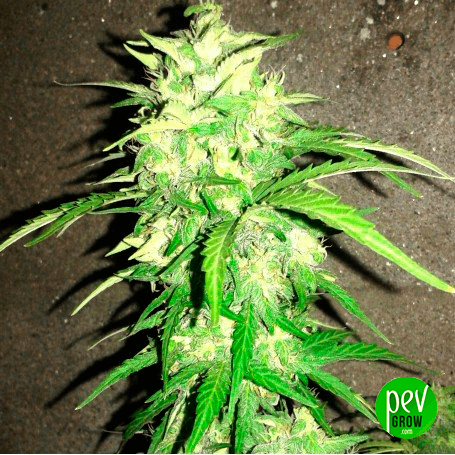 Buy CBD Time
Best CBD Strain for Anxiety and Depression
People who suffer from depression as well as anxiety need a variety of cannabis with calming but mood-elevating effects. In this sense, strains with a ratio between THC and CBD of 1:1 may be the most effective, since on the one hand cannabidiol relieves stress and anxiety, and on the other hand THC helps to lift your spirits, makes you see everything from a different point of view and increases joy. From our point of view, the best variety of marijuana rich in CBD to treat anxiety and depression is the famous Amnesia CBD, slightly more sativa than indica, with a THC content of 8% and a CBD concentration of 10%.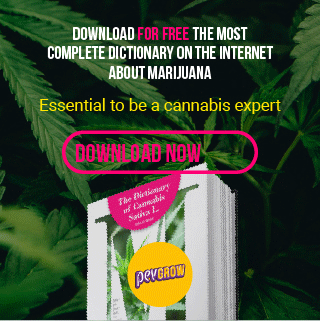 Free Download
Cannabis Dictionary
2023 Edition
Insert a correct email address
You must accept the privacy policy
SITE OF SHOPS ONLINE S.R.L with CIF: B98262777 and address for notifications in C/ VEREDA MAS DE TOUS Nº 22 LOCAL C, 46185 LA POBLA DE VALLBONA, VALENCIA, Phone: 961658271 Email: customer(at)pevgrow.com
At the name of Consulting we process the information you give us in order to provide the requested service, perform the billing of the same. The data provided will be kept as long as the business relationship is maintained or for the years necessary to comply with legal obligations. The data will not be transferred to third parties except in cases where there is a legal obligation. You have the right to obtain confirmation as to whether SITE OF SHOPS ONLINE S.R.L. is processing your personal data and therefore you have the right to access your personal data, rectify inaccurate data or request its removal when the data is no longer necessary
✨ What is the best strain to treat anxiety and stay focused?
In this case, the best varieties of cannabis are the sativas that contain a certain amount of CBD, at least the same as THC but it can be a little more since it is about improving the state of anxiety without feeling very high at the cerebral level, to be calm but focused. Marijuana with a ratio between THC and CBD of 1:1 and 1:2 may be the most suitable in this regard, and here are some interesting options in this regard.
OG Kush CBD: The genuine American flavor but with a special effect, as it produces exactly the same amount of THC as CBD, so the psychoactive effects are mitigated and the anxiolytic medicinal properties are enhanced. It doesn't take much to get you into orbit, without clouding the mind or causing paranoia, and just like the original OG Kush, it's a long-lasting effect.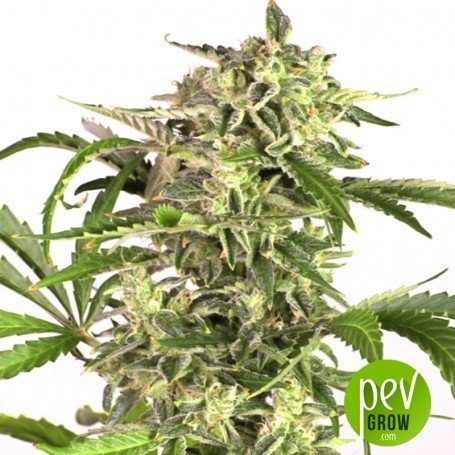 Buy OG Kush CBD Strain
CBD C99: The most medicinal version of the mythical Cinderella 99 is a gift for the soul, because its power combines great relaxation with an amplified state of mind that keeps you totally focused but with greater happiness. Its ratio between THC and CBD is approximately 1:1, although some phenotypes have a little more cannabidiol than THC. If you also like fruity flavors, you will love CBD C99, a real explosion in the mouth.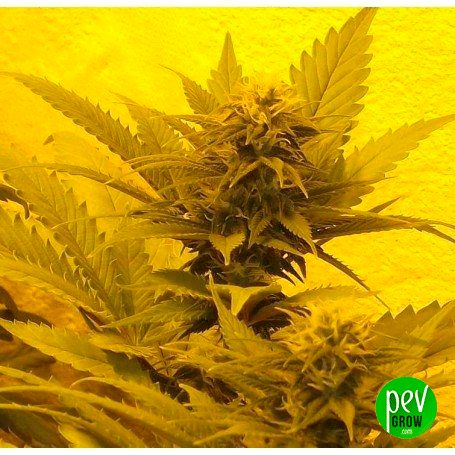 Buy CBD C99 Strain
Girl Scout Cookies CBD: A special chemotype that combines relaxing terpenes with a cannabinoid profile that highlights its high proportion of cannabidiol, with a 1:2 ratio. Its effect is so effective that it is capable of transforming anxiety into well-being with just a few puffs. Not only does it keep you focused, it seems to improve your ability to concentrate while calming your mind and relaxing your body. Its flavor is earthy and citric thanks to its high content of myrcene and limonene.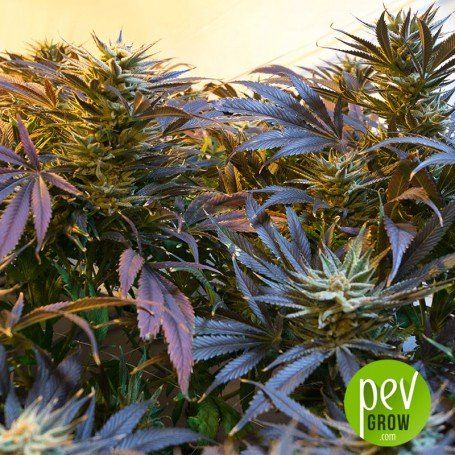 Buy Girl Scout Cookies CBD
👌 Best Indica Strain to Treat Anxiety
As I told you at the beginning of this article, before the arrival of CBD-rich varieties, cannabis users treated their anxiety above all with indica genetics, since their effect is generally very relaxing in every way. In this case, there are very effective pure indica varieties and there are also mainly indica hybrids that can be even better as a natural anxiolytic medicine. Below you can see 3 examples of special indica marijuana seeds to combat and prevent anxiety:
Northern Lights: This plant has been one of the most used to treat anxiety and other health problems for more than 40 years, and its effect is super relaxing and long lasting. If it is consumed a lot it can become sedative, it leverages a lot and it is not surprising that it leaves you totally asleep, but the most important thing is that it eliminates anxiety completely.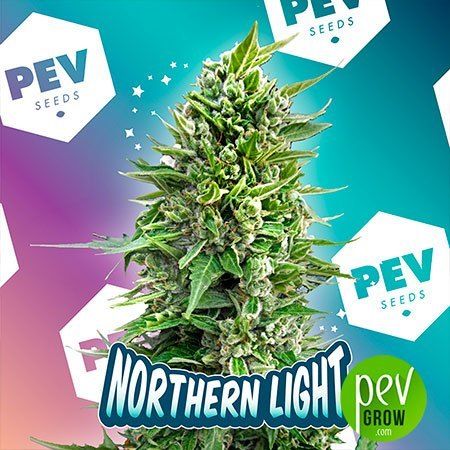 Buy Northern Lights
Hash Plant: Another classic cannabis, it is possible that more powerful indicas have appeared in recent years, but Hash Plant has been proving its effectiveness against anxiety for several decades, so we think it may be one of the best in this field. sense. Another point in its favor is its ease of cultivation, early flowering and high production, very complete as you can see.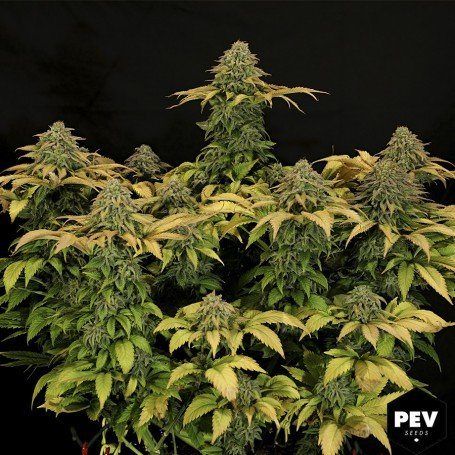 Buy Hash plant
Grandaddy Purple: It is one of the most used varieties in the United States and Canada at a medicinal level, and this is not by chance. A peculiarity of this genetics is that despite being an indica, its effect does not leverage or cause much sleep, it keeps you alert but with the brain and the body totally relaxed. The flavor is surprising for its intensity and definition, very fruity.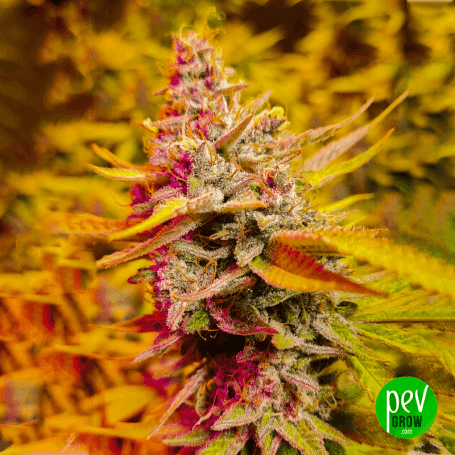 Buy Grandaddy Purple
📲 Anxiety attacks caused by weed
We have already seen that there are many varieties that can improve anxiety states, but can weed cause anxiety? The answer is yes, there are people who can experience anxiety after using cannabis for different reasons. There are even consumers who do not normally suffer from anxiety and at a given moment may suffer from it because they are going through a bad personal moment or are in a specific situation. There are also people who should not use cannabis because it can worsen their nervous state and thus increase anxiety.
Are there strains of cannabis that can cause anxiety? It could be said that some varieties such as pure sativas and mainly sativa hybrids are more prone to it because their effect stands out for being spicy, stimulating, with a lot of brain activity that can end up causing anxiety. This type of yerba is preferred by many consumers, but it is not the most suitable for certain people and especially for certain times.
🚀 Conclusion
The best marijuana strains to treat anxiety are indica and CBD-rich regardless of whether they are indica or sativa. In this article we have seen that yerba mate can be an excellent natural anxiolytic, but it can also be counterproductive if the right variety or the right time is not chosen. If you have learned something or think that this information may be interesting for other people, I would ask you to share it on your social networks.
✅ Frequent questions
Why does weed make me anxious after years of smoking?
Well, this is something that can happen with cannabis just like it can happen with coffee, caffeinated soft drinks, and other stimulants. Something that feels good to you today may feel bad tomorrow, and this does not depend only on what you drink because in many cases it has more to do with your mental state and general health. Personally, it has happened to me at times in my life that for one reason or another I suffered from anxiety, and cannabis, more than helping me relax, accentuated the problem. If this happens to you, there are 2 options, either look for a more effective variety to combat anxiety like the ones we have seen in this article (since I tried the varieties with a 1:1 ratio my condition improved) or directly stop consuming.
Can you get a medical marijuana card for anxiety?
In several states of the USA it can be obtained for this reason, New Jersey, Pennsylvania, North Dakota, and now also in Puerto Rico. Then there are other states like California, Oklahoma and Missouri that leave the decision to issue the card for anxiety disorders up to the doctor. It is estimated that approximately 1 in 3 people in the United States will suffer from anxiety at some point in their lives, so it is certain that it will soon be possible to apply for a medical marijuana card for this reason in many other states.
Is a marijuana hybrid good for anxiety?
It depends on its chemotype, but if it is a hybrid that has high CBD values ​​it can be very good for treating anxiety, but a hybrid or polyhybrid that shows high amounts of myrcene, linalool and/or limonene in its terpene profile could also work. As a general rule, mainly indica hybrids are better for anxiety than sativa hybrids, but you always have to take into account their content of THC, CBD, other cannabinoids, and of course terpenes.
Die besten Skunk-Sorten aller Zeiten →