Our kit with a cabinet of 240x120x200 cm. (7.8 x 3.9 x 6.5 feet) allows you to make large indoor cannabis crops. It is large enough to grow 32 indoor plants from seed and up to 72 cuttings in Sea Of Green, that's up to you.
It has everything you need to carry out a cannabis cultivation indoors from start to finish, as we give you even the seeds and fertilizers. The assembly of all elements is very easy and will not take more than an hour to have your grow kit ready.
What does this kit contain for growing cannabis indoors?
Pure Tent Vers 2.0 Growing cabinet of 240 x 120 x 200 cm. (7.8 x 3.9 x 6.5 feet)
Manufactured with premium materials, the Pure Tent Vers cabinet is very solid and resistant, ideal for withstanding temperature and humidity changes without being damaged. The assembly is very simple and fast, you do not need tools or special skills, in less than 10 minutes you have it.
The interior side of the canvas has a 95% reflection power, like the whole cabin is a huge reflector, optimizing the light to the maximum. On the other hand, the external part of the canvas is black and opaque, and does not let a single photon escape, as well as providing thermal insulation.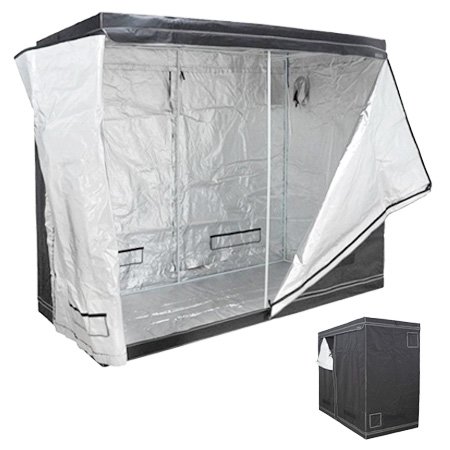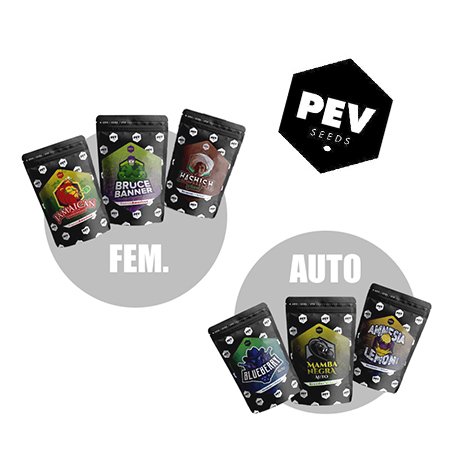 PEV Bank Seeds' Feminized or autoflowering seeds
24 feminized or autoflowering cannabis seeds from PEV Bank Seeds, to be chosen by yourself from the following options:
Hash Plant: Very resistant and powerful variety, very indica and with a big layer of resin.
Jamaican Lambsbread: Plant of big size, pure sativa, of high production of flowers.
Bruce Banner: Cross between OG Kush and Strawberry Diesel, very powerful, tasty and resinous.
Mamba Negra Auto: From our point of view is the best autoflowering plant in the market.
Blueberry Auto: Our longest running Blueberry, but with automatic flowering and more vigorous.
Amnesia Lemon Auto: Sativa autoflowering high production seed, with very fast development.
You can choose between sativa, indica, hybrid or auto, whichever you prefer.
2 600w HPS lighting kits
Composed by 2 Agrolite magnetic ballasts, 2 open stucco or smooth reflectors and 2 Hortilight mixed spectrum bulbs, so they're good for both growth and flowering. With this lighting you can get up to 1200 grams (42.3 oz) of harvest every 3 months, so you can get almost 5 kilos (176 oz.)per year.
You can also buy your complete growing kit with electronic ballast or add a Cooltube to the ballast you prefer.
This is undoubtedly the best investment you can make if you are a weed user, produce your own weed and forget about the black market. Remember that it is necessary to change the bulb every 3 crops because the high pressure sodium lights lose much of their power with use.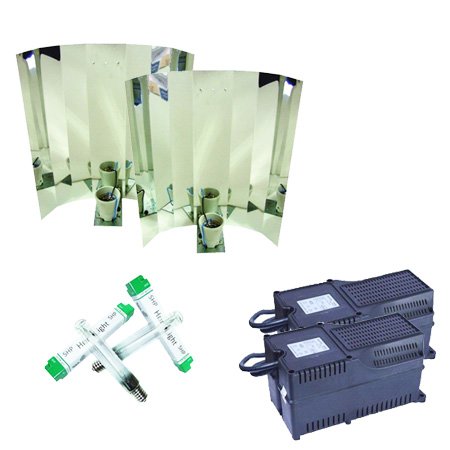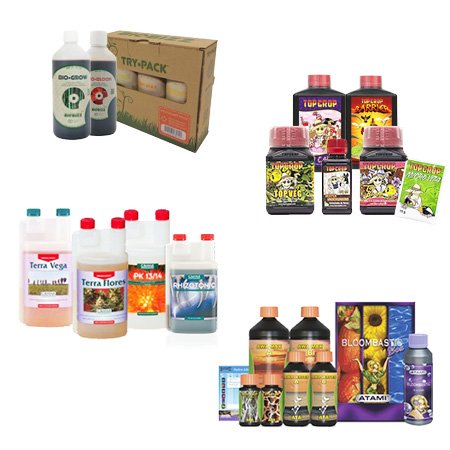 Fertilizer package of your choice
Complete kit of liquid fertilizers of different brands and formats for you to choose the ones you prefer. You have different options between organic or mineral from different companies of the sector famous all over the world:
Ata Bloombastic mineral pack: Contains all the fertilisers needed for a crop.
Canna mineral pack: Contains 1pc - Terra Vega 1 litre (0.26 US gal.), 1pc - Terra Flores 1 litre (0.26 US gal.), 1pc - PK 13/14 500 ml. (16.9 US fl. oz.) and 1pc - Rhizotonic 250 ml. (8.5 US fl. oz.).
Biobizz Organic Pack: Composed of 1pc - Bio Grow 1 litre (0.26 US gal.), 1pc - Bio Bloom 1 litre (0.26 US gal.) and Trypack of stimulators.
Top Crop Organic Pack: Composed of Beginner's Pack, 1 pc - Barrier 250 ml. (8.5 US fl. oz.), 1 pc - Top Candy 1 litre (0.26 US gal.) and 1 pc - Micro Vita 15 gr.
Odour filter (optional)
A good carbon filter is the best system we can put in our growing cabinet for controlling odors caused by cannabis plants during flowering. It is connected to the extractor to evacuate the air inside and leave it clean, without suspicious odors that can give us away. We offer you a selection of these two options so that you can choose the one you prefer.
- Mountain Air 697 m3/h: The best, great durability and efficiency, with washable external layer.
- Koalair of 540 m3/h: 17.000 hours of estimated useful life, very good quality/price ratio.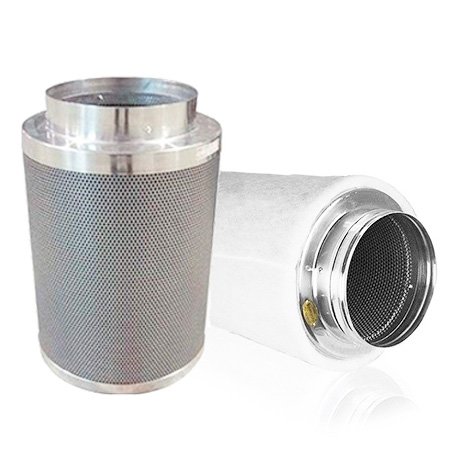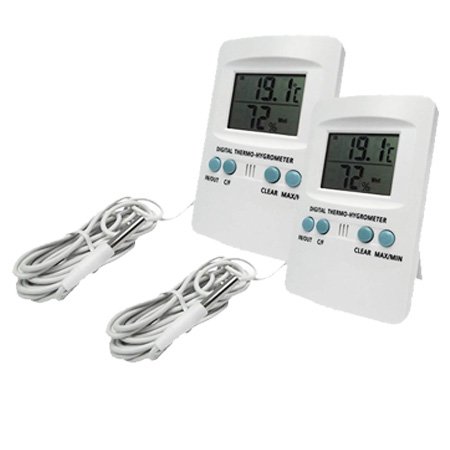 2 Thermohygrometers with probe
This device of the brand Cornwall is very practical, as you can place it outside the cabinet to check the environmental parameters without opening it. The important thing is to place the probe always at the height of the highest points of the plants, to have the most reliable readings inside.
Its screen is digital, and you can see the temperature and humidity of the cultivation area constantly, as well as check the maximum and minimum parameters that have been recorded. In every indoor cultivation there should be a good thermohygrometer and check it often.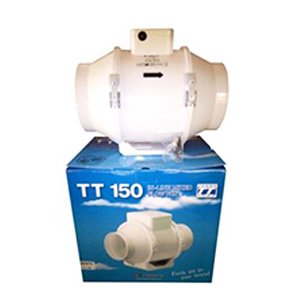 TT Vents 150 mm. 2 speed extractor
It is the one in charge of taking out the hot or stale air from the growing cabinet, it is very silent and its power reaches up to 520 m3/h.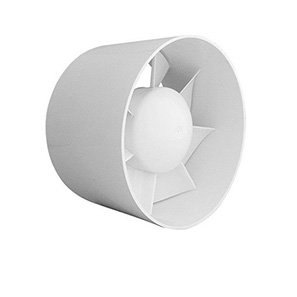 150 mm helical extractor
In-line extractor to be used as an intractor, that is, to put air into the crop. It consumes very little, is silent and has a power of 300 m3/h.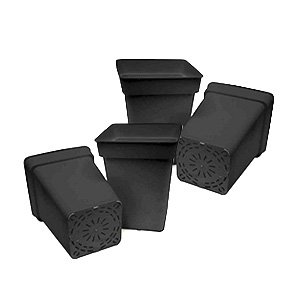 24 black square pots 7L.

Black square plastic pots 20 x 20 x 27 cm. (7.8 x 7.8 x 10.63 inches) the classic ones for indoor cultivation. With quality material and high bottom to facilitate the drainage.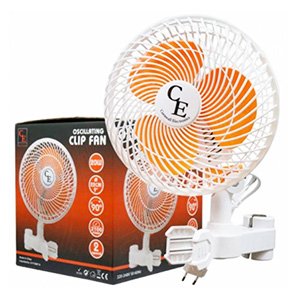 2 Fans with oscillating clip
These are 2-speed fans, very practical, as they come with a clip on the back, to be fixed on the cabinet structure.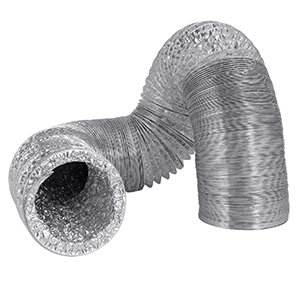 Flexible tube for extraction
10 metres (32.8 feet) of flexible aluminium tube with a diameter of 152 mm. (6 inches) to connect to the extractor and thus take the air out of the cultivation cabinet.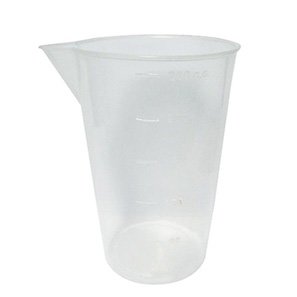 Measuring cup

It is used to check the amount of fertilizer we dilute in the irrigation water, it can measure up to 250 ml. (8.45 US fl. oz.) and every good cannabis grower needs to have one.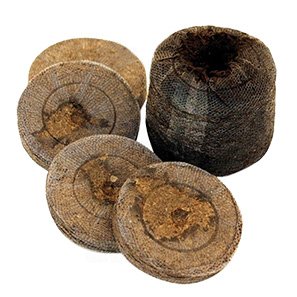 24 Jiffy 33 mm.

Pressed peat discs or tablets used to germinate seeds. When in contact with water they swell up, making transplanting much easier.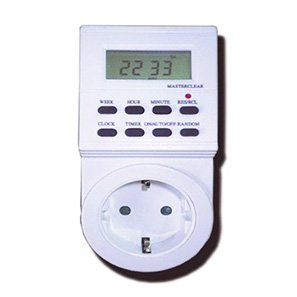 Digital timer

Cornwall electronic programmer, with 8 functions, hourly, daily and weekly. Perfect for setting the photoperiod of your crop.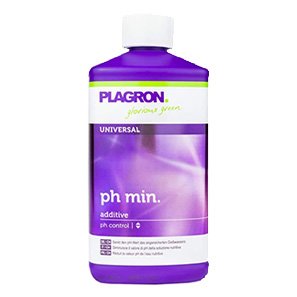 PH reducer liquid
500 ml. (16.9 US lq. oz.) bottle of Plagron brand phosphoric acid, perfect for adjusting the pH of your favorite plant's nutrient solution.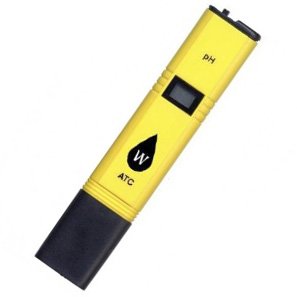 Digital PH meter

Manual PH tester by Wassertech, pen type, very comfortable to use, reliable, quick reading and its calibration is very simple.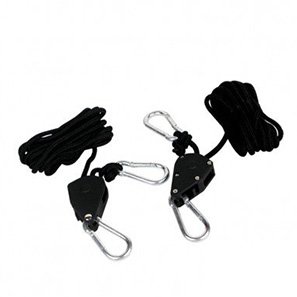 4 Pulleys to hang the reflector

2 sets of practical pulleys from Neptune Hydroponics, to raise and lower the light of the crop as many times as you need.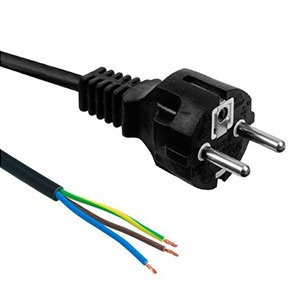 2 Power cables for the extractor

The cables needed by the screw extractors to connect to the electricity. Quick and easy setup.
Tips for your indoor cultivation
If you're going to get started in indoor cannabis self-growing, I advise you to take a look at our blog. There we have published many articles that can help you in these moments, guides, tricks, tutorials, etc. Before choosing fertilizers and seeds think about your needs and interests, as you can choose organic or mineral liquid fertilizers, from different brands but all well known, and among the varieties of cannabis we offer you have a little bit of everything, feminized photodependent and autoflowering, Indicas, Sativas, hybrids, sweet flavors, incense, citrus, fast flowering, large production, etc.