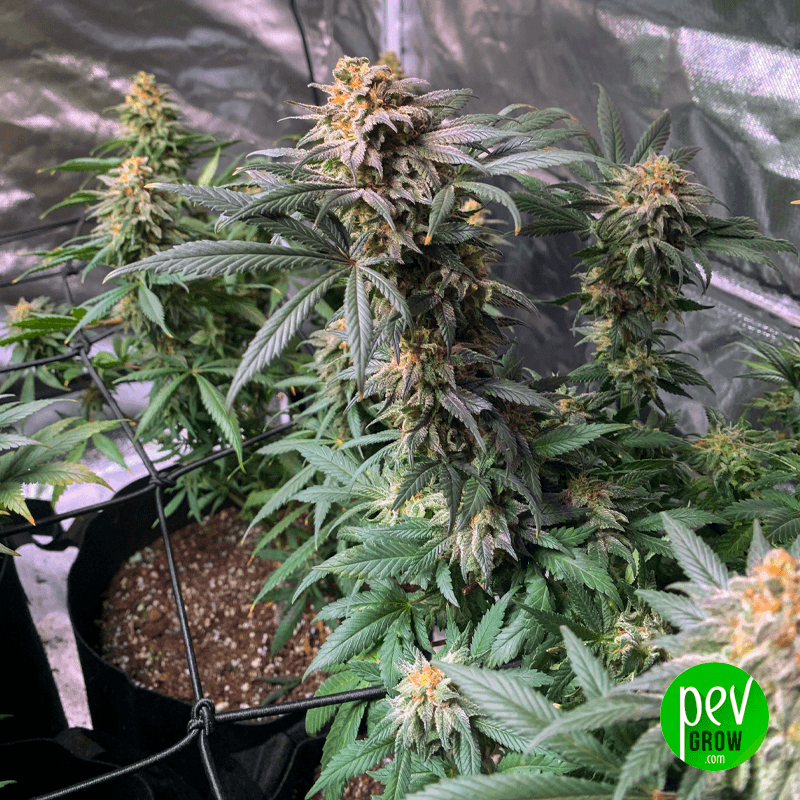 Dear cannalovers!! Welcome to PEV Grow!
Worldpharma Biotech is proud to present its new pure cannabidiol hybrid Pakistan Chitral CBD feminized. A new photo-dependent genetic for all medicinal cannabis lovers.
In their development, the technicians of Worldpharma Biotech have taken as genetic starting point a 100% indica THC-rich strain as is Pakistan Chitral Kush, to obtain, through successive hybridizations with industrial hemp cultivars of high CBD content, a powerful commercial chemovar with THC values below 1%.
Chitral's offspring come from the place in Pakistan where is processed one of the best hash in the world, growing narcotic cannabis  of fast maturation and excellent resin quality.
As good indica strain, one of its main features is its great resistance to fungi, both in indoor and outdoor crops, developing great yield and magnificent organoleptic properties, even in non-biological soils such as aeroponic and hydroponic systems.
Pakistani ancestors of Pakistan Chitral CBD Feminized have been increasing their potency in THC due to the selection of highly psychoactive clones for Hash processing and the design of high performance extractions for drug obtention purposes; Although THC and its main acid derivative (THCa) extracted directly from the plant are very interesting as antioxidants at neurological level and as potential anticarcinogenic agents, we cannot ignore the positive effects due to the action of all cannabinoids in a synergistic way (entourage effect), taking into account the fashionable cannabinoid: CBD. 
What is CBD?
Cannabidiol (CBD) is one of the most highly concentrated cannabinoid compound found in cannabis, particularly in chemotypes that have been oddly cultivated for hundreds of years to obtain fibre or seeds.
It's an isomer of THC, which is not psychoactive, but with a battery of very interesting biological effects.
Decreased for decades, it's the compound responsible for reducing the psychotropic character of THC, also increasing its threshold of psychoactive doses, almost completely eliminating the problems arising from THC dependence and the effects of its withdrawal. Although we know that THC, in itself, is one of the substances with the lowest dependence index, in relation to other legal and illegal substances.
Here is a summary of the therapeutic value of CBD and its possible derivatives, currently under research:
Anti-inflammatory
Antioxidant
Neuroprotective
Anxiolytic
Antidepressant
Analgesic
Antitumoral by activation of apoptotic pathways
Antipsychotic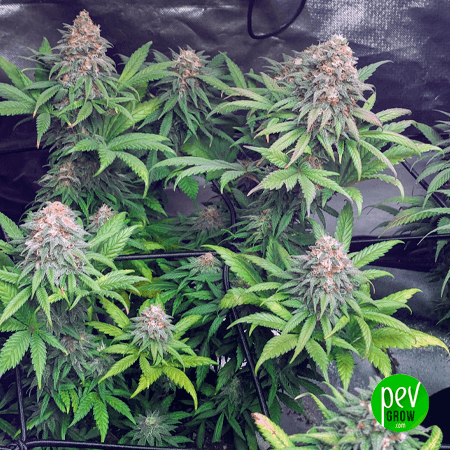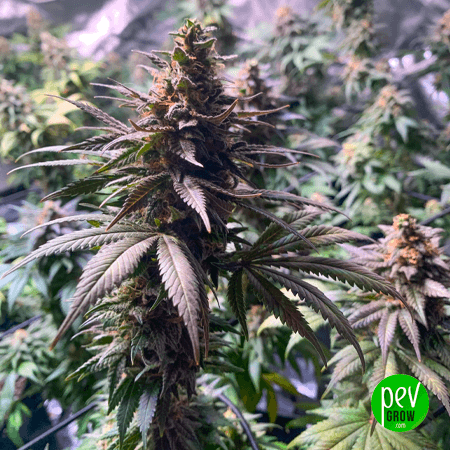 How to use Pakistan Chitral CBD Feminized?
This feminized cannabis strain provides a chemotype that stands out for its CBD ratio of THC 25:1, eliminating the psychoactive power of the THC-rich genetics that characterize them, making it an excellent strain for medicinal use. Its THC content is slightly less than 1%, preserving a percentage of between 0.5 and 1% on average for this cannabinoid.
The effect it provides is an impassive calm, leaving you with an indescribable feeling of peace and quiet.
The medicinal effects of CBD and its enhanced synergistic provided by the rest of cannabinoids and terpenes are ideal for states of generalized anxiety, fibromyalgia, chronic neuropathic pain, neuralgia and oncological pain. It is also effective in reducing muscle spasms, spasticity due to neurological ailments, and the reduction of seizures derived from epileptic states or demyelinating neurodegenerative diseases.
The medicinal value lies in the edible preparations derived from the plant, extracted by Rosin Hash and BHO, and other more professional extraction methods, which provide the best quality CBD oil with this cannabis strain.
At PEV Grow we will continue to inform you of the latest developments in clinical and plant research that Worldpharma Biotech keeps doing. 
We hope you enjoy the Worldpharma Seeds strains!
You may also be interested in: