From PEV Grow, your online cannabis temple, I have the pleasure of announcing the stats of a veteran that it's going to take the level of our seed catalog to the stratosphere: Critical x Hindu Kush. A magnificent thing!
The typical American genetics that all European smokers have the pleasure to enjoy since the 90s. Personally, I keep a nice memory, because it was one of the first cult specimens and since then, it hasn't slowed down even a little bit!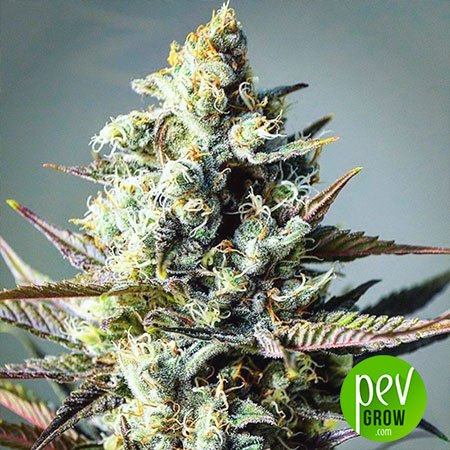 How's Critical x Hindu Kush?
This variety is a dominant indica hybrid, marked by its robust talent and its easiness of handling under the bulbs. It has an adequate height, it won't give you any problems and it's very easy to cultivate. It's perfect for people just starting in this world and want a plant that isn't that hard to handle.
What does Critical x Hindu Kush taste like?
Its organoleptic properties will bring you back to the 90s, when the flavors had much more personality and body. With a sandalwood and incense scent, that will bring back the nostalgia.
What's the effect produced by Critical x Hindu Kush?
It's perfect to smoke it at the end of the day, on your couch with a nice glass of wine in hand, because it's so relaxing and comforting.
How is Critical x Hindu Kush cultivated?
In indoor crops, due to its indica structure makes it is necessary having full control of the ventilation system, to avoid rot. To achieve this, program the extractor to start working while the bulb is on, and during total darkness, program it to activate for 15 minutes per hour during the growing period and for 30 minutes per hour during the flowering period. I cultivated it not a long time ago and I used 7 L pots, and that provided an outstanding crop. I used the Cultibox Light and it allowed me to have up to 12-13 plants per square meter.
In outdoor crops it will be ready by late September, avoiding the cold and rains. You won't have issues with it, not even in country zones where summer is shorter. I recommend planting it directly on the ground, where it will grow to its peak. It won't surpass 200 cm, so it will be manageable and easy to cultivate. In the last weeks of its flowering season, don't forget to wash the roots to remove the fertilizer waste, avoiding damaging its organoleptic properties.
How much does Critical x Hindu Kush yield?
The Critical x Hindu Kush yield will leave everyone satisfied, even more so taking into account that it's a quick growing weed, providing up to 400 grams per plant. Impressive!
Spanish Seeds is specialized in the creation of very special hybrids, combining the most impressive genetics in the world at a very outstanding price. Buy it now!