100 day satisfaction guarantee
Discreet delivery worldwide
Unlimited cash on delivery
Description
Play Text to Audio
Now you have at the best price on Piensa En Verde Grow Shop, Blue Cheese from seedbank Expert Seeds.
This marijuana plant, born of the marriage between the beautiful Blueberry and exquisite Cheese. As a result we have a strain of unique flavor, a mixture of hard cheese, with a hint of blueberry.

The Blue Cheese is an almost pure indica (90%) and should enjoy at the end of the day when you want to disconnect, since its effect is very relaxing to the body.

When we harvest Blue Cheese indoor, we get more than half a kg per m2, dry flower flowering in two months. Outdoors, it will reach its full maturity in mid / late September in the Northern Hemisphere, and will produce about 1 kg per plant.

Its large, dense buds bursting with resin, and a THC level above 20%, is a strong candidate for Extraction of BHO.
Bank: Expert Seeds
Cultivation: Indoor-outdoor
Type: Mostly indica 90%
Flowering time: 60 days
Type: Feminized.
Genotype: Blueberry x Cheese UK
Indoor Yield: 500 g / m2
Outdoor yield: 600-900 g / plant
Flowering time: 60 days
Harvest Month: September
THC: 20%
We remind our customers residing in France that cannabis seeds not listed in the European Community catalogue are products intended for genetic conservation and collecting, but not for cultivation. It is strictly forbidden to germinate them on French territory, except for those authorised by the European Union. We advise our customers not to violate the law in any way and we cannot be held responsible for their use.
Data sheet and characteristics
Type:
Feminized
Banks:
Expert Seeds
Genetics:
Blue
Blueberry
Cheese
Features:
Indica seeds
Effects:
Relaxing
Flavor and aroma:
Blueberry
Cheese
Opinions and doubts about Blue Cheese Expert Seeds
Leave us your opinion or ask us any questions you have about this seed and participate in the raffle!
Among all those who comment or send us your questions, there will be a monthly raffle for a €50 voucher for your purchases at Pevgrow. What are you waiting for? Write us and participate!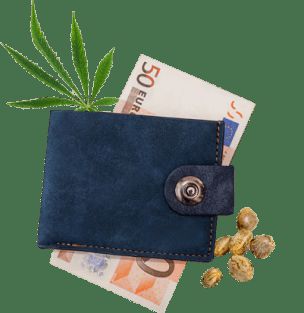 Customer reviews Blue Cheese Expert Seeds