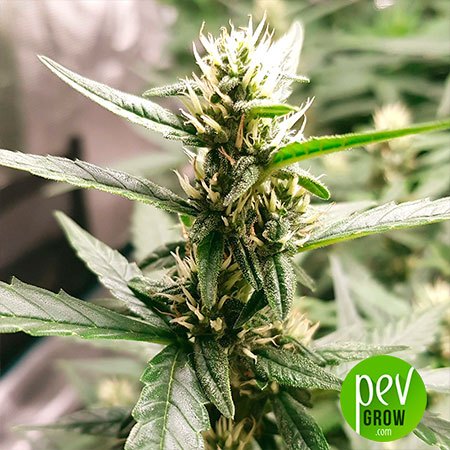 Now available in our online store, Amnesia of the famous and reputable Seed Stockers seed bank. Its genetics is due to the fusion between the original variety of Amnesia, Outlaw Amnesia and Super Silver Haze, giving as a result of this union a timeless classic that will leave you with your mouth open, we warn you that Amnesia is not suitable for everyone!
How is Amnesia?
Amnesia is a feminized and hybrid seed of clear Sativa predominance that will determine its powerful and psychoactive character, not suitable for all audiences. It will grow like a medium-sized plant with a discreet, above-average bud production, but it is not precisely this argument that amnesia smokers love, but its stratospheric effect, for its purity and quality.
Which is the production of Amnesia?
Amnesia is not a variety that stands out for its huge harvests of buds, but is rather discreet (not to be confused with a low production level, since it is higher than the average of feminized seeds) and bases its success on the fact that it is worth little and good rather than much and of poor quality. Every bud Amnesia gives you will be a work of art ready to be sculpted. Amnesia is one of those varieties that a grower should have in his crop sometime in his life.
Which is the taste of Amnesia?
Its aroma and taste are directly marked by its Haze genetics, which gives it a powerful taste with earthy notes that makes you want to repeat after a puff over and over again, but calmly because each puff is a huge experience.
What effect does Amnesia have?
Amnesia is a real beast, Seed Stockers seems to have put this little girl in the genetic gym for years. Its effect is extremely powerful and psychodelic, even the most experienced smokers will wobble and as its name suggests in some smokers (especially the most inexperienced) can cause episodes of true amnesia.
If you are a lover of strong emotions, look no further because you have found the love of your life.
How is Amnesia grown?
Amnesia has been designed so that it can be grown in any environment, whether indoor or outdoor, its ease of cultivation means that any grower, whether senior or junior, can take advantage of this great variety.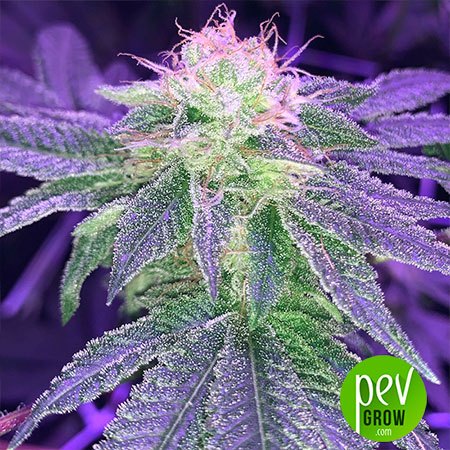 Buy now at PevGrow, Amnesia. If you are looking for strong emotions, Amnesia is your strain, its devastating effect is its main letter of introduction, Do you dare to live the experience?
You may also be interested in: