Now available at our online store, a new seed from Seed Stockers to increase our catalog of feminized seeds, the new AK 420 Auto. The new AK 420 Auto comes from an AK 47 that was merged with Colombian, Thai, Mexican and Afghani, all combined with a Ruderalis that gives it that autoflowering characteristic.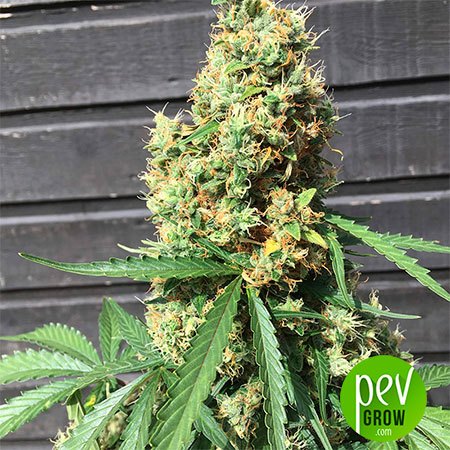 ¿What is the structure of AK 420 Auto?
This is an autoflowering, feminized and hybrid seed with a predominance of sativa, which enhances its effects even more. It will grow strong and vigorous, becoming a medium plant that in indoor crops can reach 100 cm and in outdoor crops can rise to 150 cm, with an extensive branching and a large production of buds.
How much does AK 420 Auto produce?
AK 420 Auto is a variety with a really good productivity based on the flowering period of only 8-9 weeks, after which we can obtain between 350-500 gr per m2 indoors. Welcome to the world of the cannabis exclusivity, you deserve the best and for that reason we bring you one of the strains that are worthy of the most exclusive smokers.
What does AK 420 Auto taste like?
Its taste and aroma are absolutely magnificent, and they are not easily forgotten. It has earthy and powerful tones marked by its Skunk genetics, which will make this variety a fixture in the crops of all car lovers.
Which is the effect of AK 420 Auto?
AK 420 Auto has powerful and psychoactive effects that will make even the most experienced grower stagger, so if you're an initiated smoker be careful because you can kiss the canvas in the first round! It is perfect for laughing with friends and is also beneficial as medicinal marijuana has been shown to be effective in reducing stress, anxiety, pain and depression.
How is AK 420 Auto grown?
It is suitable for all types of crops, both outdoor and indoor with a facility of cultivation of its own Seed Stockers, which any grower can get the most out of this variety giving it a minimum of affection, since it is not even very gluttonous and the only extra cost that would be if you opt for an indoor crop, we recommend that you use a 24-hour lighting cycle to take full advantage. Therefore, we recommend that you visit our indoor lighting section where you will find real technological wonders that will reduce the cost of your indoor cultivation.
Buy the new AK 420 Auto now from Pevgrow, experience the experience of cultivating one of the great classics on the market, with the personal touch of Seed Stockers, and don't miss the opportunity!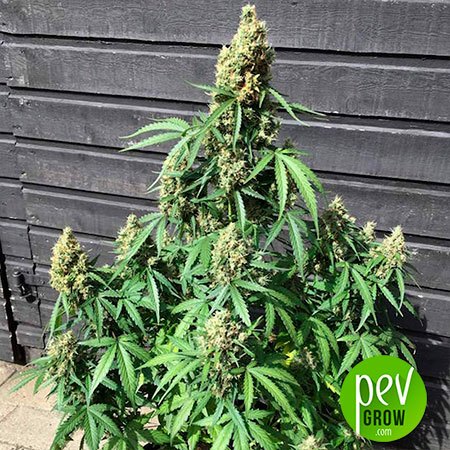 You may also be interested in: