You already have in your trusted online Growshop the Gorilla Girl XL Auto from Sweet Seeds, now bigger and more productive! For those who complained about the productivity and size of the Gorilla Girl Auto, now the breeders of Sweet Seeds have created the new Gorilla Girl XL Auto, achieving a plant with a larger size and higher production levels.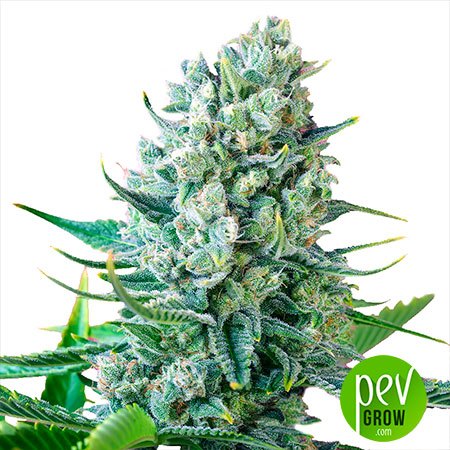 How is Gorilla Girl XL Auto plant?
A strain of slightly sativa phenotype, taller in size and more prone to stretch than its traditional autoflowering version, with a production that is consequently higher. It stands out, above all, for its high resin production.
What does Gorilla Girl XL Auto taste like?
Its taste is long lasting in the mouth and is dominated by soft and pleasant fruity touches, very sweet to the palate, with an earthy undertone that far from being out of tune, it brings criterion and a touch of crazy exclusivity.
What is the effect of Girl Gorilla XL Auto?
Its effect is very beastly, marked by its 25% of THC which undoubtedly provides you with a smoke very full-bodied, sedative and repairing. Not suitable for everyone!
How do you grow Gorilla Girl XL Auto?
Indoors, set it at 20 hours of light for the entire cycle, under a 300w LED luminaire, powered by an Adjust a Wings reflector. To get the most out of it, put it in 2.9 US gal (11 litre) pots, you will fit about 9 plants in 3x3ft (1 m2) cupboard without any problem. Don't forget that it has a strong and penetrating aroma, the most economical option to mask it is to install a carbon filter in the extraction.
In outdoor crops, it loves Mediterranean climates, very sunny and pleasant temperatures, although it endures well the lower temperatures and even humidity and pests, so you can grow it in almost any climate, as long as the temperature does not go below 50 ºF (10 ºC). In flowering, to enhance its terpenic qualities, add Brutal Buds to the irrigation water.
What is the indoor and outdoor production of Gorilla Girl XL Auto?
From 15.8 to 19.4 oz per 3x3ft (450 to 550 grams per m2) indoors, while outdoors the figures range from 1.76 to 5.6 oz (50 to 160 grams) per plant.
When you test the power of Gorilla Girl XL Auto, you won't want to try any other! Dare you!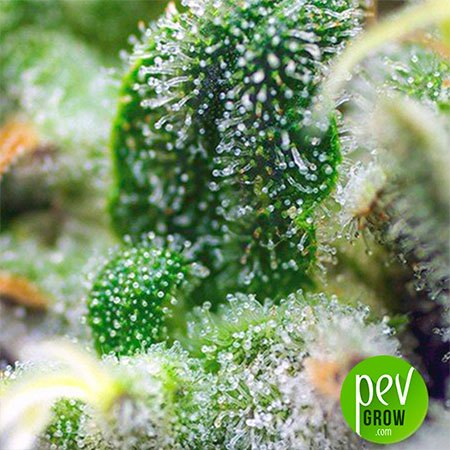 You may also be interested in: