Reading Time
7
minutes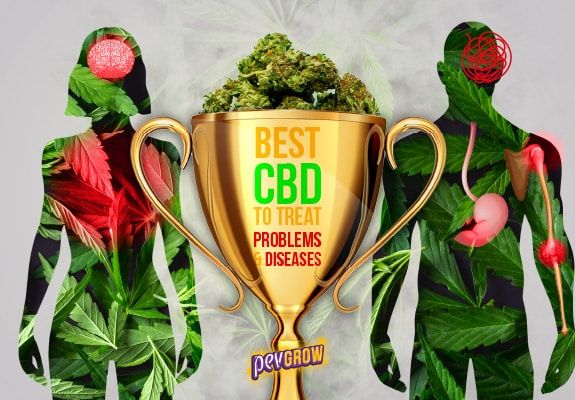 What are the best CBD strains?? This is something that no one can tell you, because some are better from a medicinal point of view to treat certain health problems, and others may be better for others. Depending on the genetics of the plants, their cannabidiol content, the ratio between THC and CBD, or the terpene profile they contain, the effect will be one or the other, and this is something you need to be clear about before deciding which CBD strain is the best in each case. If you are not very clear about what cannabidiol is, I recommend you to read before this article that explains what CBD is, because in this article we are going to see which are the best CBD strains to treat different problems and diseases.
🧐 Which CBD strain is best for anxiety?
For people suffering from anxiety without depression, we think that the ideal are varieties rich in cannabidiol with indica genetics. In this line, Afghan Kush CBD is undoubtedly one of the best CBD strains to treat social anxiety or specific anxious states in different situations. Its ratio between THC and CBD is 1:1, and this causes that the cannabidiol inhibits a good part of the cerebral and stimulating effects of THC but enhances the entourage effect and the anxiolytic power.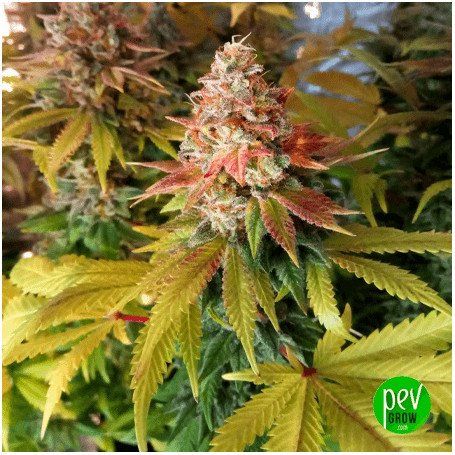 Buy Afghan Kush CBD Fem
In cases where anxiety is associated with depression, a variety with sativa genetics and high values of cannabidiol can be more effective. With these characteristics, the best CBD strain to treat anxiety and depression may be CBD C99, which contains a little more THC than CBD and the sativa part improves mood and brightens life while cannabidiol eliminates anxiety, so it has proven to be one of the best varieties high in CBD for anxiety and depression.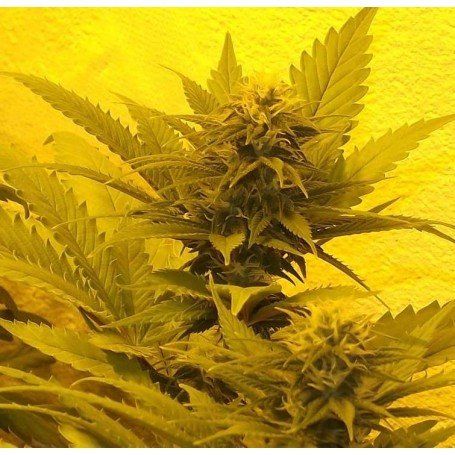 Buy CBD C99
👾 What is the best CBD strain for pain?
A good part of the people who use cannabis medicinally is to relieve different types of pain. In many cases it is for headaches or migraines, in other cases it is localized pain such as those caused by arthritis, and in some cases the pain is accompanied by anxiety or other problems, and it is possible that in each situation may come better a variety rich in cannabidiol or another.
The best CBD strains for treating migraines or headaches are those with a THC to CBD ratio of approximately 1:1, preferably with the highest concentration of both, and it is important that they also contain caryophyllene and/or humulene in their terpene profile. OG Kush CBD es is a great candidate for eliminating headaches at a stroke, since its effect acts immediately and is very effective in this regard thanks to its high amounts of cannabinoids and caryophyllene.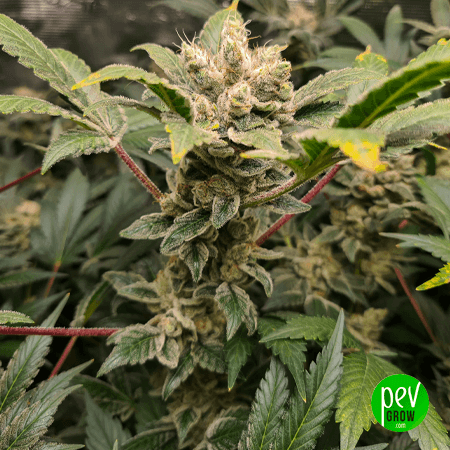 Buy OG Kush CBD
The best CBD strain for arthritis pain or bone pain in general may be Jack Herer CBD. Before the release of this strain, many arthritis sufferers were treated with the original Jack Herer marijuana, and thanks to its high THC content and the powerful entourage effect it has due to the many terpenes it contains, it is also effective for this purpose. Jack Herer CBD can be even better because in addition to THC and many terpenes, it also has cannabidiol and the effect is more analgesic. People who need this medicine as soon as possible can grow Jack Herer CBD Autoflowering seeds, since its cultivation is faster and easier than the photoperiod version.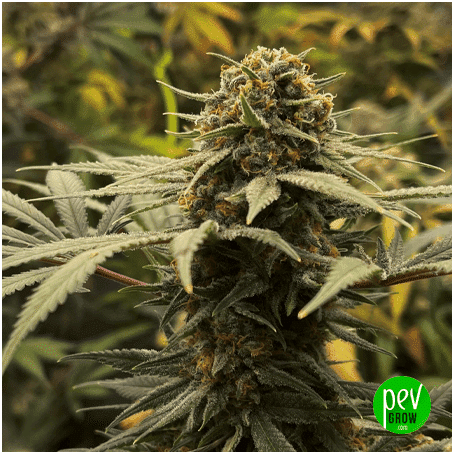 Buy Jack Herer CBD Auto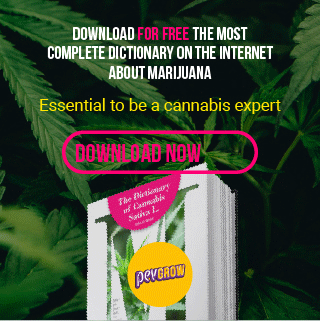 Free Download
Cannabis Dictionary
2023 Edition
Insert a correct email address
You must accept the privacy policy
SITE OF SHOPS ONLINE S.R.L with CIF: B98262777 and address for notifications in C/ VEREDA MAS DE TOUS Nº 22 LOCAL C, 46185 LA POBLA DE VALLBONA, VALENCIA, Phone: 961658271 Email: customer(at)pevgrow.com
At the name of Consulting we process the information you give us in order to provide the requested service, perform the billing of the same. The data provided will be kept as long as the business relationship is maintained or for the years necessary to comply with legal obligations. The data will not be transferred to third parties except in cases where there is a legal obligation. You have the right to obtain confirmation as to whether SITE OF SHOPS ONLINE S.R.L. is processing your personal data and therefore you have the right to access your personal data, rectify inaccurate data or request its removal when the data is no longer necessary
🎯 Which CBD strain is best for inflammation?
One of the most important medicinal properties of cannabidiol is its ability to reduce inflammation of all kinds, where it has shown greater effectiveness than most drugs in the pharmaceutical industry. However, there are a number of varieties that are especially good for this mission, especially those that combine high amounts of cannabidiol with a high concentration of myrcene, and among all of them we are left with Girl Scout Cookies CBD because it perfectly meets these characteristics and also has an excellent aroma and flavor.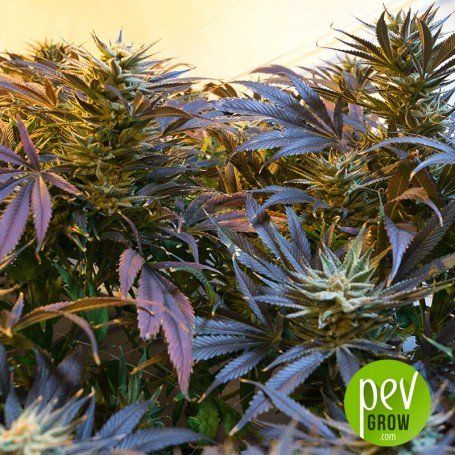 Buy Girl Scout Cookies CBD
If inflammations cause severe pain it is better that the marijuana strain contains a high amount of CBD and its chemotype also shows caryophyllene, humulene, pinene, linalool or carene, and if possible that it combines several of them. Taking this into account, from our point of view the best CBD strain for pain and inflammation is Sirona CBD, and thanks to its resistance and versatility it offers great yields with minimum care.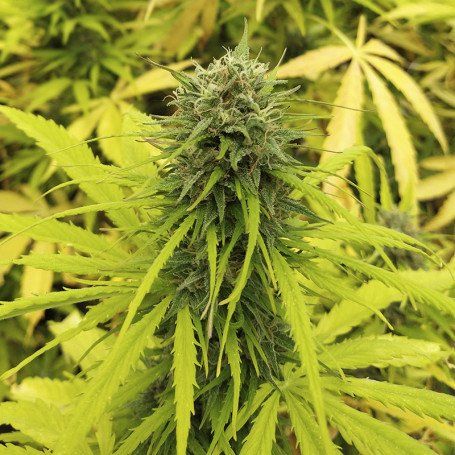 Buy Sirona CBD
✅ Best CBD strain for insomnia
The best CBD strain to fall asleep fast, fall asleep quickly and rest peacefully at night are those that, in addition to this cannabinoid, contain the highest possible amount of linalool and caryophyllene, which are the most effective terpenes against insomnia. A special strain for this mission is OG Cookies Cream CBD, with an excellent effect to enjoy at night from the time you finish dinner until you get fried on the couch. Like all Cookies genetics, its taste is delicious, it produces very showy buds, and its performance is quite generous.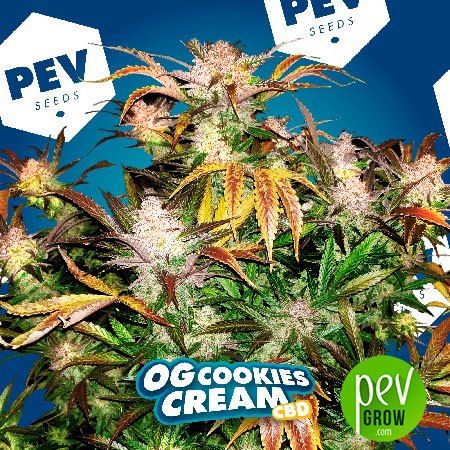 Buy OG Cookies Cream CBD
Until the arrival of CBD-rich marijuana seeds, people with insomnia used cannabis from indica strains to help them sleep better, especially from Afghanistan, Pakistan and India. The problem with these strains is that they also contain THC, so it could be a bit uncomfortable for that pre-bedtime joint, but that can be solved by choosing similar genetics but with much more cannabidiol than THC. The best CBD indica strain for sleep may be Pakistan Chitral CBD with 100% indica genes and a terpene profile rich in caryophyllene and myrcene, a perfect chemical composition to fight insomnia with cannabis.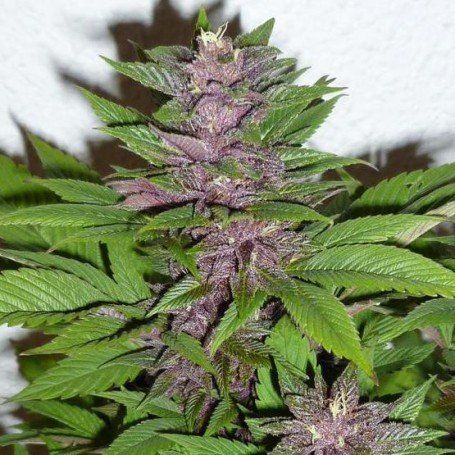 Buy Pakistan Chitral CBD Fem
🚀 Best CBD strain for weight loss
One of the most common side effects of cannabis is its ability to stimulate appetite, this is something that everyone knows, but what many people do not know is that among the active components of marijuana there are some cannabinoids and terpenes that have the power to inhibit hunger, such as THCV and humulene. We do not know of any cannabis seed that contains high values of CBD and THCV, but there are some CBD-rich strains that contain humulene, such as Excalibur CBD that combines Amnesia Strain with New York Diesel and causes an effect that inhibits appetite, so it may be the best CBD strain to lose weight and maintain the line.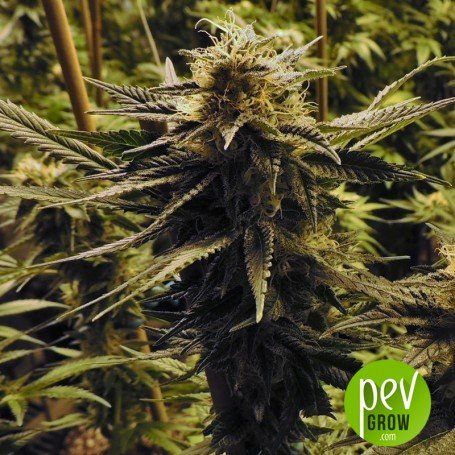 Buy Excalibur CBD
👌 The best CBD strains for epilepsy cases
The best CBD strains for preventing and relieving epileptic seizures are those that contain the highest possible amount of cannabidiol combined with a minimal concentration of THC. In the market there are drugs like Epidiolex from GW Pharmaceuticals that are based only on CBD, and it is really effective but we think it could be even better if the CBD is accompanied by myrcene, a terpene that has the ability to alter the blood-brain barrier to promote the entry of cannabinoids into the brain, enhancing its effects.
Taking all this into account, an excellent CBD strain for epilepsy is CBD Time, which produces less than 1% THC but can reach more than 20% CBD, with a large amount of myrcene, limonene and caryophyllene among other terpenes. If you need to get cannabis of this variety in the shortest possible time, you should know that its autoflowering version is also available, CBD Time Auto, which has a similar chemotype but its cultivation is faster and easier.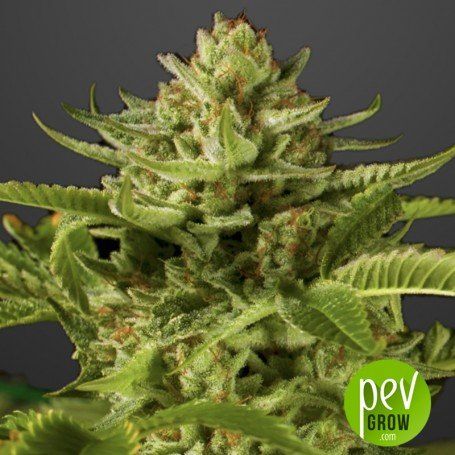 Buy CBD Time Auto
✨ Best CBD strains for autism
Recent studies suggest that a variant of CBD, the CBDV, could be effective in treating autism spectrum disorders, because it has demonstrated its ability to modulate the inhibitory and excitatory systems of the parts of the brain involved in these disorders. This is very encouraging, because until now there were no known effective drugs to combat this problem, which is increasingly common in children, but more research is needed to determine its efficacy.
Among all the current commercial cannabis strains, there are a few that contain CBDV in considerable proportions, in all cases accompanied by a significant amount of CBD as well. One of them is Auto CBD Victory from Dutch Passion, which was the first to appear, but there are others such as Royal CBDV from Royal Queen Seeds or CBDV Auto from Kannabia Seed Company.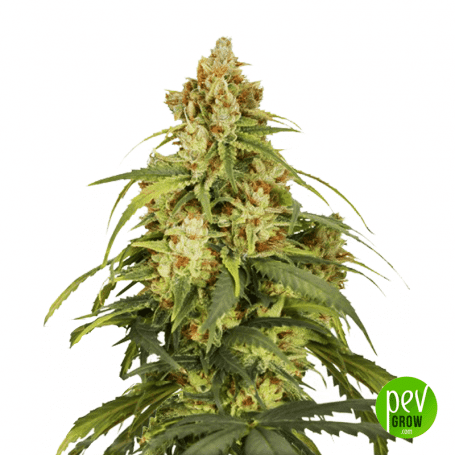 Buy Auto CBD-Victory
⛳ What may be the best CBD strain to treat ADHD and be more focused?
A group of medical professionals in the United States is recommending medical cannabis to patients with ADD/ADHD. Unfortunately, there is a shortage of information available on the strains or terpene and cannabinoid profiles that may be most effective in treating this condition. Despite this, with emerging information on how cannabis compounds such as CBD interact with beneficial terpene molecules found in the plant, it is possible to make educated guesses about which strains might be more effective than others.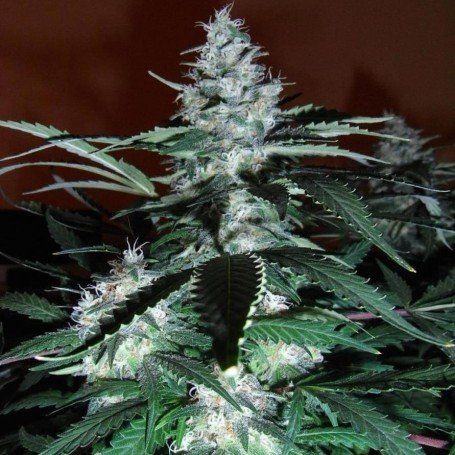 Buy Black Domina Auto CBD
However, as we see from several reference websites, THC rich strains are causing distraction to many people and can be counterproductive in this regard. The CBD rich strains can facilitate concentration and allow us to focus more easily, especially when they contain pinene in their terpene profile. Jack Herer CBD Autoflowering and Black Domina CBD Autoflowering  can be 2 special strains in this sense, and being autoflowering plants their cultivation is easier and they can be harvested earlier.
⭐ Conclusion
The cannabis strains rich in cannabidiol can help us to treat many different diseases, but you have to know how to choose the best one in each case so that its effect is the most effective. In this article we have seen many different CBD strains and how they can help us in different cases, and this is not only valid people because animals can also benefit from the therapeutic properties of this cannabinoid, but if you want to know how you can apply it with your pet, I leave you here this article where we talk about how CBD can help your dog. If you liked this post and you think it can help other people, you would do us a favor if you share it on your social media.
📱 Frequently Asked Questions
What is the best CBD for erectile dysfunction?
Although research is still lacking in this regard, it is known that prolonged use of THC can cause erectile dysfunction in young men, but CBD can go in the opposite direction. In an article entitled "The endocannabinoid system: An ancient signaling involved in the control of male fertility," published in 2009, scientists from the University of Naples in Italy observed the presence of cannabinoid receptors in the testes. Although CBD does not directly interact with cannabinoid receptors, it does modify the level of our endogenous cannabinoids by inhibiting the enzymes that break them down. This research supports the theory that cannabinoids may play an important role in male fertility. From our point of view, strains that contain hardly any THC but have high amounts of CBD may be of interest.
Which CBD is best for diabetes?
In a recent study, researchers tested CBD on mice with reduced blood flow to the brain, a complication of diabetes for some people. They found that CBD helped reduce hyperglycemia (high blood sugar), reduced cholesterol and "bad fat" levels, and increased insulin production. While these results are promising, it is important to keep in mind that more human studies are still needed to confirm these conclusions, as the results in mice may not necessarily be the same in humans.