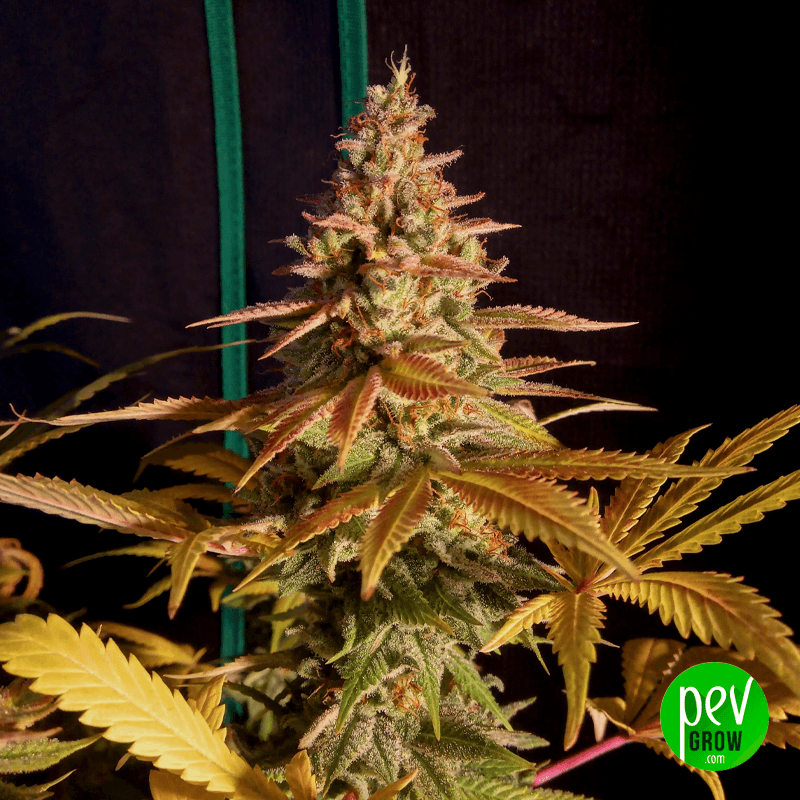 Dear cannagrowers!! Welcome to PEV Grow!

We are pleased to introduce you to one of the most important cannabis strains with high CBD content on the market.

One of them, starting from Afghan Kush Feminized base, as selected ancestor with specific phenotypic traits, providing its base in THC and terpenes, as an unmistakable Afghan aroma and flavor.

Afghan Kush cannabis cultivar is a legendary genotype, belonging to the old European school, surprising a multitude of growers and sybarite cannalovers for decades due to its homogeneous and uniform genetic base, as well as its high yield, influencing them, in this way, in a multitude of later hybridizations that many breeders and seed banks of recognized prestige have been developing.

The legendary Afghan Kush strain has been increasing its potency in THC due to the selection of high psychoactive clones by the best breeders in the world; although this objective is no longer a determining factor, since the result of the latest research concerning cannabinoids, deal with the positive effects due to the activity of all cannabinoids in a synergistic way (Entourage effect).


This
autoflowering and feminized
 cannabis strain provides a chemotype that is noted for its CBD:THC ratio 1:1, softening the potent effect of the characteristic THC-rich chemotypes, making it
an excellent strain for medicinal use
. It provides a smooth and balanced effect, without causing the typical high of varieties with high THC. Its content in THC and CBD is one to one, preserving a 10% percentage for both main cannabinoids providing a cheerful, stimulating and calming effect.
Being a fast flowering strain, it will be ready about
12 weeks from its germination
, without any delay, provided that it is grown under high intensity lamps, with a photoperiod of 12 hours of light and 12 hours of darkness from the third week of growth, recommending a photoperiod of 18 hours of light the first three weeks after the appearance of the cotyledons pair.
Afghan Kush CBD Feminized
is the result of multiple hybridizations of strains from
Hindu Kush
 with genotypes of industrial hemp cultivars, giving as purpose an almost Indica genotype 90% with chemotypic features of high concentration in CBD, also recognizable by its high content of sesquiterpenes, among which we may find
β-caryophyllene
.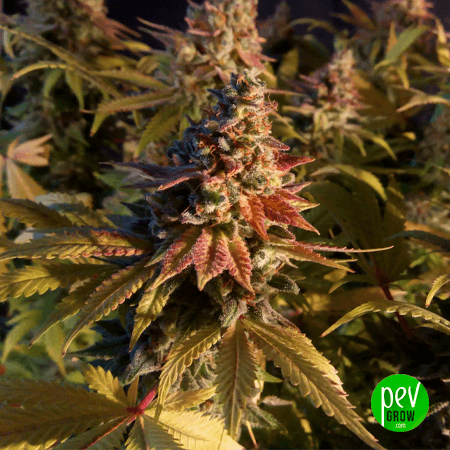 Medicinal value of β-caryophyllene
β-caryophyllene is a natural bicyclic compound that takes part of multitude essential oils, such as essential oil of cloves (Syzygium Aromaticum), rosemary (Rosmarinus officinalis) and hops (Humulus Lupulus) and is one of the main terpenic constituents of Cannabis Sativa L. and black pepper (Piper Nigrum).

One of its derivative compounds, Cariofilene oxide, is responsible for the detection of cannabis by drug dogs.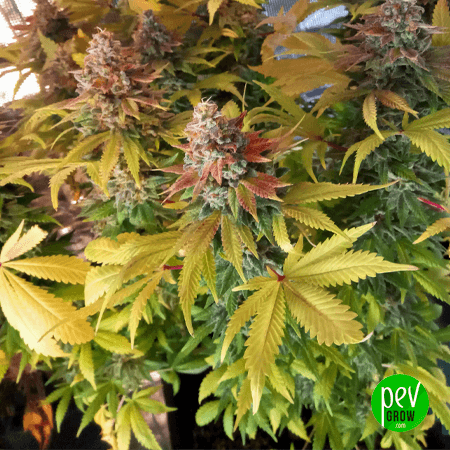 From the medicinal point of view, cannabis strains with a high content of 
β-caryophyllene
have properties due to this compound in relation to
its activity on the CB2 receptors
of the Endocannabinoid System (ECS), showing in different
in vitro
and animal trials the pharmacological effects such as
anti-inflammatory
,
anxiolytic
,
neuroprotective
as neuronal antioxidant and
antidepressant
. More clinical studies are still needed to quantify the effectiveness of such therapeutic activity.
β-caryophyllene
 does not bind to CB1 cannabinoid receptors in the brain, so it lacks psychoactive effects, in fact, it is believed to ameliorate the psychotropic effects of THC through mechanisms of indirect inhibition of CB1 receptors which has therefore been proposed in THC detoxification therapies.
We will continue to research the pharmacological effects of
β-caryophyllene
, as well as its synergistic effect and concomitant effect (entourage effect) that is generated along with the rest of the phytocompounds founded in the cannabis plant.
The medicinal value of
Afghan Kush CBD Feminized
lies in the edibles derived from the plant, extracted by Rosin Hash and BHO, and other more professional extraction methods.
You may also be interested in: